Award
Blumberg wins Kirschstein diversity award for work with the hearing impaired
The American Society for Biochemistry and Molecular Biology has named Peter M. Blumberg of the National Institutes of Health the winner of the 2013 Ruth Kirschstein Diversity in Science Award. The award recognizes outstanding scientists who show a strong commitment to mentoring and encouraging underrepresented minorities to enter the sciences. Blumberg has earned this award by reaching out to the deaf community and recruiting deaf students into his lab to train them for scientific careers.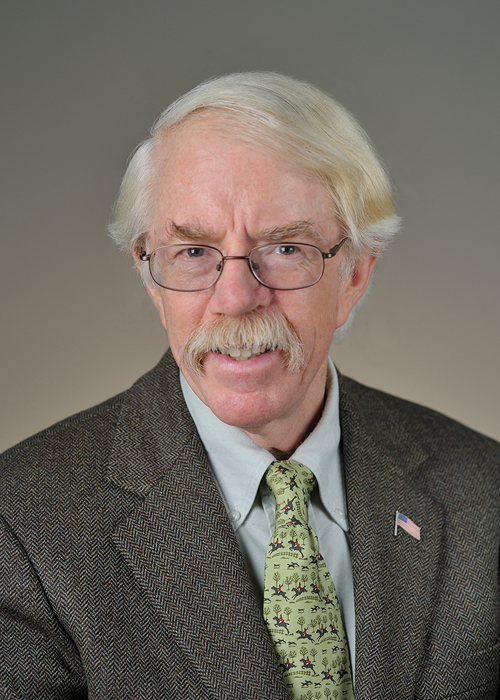 "The disabled are the minority that includes all of us, regardless of our race or ethnic group. But, ironically, it is the group that defines no one, because each of us, regardless of label, brings a mixture of strengths and weaknesses. It is only the team of individuals that may be strong everywhere."
–PETER M. BLUMBERG
Blumberg noticed that at scientific meetings there was an absence of interpreters for the hearing impaired and decided there should be a change to promote the inclusion of this underrepresented group in the sciences. He taught himself American Sign Language and recruited deaf and hearing-impaired students from Gallaudet University, the only four-year college in the world focused on deaf education, for research positions in his lab.
Blumberg also arranges for interpreters to be present at all events his students attend and collaborates with Derek Braun, who did a postdoctoral fellowship in his lab and now has his own lab at Gallaudet. Within his own lab, Blumberg encourages students who are not hearing impaired to learn ASL and other ways to communicate with deaf and hearing-impaired lab members to facilitate a nurturing learning environment for everyone.
Q. Jane Wang, a former research associate, says of Blumberg, "He is not only a world-renowned leading scientist in the field of diacylglycerol/protein kinase C signaling but also an exceptional mentor that has taught and encouraged many underrepresented minorities to enter the scientific enterprise and pursue a successful career in science."
Blumberg has mentored 15 deaf and hearing-impaired students and has assisted in the publication of 54 papers by hearing-impaired scientists.
"Dr. Blumberg's work with deaf scientists and their outstanding achievements have produced crucial role models for the deaf community and have shown them and the hearing world that the deaf can go far beyond what is typically imagined," says Stuart H. Yuspa, chief of the Laboratory of Cancer Biology and Genetics at the National Cancer Institute.
Blumberg received his Ph.D. from Harvard University in 1974. He took a postdoctoral fellowship in the laboratory of Phillip W. Robbins at the Massachusetts Institute of Technology in 1974 and in 1975 joined Harvard Medical School as an assistant professor. In 1981, he became chief of the Molecular Mechanisms of Tumor Progression section of the Laboratory of Cancer Biology and Genetics at the NIH, where he has remained since.
Blumberg will receive his award during the Experimental Biology 2013 conference in Boston, where he will deliver an award lecture. The presentation will take place at 9:05 a.m. April 21 in the Boston Convention Center.
Enjoy reading ASBMB Today?
Become a member to receive the print edition monthly and the digital edition weekly.
Learn more
Get the latest from ASBMB Today
Enter your email address, and we'll send you a weekly email with recent articles, interviews and more.
Latest in People
People highlights or most popular articles