Member News
Partch wins NAS Award in Molecular Biology
The National Academy of Sciences announced today that Carrie Partch, a professor of chemistry and biochemistry at the University of California, Santa Cruz, has received its Award in Molecular Biology, which recognizes a "recent notable discovery in molecular biology by a young scientist who is a citizen of the United States."
Partch studies the molecular mechanisms of circadian signaling in mammalian and bacterial cells. Her lab is interested in protein complexes that assemble and disassemble, or change conformation, in a rhythmic way regulated by phosphorylation or other post-translational changes, enabling cells to keep time even when circadian cues are removed.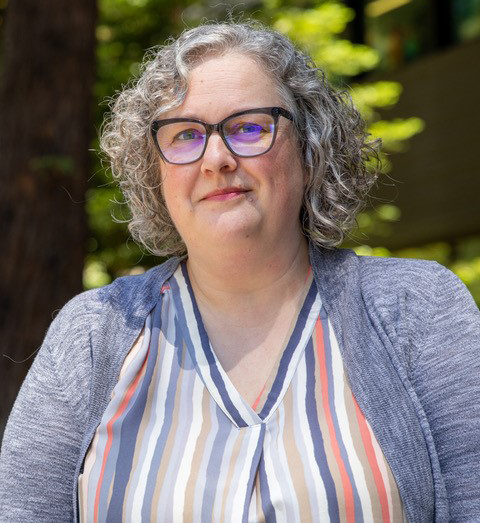 Carrie Partch
Cryptochromes are key circadian signaling proteins, and Partch is interested in their structure. Two cryptochromes in mammals belong to a transcription factor complex that represses transcription when they are present, but activates it when they are absent. Partch's team identified an intrinsically disordered region in one of the two cryptochromes, which controls how tightly the protein's folded domain can bind to the transcription factor, and reported a mechanism by which the loss of that region causes a human condition called delayed phase sleep disorder.
Meanwhile, Partch's lab also studies a much simpler circadian system found in cyanobacteria, which behave differently by day and night. In collaboration with the labs of Andy LiWang and Susan Golden, they developed a method to monitor interaction between proteins in this system, which researchers knew can reconstitute a post-translational oscillator that will run for days. By adding upstream and downstream signaling proteins, the team demonstrated how rhythmic DNA binding can be regulated through autophosphorylation and conformational changes.
Working with circadian biologist Aziz Sancar, Partch earned her Ph.D. in biochemistry and biophysics at the University of North Carolina, Chapel Hill. She conducted postdoctoral research in two labs at the University of Texas Southwestern Medical Center and has been on the faculty at UC Santa Cruz since 2011.
The Award in Molecular Biology, one of 18 annual awards the National Academy of Sciences announced today, includes a prize of $25,000.
Enjoy reading ASBMB Today?
Become a member to receive the print edition monthly and the digital edition weekly.
Learn more
Get the latest from ASBMB Today
Enter your email address, and we'll send you a weekly email with recent articles, interviews and more.
Latest in People
People highlights or most popular articles