Essay
A gap year … or a few?
Considering postbac programs before graduate or medical school
Some aspiring scientists, physicians and physician–scientists approach college graduation not quite prepared to begin graduate education. If this statement resonates with you, you are not alone. I was in your shoes.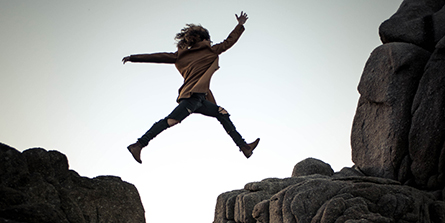 sammie-vasquez-unsplash
Like many premeds, I began college with a one-track mindset: medical school or bust. However, after delving deeper into the sciences and doing research, I found myself bewildered by the complexity of biology and awed by its elegance. I knew I was hooked.
As graduation approached, my undergraduate mentors, professors, family and friends all asked, "What are you going to do next?"
The pressure to decide on a career felt like it had amplified overnight. My brain said, "I wish I knew …" but my mouth said, "I have a general direction I am pursuing, the intersection of science and medicine, but the path remains to be determined."
Fast forward 18 months after graduation: I had completed a research fellowship at the Translational Genomics Research Institute and served a short stint as a health literacy educator with AmeriCorps Volunteers in Service to America. That teaching experience helped me develop as a professional, but I realized that I craved being at the edge of scientific knowledge every day, so I decided to look at ways to get back on track.
A close friend was completing a postbaccalaureate fellowship at the National Institutes of Health, and during one of our phone calls, she asked me to consider applying. Before I knew it, I had 15 tabs open in Chrome and was making Google spreadsheets, trying to organize postbac programs to find the right fit for me. If you want to see some of what I learned, scroll down to "A postbac primer."
The NIH postbac IRTA/CRTA program
In the end, I chose the Postbaccalaureate Intramural Research Training Award, or IRTA program, offered by the NIH. This and the NIH Cancer Research Training Award allow recent college graduates who plan to attend graduate or professional school to spend one to two years conducting full-time biomedical research alongside scientists at one of the NIH campuses. Coursework is not required, and recipients receive a stipend to cover living expenses.
Ethan D. Baratz, a third-year IRTA fellowship recipient and aspiring M.D./Ph.D. student, told me a bit about his postbac experience. His research primarily focuses on iron homeostasis in disorders such as fatty liver disease.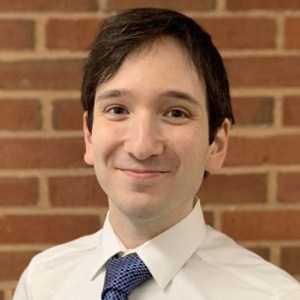 Ethan D. Baratz
"I was originally drawn (to the program because) I didn't have a lot of research experience beforehand and I was planning on a career change," he said. "Two of the biggest advantages of this program are the diversity of research work and professional development services available at the NIH. As a postbac IRTA, your mentors and career advisors know that you are transitioning to a graduate program, and make every effort to help you succeed along that path. Having the resources and people to help you throughout the process is incredibly useful."
For anyone thinking of applying for the IRTA program, Baratz's advice is to keep track of the application timeline. "While it isn't the only factor when you are applying, your timing is important for determining whether you are able to match into a lab you are really interested in," he said.
Apply early in the year, around January or February, so PIs have ample time to review your application, he said. And if you are interested in a specific lab, consider emailing the PIs directly. "You can express your interest in a potential mentor by emailing them after you submit your application. If you're located around one of the NIH campuses, you can also ask to meet with the PIs directly … it's a great way to find out if you'd really like to be in their lab, and for them to figure out if you are a good fit for their lab as well."
Baratz continued, describing the vibrancy of working in the NIH. "You walk into a world where the research is always surrounding you, and you start picking up niche research topics from your surroundings like you're learning a language in a foreign country," he said. "In no time, you start to feel like a part of the community, even if you come in with no background.
"If you are interested and driven," he concluded, "you'll find so many opportunities here."
During my own postbac experience, I worked alongside renowned scientists using advanced genomic technologies to build resources for the scientific community. I also shadowed physicians in various clinics, learning about the diseases we study and the patient stories behind the samples we analyze. Together, these experiences gave me a more realistic perspective on my aspiration to train as a physician–scientist.
Looking back, as I approached my own college graduation, I did not realize it would take me three gap years to figure out my "why" and "how." This has been my unique journey. In addition to experience and perspective, I have gained professional and life mentors and an understanding that scientific problem-solving is truly a team sport.
A postbac primer
Most postbac programs target recent college graduates who want to improve their GPA, need to take additional classes because their career goals have changed, come from an underrepresented or disadvantaged background or want a stronger research portfolio. For example, some students may discover research late in their undergraduate careers and need more lab experience to compete for Ph.D. and M.D.–Ph.D. programs, while others may want to continue developing and diversifying their research interests. The latter was the case for me.
How do you decide which is right for you?
Were you a science major in college and your goal now is to strengthen your GPA? If so, consider programs termed "academic record enhancers." These usually offer master's degrees or certificates upon completion.
Did you decide to go to medical or grad school late in college or after graduation so you lack prerequisite courses? If so, consider a "career changer" program. These are not graduate programs, but certificates may be awarded.
Are you a member of an underrepresented minority, or have you had significant economic or educational disadvantages? Consider programs that focus on increasing the numbers of underrepresented minorities and disadvantaged students in science and medicine. Postbaccalaureate Research Education Programs, or PREPs, prepare individuals with strong academic potential and motivation for acceptance into competitive doctoral and dual doctoral programs; refer to the PREP homepage at the National Institute for General Medical Sciences website for information.
Have you completed your coursework but want more research experience? Consider the NIH Postbaccalaureate Intramural Research Training Award and Cancer Research Training Award or university postbac research programs.
Details
Postbac programs frequently offer more than accelerated/streamlined coursework. Additional benefits may include:
Mentorship: Extended, hands-on academic advising assists with career planning and development. Advisors can help you define and address your specific challenges and concerns. They also may provide letters in support of a graduate/medical school application.
Standardized test preparation: GRE and MCAT courses and access to external resources can boost scores.
Volunteering, community involvement, networking and shadowing: These opportunities help you become a well-rounded applicant.
The cost of postbac programs varies depending on the institution (e.g., state versus private), but ranges from about $15,000 to $40,000 per year. Look for public university programs where you can claim in-state residency; ask about financial aid, especially for programs catering to underrepresented minorities and students from disadvantaged backgrounds. Contact the institution's financial officer and describe your individual circumstance; this may lead to opportunities that are not advertised on the school's website.
According to U.S. News & World Report, postbac programs take eight to 24 months to complete on average. Some schools require full-time enrollment while others offer part-time status.

Resources
The Association of American Medical Colleges has a database of over 270 premed postbac programs, searchable by state, public or private status, whether a certificate is granted, special program focus, graduate or undergraduate, and other criteria. If you are interested in strengthening your research skills to pursue a Ph.D. or M.D.–Ph.D. degree, check out the postbac research education programs page on the AAMC site.
Join the ASBMB Today mailing list
Sign up to get updates on articles, interviews and events.
Latest in Opinions
Opinions highlights or most popular articles