Outreach
Meet the 2023 SOC grant awardees
The American Society for Biochemistry and Molecular Biology has awarded six 2022–2023 Science Outreach and Communication grants.
The grants of up to $1,000 each fund new and existing public engagement activities that foster the appreciation of science — particularly biochemistry and molecular biology — in informal settings. Recipients are chosen by the ASBMB Science Outreach and Communication Committee whose mission is to expand the effectiveness of inclusive and accessible science outreach and communication activities. Since the grant's 2021 inception, the committee has received 65 applications.
Odaelys Pollard is chair of the ASBMB science outreach subcommittee. "It is important for scientists and STEM professionals to know that they have the ability and responsibility to encourage their community members to engage in the scientific process, especially those in underrepresented and underresourced groups. We've been really impressed with the proposals that have come forward with this in mind," Pollard said.
"We can see the passion that ASBMB members share in public engagement, and we're really impressed by their work. We hope that these well thought-out and captivating outreach programs motivate others to get involved in their communities."
Here are this year's projects and recipients:
DNA Discovery Day and Museum DNA Discovery Center
Emmett Smith, Earlham College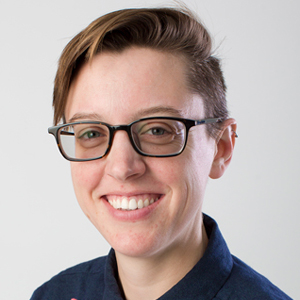 Undergraduate students in an upper-level biology class develop and present informational exhibit panels on DNA, its structure and function and its role in inheritance. This exhibit includes a 3D DNA model, hands-on activities and posters. It will be displayed permanently at the Joseph Moore Museum, a local college natural history museum that is open to the public. The unveiling of the exhibit includes students presenting their posters to the public and leading hands-on activities to introduce the audience to DNA base pairing and double helix structure.
Through this exhibit, Smith's team aims to improve informal science learning for the local community, particularly students. Science, technology, engineering and math proficiency has been dropping in Indiana; only 19.2% of high school students demonstrate proficiency in biology, according to a 2021–2022 assessment.
As the only regional institution offering free STEM programming, the museum serves about 13,000 visitors a year. A field trip to the museum comprises a large portion of many elementary-age students' science curriculum, Smith said. "Incorporating a DNA exhibit at the museum will have a large, and lasting, impact on the local community."
ASBMB funding primarily goes to the costs of materials for the DNA exhibit.
Emily K Center Science Night
Emily Cannistraci, Duke University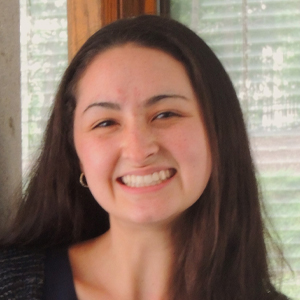 The nonprofit Emily K Center in Durham, North Carolina, provides educational experiences for students who are traditionally underrepresented in higher education. Science Night, held in Duke University laboratories, shows students why a protein's structure is important for its function, for example, by heating an enzyme and testing its activity at different temperatures using a fluorescence-based assay. Students observe a protein's characteristics and analyze its structure using circular dichroism spectroscopy and X-ray crystallography and learn how changes in the structure can lead to diseases. They also get to see other instruments used at Duke to analyze protein structure.
The target audience is high schoolers in the Scholars to College program, which focuses on exploring students' educational interests and identifying the topics they wish to study in college.
"A hands-on research experience would typically be inaccessible for our targeted students," Cannistraci said. "We hope this event will expose them to new techniques used to answer scientific questions and get them excited about biochemistry and careers in scientific research."
ASBMB funding primarily goes to the costs of materials needed for the experiments.
Exploring antibiotic resistance in the high school lab with hands-on experiments and molecular visualization software
Josh Beckham, University of Texas at Austin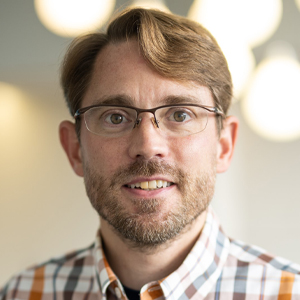 This outreach program aims to bring together high school and undergraduate students to explore the mechanisms of antibiotic resistance and potentially identify novel compounds.
The students collaborate on a research study involving molecular visualization of an enzymatic interaction associated with antibiotic resistance. They then present their work to their peers.
The target audience is high schoolers who are part of an existing STEM biomedical engineering program at Akins High School. Many students at this Title I school come from low-income households and are members of groups that are underrepresented in the sciences.
According to Beckham, "High schoolers have the benefit of role models while the undergrads benefit from guiding and teaching to the younger students."
ASBMB funding primarily goes to the costs of materials needed for the experiments.
Total Experience Learning summer program
Amy Greene, Albright College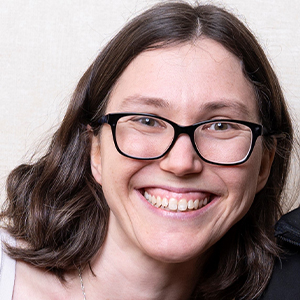 As part of Albright's Pre-College and Summer Program, students aged 10–18 participate in a three-day, 1.5-hours-per-day lab workshop on parasite biochemistry. The objective is to determine whether a common drug or herbal remedy, chosen by the student, kills a nonpathogenic parasite. The student defines the compound's chemical structure and function. Students also learn about a neglected tropical disease, such as Chagas (Trypanosoma cruzi), which infects about 6 million people in Latin America. The program implements data sharing; students upload the data collected from the workshop onto the biology education and resource platform, QUBES.
The students work in campus labs with state-of-the-art equipment including cell culture hoods and research-quality microscopes. They can attend seminars and enroll in mentored after-school research programs.
"Understanding drug structure–function relationships doesn't sound like something a middle-school student could grasp," Greene said, "but I have found that the students in this program are really engaged and ask surprisingly sophisticated questions."
Pennsylvania state testing focuses on biology, and students often have little exposure to chemistry. Many students in the program come from the high-need Reading School District, which is within walking distance from Albright.
ASBMB funds mainly go toward obtaining higher-quality medicinal chemicals for testing.
Out of the lab and into the classroom: Sharing science with underserved students
Mandy Eckhardt, University of Texas Southwestern Medical Center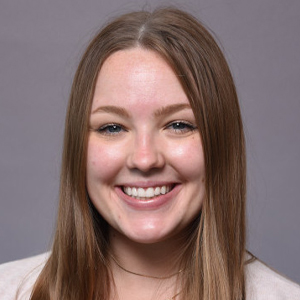 This program aims to expose students aged 10–18 in under-resourced schools to research opportunities and careers in science. It includes a presentation to highlight opportunities and careers in science and a hands-on activity that demonstrates a genetic phenomenon. Using paper strips of phenylthiocarbamide, a harmless chemical that tastes very bitter to some and not others, students will learn how dominant and recessive genes are associated with experiencing taste.
The students are from the Tulsa Virtual Academy, a Title I school where at least 40% of students come from low-income backgrounds and 78% are from ethnically underrepresented groups in science. Most have been suspended or expelled from other schools because they can't learn in an in-person environment, Eckhardt noted. "Requiring that these students learn online prevents them from being able to do in-person science experiments, creating an inequitable science education."
Many students face similar difficulties, particularly in rural communities, so Eckhardt plans to mobilize this program to bring it to rural schools.
ASBMB funding goes to workshop supplies and travel costs for Eckhardt.
Unraveling the message: A DNA Day crime scene investigation
Chloe Kirk, University of Miami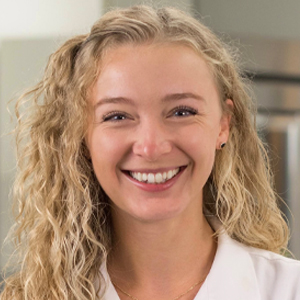 As part of an ongoing collaboration with a local high school science club, this program aims to bring high schoolers to the University of Miami Medical Campus for a day to learn about being a scientist and about DNA on DNA Day. The goal is to show how a working knowledge of DNA biology applies to specific biomedical fields such as epigenetics, cell biology, microbiology, immunology and neuroscience. The program includes career development discussions and hands-on workshops led by UM graduate students at UM. Students rotate through interactive lab demonstrations and an integrated crime scene investigation activity. Demos include DNA fingerprinting, DNA base biology, liquid nitrogen ice cream and agar bacteria microbiology.
Participants attend a public high school in North Miami that draws from underserved communities; 62% of students are economically disadvantaged. Kirk said the UM grad students have connected with the students by going to their school for demonstrations; "however, due to time constraints and many students not always being able to stay after school for science club, we try and find alternative ways we can engage more students."
By providing transportation and a field trip during school hours, Kirk aims to engage 50-plus students; whereas they had only attracted only about a dozen to after-school activities.
Organizers intend to develop a long-term collaborative relationship between the university and local high school science programs, keeping the dialogue open with both students and educators.
ASBMB funding primarily goes to the costs of materials for the workshops and providing food for the students.
Enjoy reading ASBMB Today?
Become a member to receive the print edition monthly and the digital edition weekly.
Learn more
Get the latest from ASBMB Today
Enter your email address, and we'll send you a weekly email with recent articles, interviews and more.
Latest in Education
Education highlights or most popular articles