How-to
How to get teaching experience that will help land you a job
There are several avenues you can take to show future employers that you're serious about becoming a classroom leader
One of the more popular career choices in which I've heard fellow early-career scientists express interest is that of the teaching-focused college professor. Such positions allow scientists to stay active in research while being able to focus on teaching more than they would at a large research institution.
I am pursuing such a career path, although not necessarily in the most traditional way. In the two years since finishing grad school, I have worked as a visiting professor at two primarily undergraduate institutions, or PUIs, and after completing a postdoc position, I hope to be hired in a tenure-track position at such a school. As a visiting professor, not only was I able to gain invaluable experience in the classroom, but I also served on hiring committees and got a glimpse into what will and will not help applicants in pursuit of teaching-focused jobs.
Unlike being a successful candidate for faculty positions at R1 schools, where applicants are evaluated mostly on their research, securing a position at a PUI demands both modest success as a researcher and "a demonstrated interest in teaching" (to quote a number of job announcements).

First, the bad news: No, your two semesters of being a teaching assistant aren't going to cut it; nor is your week of guest lecturing for your adviser's class. The good news: There are a number of ways to demonstrate interest in teaching, and showing a pattern of interest and taking opportunities as they come often is sufficient.

In writing this article, I'm hoping to provide anyone who thinks he or she might want to pursue this career path with the impetus to get started teaching as soon as possible. I'm also hoping to provide a (not entirely inclusive) list of ways to access teaching opportunities and to share the experiences of people who have done so.
Teaching your own course
After my doctorate, I spent one year teaching at the University of Wisconsin-Parkside, a small public university, and then another year at Providence College, a private Catholic liberal arts college. While I might be biased, I think most hiring committees would agree that a visiting or adjunct professorship is easily the best way to gain the type of teaching experience they are looking for in their candidates. It was also a way to test-drive my desired career path and check out different types of institutions (public vs. private, religiously affiliated vs. not).

As a visiting professor, I was a faculty member of my departments, and I was treated as such by my colleagues. The responsibility for putting together a syllabus, assigning point values to assignments, writing homework assignments, determining lab schedules, writing exams and doing all the grading for the equivalent of three courses each semester fell squarely on my shoulders. It sounds overwhelming — and at times it was! It helped that I was given materials from previous instructors on which to build, and a few times I was teaching second sections of a course, so I had another instructor with whom to share some of the work and to bounce ideas off of. Unlike my tenured or tenure-track colleagues, I had no research or service requirements, so my teaching load was about one more course per semester than theirs.

I could not envision a better job for me after graduate school. Yes, it was a ton of work. (I easily spent more time per week at these jobs than I did as a graduate student.) Yes, I had students try to make me feel responsible for their poor grades, and I dealt with sticky situations like plagiarism. And yes, sometimes I felt like I was in way over my head, and I wondered how I was ever hired in the first place. But now if I do land a position at a PUI, I'm already ahead of the curve in terms of teaching and interacting with students. And if I am interviewed at a PUI, I can answer their questions about how I would handle certain situations with an example drawn from reality instead of one I role-played in teaching workshops.

Full-time visiting professorships are not for everyone, though. Aside from being very competitive and essentially requiring candidates already to have some teaching experience, they typically require a doctorate and cannot be done concurrently with full-time postdoctoral research. They are usually guaranteed for only one academic year, so they require a certain degree of flexibility in terms of relocating and then relocating again when the year is up. (Luckily, moving expenses may be covered.)

If a full-time teaching position isn't for you, consider an adjunct spot. Adjunct positions are part time, sometimes for only one course. The experience gained is as good as with the full-time positions, and this job can be done in addition to full-time research (although you first will want to discuss with your adviser how to handle the situation when the teaching cuts into expected time in the lab). The downside is that the pay stinks, there are no benefits and the positions are usually dependent on enrollment, meaning that courses can get cut right at the start of the semester.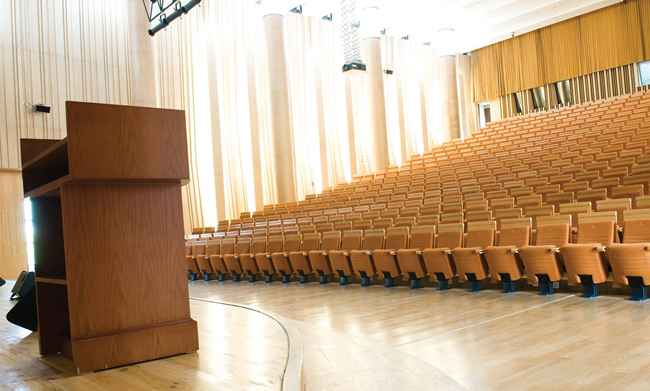 Teaching postdocs
Noting the need to train top scientists also to be good teachers, organizations like the National Institutes of Health and the Howard Hughes Medical Institute have started teaching postdoctoral fellowship programs that integrate research with teaching. These programs require fellows completing traditional mentored research to participate in workshops on teaching and learning strategies and to apply that training in the classroom. These fellowships usually are awarded to institutions, not individuals, so the first step is to find those institutions that offer them and then apply.

"The goal is to prepare (fellows) for a successful career in academia where they will do research and teaching," said Shiva Singh, chief of the Undergraduate and Predoctoral Training Branch at the National Institute of General Medical Sciences, which oversees the Institutional Research and Academic Career Development Awards program. "Our expectation is that these fellows will bring new excitement and courses to research institutions, to minority institutions, and to liberal arts institutions, and they do." He added that about two-thirds of fellows are hired into academic positions.

The hands-on teaching component of the IRACDA program at the University of California-San Diego has fellows team-teach a course at partnering San Diego State University. "The setup of that program helped me get teaching experience, and I used that to get my foot in the door to adjunct at SDSU," said Karen Resendes, now an assistant professor of biology at Westminster College in Pennsylvania. She believes that her adjunct position was a significant factor in landing her current job.

Another benefit of teaching postdocs is that the program, not the principal investigator, funds the postdoc for up to three years. "When I knew I was in the program, it was very easy to get a lab to take me, because it covered my stipend," Resendes said.

Before diving into a teaching postdoc position, there are a few things to note. IRACDA programs are offered at only 19 institutions, limiting the research options available to candidates. They are competitive: Singh said the acceptance rate is about 10 percent overall, but it varies at the individual institution level. Resendes noted that each school's IRACDA program is run differently, and UCSD's was more focused on large lecture courses. "My program was good for people who wanted to move on to R1 schools but have some teaching experience," she said.
Teacher-training programs and other opportunities
If you don't have the previous options available to you, you're still in luck! Plenty of schools have mentored teaching programs, and while they can be competitive and often do not provide a stipend, they show that participants are making the effort to become more effective teachers.

For example, the University of Wisconsin-Madison offers a selective HHMI-funded Teaching Fellows program open to graduate students and postdocs in any biology-related discipline. It is a two-semester program during which the fellows learn different approaches to teaching and learning in the first semester and then apply that training in the classroom during the second semester.

"The spring semester is a class for them, and the first half of the class is really an introduction to what we know about how people learn and exposure to pedagogical approaches and raising awareness of effective teaching habits," said Kristin Jenkins, director of the Pre-Faculty Programs at UW-Madison's Center for Biology Education.

During the second semester, fellows team-teach a freshman seminar course while each fellow leads a smaller discussion section. "You learn all the logistics of laying out a course, you have to plan the syllabus and get everything ready ahead of time, you get to give a big lecture and design the material (for the discussion section activities), and then you also get feedback on how the activity worked," Jenkins said. She added that the fellows always are trying to incorporate different strategies in the freshman course, such as focusing on active learning and reading primary literature.

Many other schools offer similar, if not externally funded, programs. "I realized colleges and universities are looking for more than standard department TA experience, so I signed up for this fellowship," said Bradford Condon, a recent plant pathology graduate who participated in the Cornell University Center for Teaching Excellence's Graduate Teaching Assistant Fellows program for two years. The two-semester program requires fellows to host teaching workshops on a range of teaching topics, such as identifying learning outcomes as the basis for instruction and assessment and using library resources to enhance students' research skills. Fellows also meet about once a month with CTE staff to discuss innovations in teaching approaches.

"I think it's an awesome value timewise," Condon said. "I really encourage any grad student interested in teaching to at least try a workshop, if not sign up to be a fellow."

If your school does not offer these more formal training programs, try taking an education course or seek science-outreach opportunities through your institution or local venues, such as museums or nature centers. Outreach "demonstrates your interest, it gives you experience and it connects you to people who are teaching," noted Jenkins. And it works! I participated in science outreach as an undergraduate and graduate student, and I'm sure that taking that initiative was a factor in my hiring at UW-Parkside.

The bottom line: If you think you want to pursue a career at a PUI, you need to have some teacher training or experience beyond your required teaching assistantship to be an attractive candidate. That extra experience not only shows your interest but makes you a better teacher too. The sooner you get involved and the greater your experience level, the better!
Enjoy reading ASBMB Today?
Become a member to receive the print edition monthly and the digital edition weekly.
Learn more
Get the latest from ASBMB Today
Enter your email address, and we'll send you a weekly email with recent articles, interviews and more.
Latest in Careers
Careers highlights or most popular articles