Jobs
What exactly is a chalk talk?
Three new professors share their experiences
One aspect of the faculty job application process that is shrouded in mystery is the chalk talk. Anyone working in academia for any amount of time has probably seen a faculty candidate's job talk. But chalk talks are closed to the public. Candidates generally don't see one before they have to do their own. So what is it exactly? I reached out to three new principal investigators who went through the interview process earlier this year to hear about their experiences with in-person and Zoom chalk talks.
I spoke with Kathy DelGiorno, a new assistant professor at Vanderbilt University, Rafael Arrojo e Drigo, a new research assistant professor at Vanderbilt, and Ting Fu, a new assistant professor at the University of Wisconsin–Madison.
What is a chalk talk?
First, the straightforward answer: A chalk talk is a talk you give about your future research. While your seminar is about your research so far, and how awesome it is, your chalk talk telegraphs your plans for the next five to 10 years, why this research is needed, and why you're the one to do it.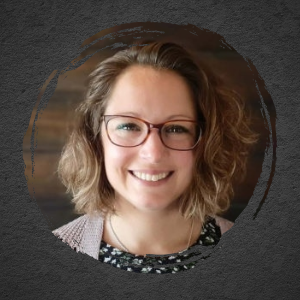 Kathy DelGiorno joined Vanderbilt University this year.
DelGiorno said of the points you need to convey in your chalk talk: "Your research needs to be important enough to justify a new laboratory, and your expertise makes you uniquely capable of conducting this research."
Arrojo e Drigo stressed that the chalk talk is a chance for you to get to know the department and for the department to get to know you. He emphasized that these are colleagues you may spend the rest of your life working with. The chalk talk is a chance to determine the answers to such questions as:
Can we get along?
Is there potential for collaboration?
Do our research areas enrich and/or complement each other?
Can we have open and honest, high-level discussions about science?
Rafael Arrojo e Drigo joined Vanderbilt University this year.
"You have to interact with them in a collegial way and like interacting with them," he said. During his interview at Vanderbilt, he said, he felt a connection with the department: "It was fun talking with them. We were talking about problems we all have. It was productive and nontraumatic."
The committee is, of course, also evaluating you in ways it can't during a formal seminar: Can you think on your feet? Can you take criticism and be open minded about your work?
Fu pointed out that selection committees also want to know the answer to this basic question: "Will you run out of ideas once you've finished with the projects that are directly branching from your postdoc?"
It's a discussion
While it is a presentation, much of the content of a chalk talk seems to be dictated by the questions asked of you by the committee.

Your talk should include your plans for funding. Arrojo e Drigo said he was asked about this and was glad he had planned to talk about applying for an R01 grant. "I knew what the title of my application would be and what my specific aims would be, and they were asking questions the whole time," he said.
Similar to grant reviewers, the people on the committee might ask you what you'll do if experiments don't work out, or they might challenge your interpretation of your research or your choice of approach (usually respectfully and out of honest curiosity).
"Be ready to be asked pretty much anything," said Arrojo e Drigo, "down to 'What's in the buffer?' or 'Where do you see this technology in 10 years?'"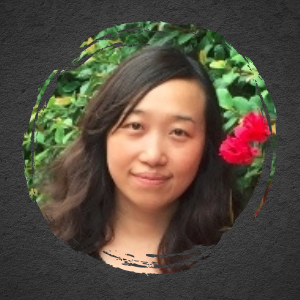 Ting Fu joined the University of Wisconsin–Madison this year.
Fu agreed with Arrojo e Drigo's assessment that a broad range of questions comes up.
"Some people's research area is not related to yours, so they ask just for more explanation. But some people more related to your work might criticize more and ask for alternative approaches."
While it can be stressful to be challenged, Fu said, "It's all very helpful discussion. Before you submit a grant, you need to think about those things. They are questions a reviewer might ask."
DelGiorno said that committee members were generally helpful during her talks but that "there were instances where people asked me questions that required a lot of thought, which can be difficult when you're on a time crunch."
Prepare to adjust
"It's not a monologue," Arrojo e Drigo said. "People are interrupting you all the time."
He said he planned carefully what points he wanted to get across, even down to what he wanted the whiteboard to look like at the end. "I figured out what needed to always be on the board and what was dynamic. I practiced my handwriting, too. I bought big Post-its and put them on the wall. I practiced on them." He said that having his framework and major points clearly in mind helped put him at ease with being interrupted frequently.
DelGiorno practiced her chalk talk in front of different people. "I practiced my chalk talk twice. The first time was in front of the lab, and it was a disaster. The second time, I gave a formal run-through and asked friends as well as professors to comment on how it should be structured and what should be improved. I got a lot of different opinions, so I chose what felt right," she said.
To prepare well, it helps to know what the expectations are, and the details of the chalk talk seem to vary between institutions. Some say you can use a few PowerPoint slides in the beginning; some want you to use their whiteboard.
"Some places are OK with slides and/or handouts. Some places I had an hour; while others I had 1.5 hours. Most of my chalk talks were on a whiteboard, but one was all PowerPoint, and another was completely on Zoom," DelGiorno said.
It's worth asking for details like that so that you can prepare.
Fu said she doesn't recommend using a whiteboard on Zoom: "That does not work. Cameras do not pick up the writing well." She ended up using slides but tried to add animations to make it more dynamic.
She also said that some people purchased tablets and digital drawing programs for the talks — to try to mimic the drawing that would happen on a whiteboard.

Since it's harder to have smooth conversations over videoconferencing, she recommended stopping frequently and asking, "Does anyone have any questions?" to encourage the discussion that would've happened in person.
Takeaways
The chalk talk is your chance to tell people what your plans for your lab are and why they're worth doing. While daunting, it's a great opportunity to have fruitful discussions about your work with knowledgeable and (usually) caring colleagues.
Preparation and a thorough knowledge of the details of your work (and all it's potential) will get you through the experience.
All three people I spoke with also mentioned enthusiasm for their work. Don't forget that, amid all the stress, your work is awesome, and you're the right person to do it!
More on chalk talks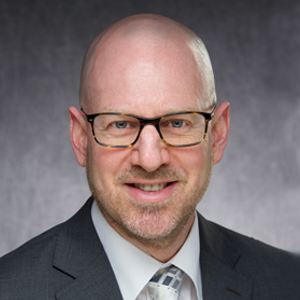 Charles Brenner moved this year to the City of Hope National Medical Center in Southern California to chair its new department of diabetes and cancer metabolism.
Read more.
Charles Brenner, who won the ASBMB Award for Exemplary Contributions to Education in 2016, wrote about chalk talks for us in 2013.
Here's a little of his advice:
"Never interview as though you are a postdoc with only your two hands. Project your inner principal investigator, who is capable of defending a progressive research plan to successful colleagues and who appears capable of directing a small research group. Though your plans probably require another two to three people to get off the ground, if you describe plans for your first eight trainees, you are likely to come off as far too ambitious (and expensive) to hire. "
See his article to learn how to organize your talk.
Enjoy reading ASBMB Today?
Become a member to receive the print edition monthly and the digital edition weekly.
Learn more
Get the latest from ASBMB Today
Enter your email address, and we'll send you a weekly email with recent articles, interviews and more.
Latest in Careers
Careers highlights or most popular articles