Jobs
Applying your experience as a field application scientist
Dominique Gales–Badea is a field application scientist, or FAS, at Terumo Blood and Cell Technologies, an international company that manufactures blood and cell processing products and equipment. As an FAS, Gales–Badea wears many hats.
As part of the Cell Therapy and Technology Group, her position plays a role in the sales process and engages with prospective customers. She works in partnership with a regional sales team to follow up on leads or product inquiry requests, develop evaluation plans, and conduct product training for the entire CTT portfolio. This can include demoing specific devices, troubleshooting and providing solutions for clients' research questions and working on applications for the various products and devices with which she works.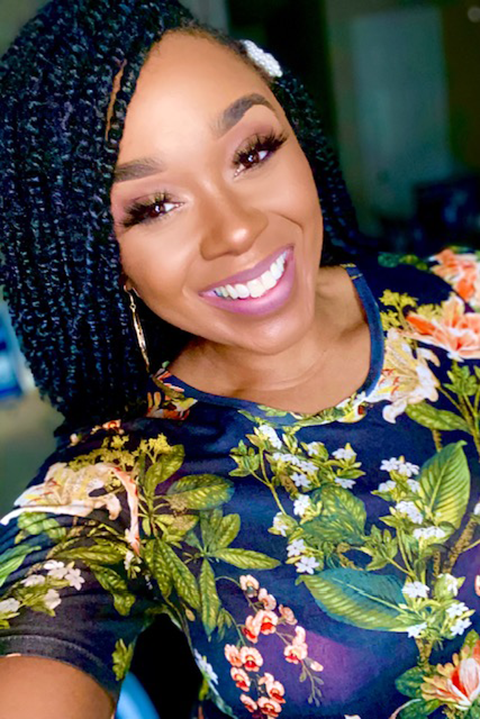 Courtesy of Dominique Gales–Badea
Dominique Gales–Badea recommends that people with Ph.D.s applying for field application scientists positions accept a salary of no less than $85,000 a year.
"There's never a dull moment and your days are never the same," she said.
She deals with all kinds of customers — academic, industry, biotechnology and pharmaceutical — most of whom are researchers and developers in the cell and gene therapy fields. She also travels for site visits while working closely with customers to implement products and services in their labs and provides technical support to help ensure customers receive the proper assistance and training.
When she is working with a customer, Gales–Badea said, she can be in the field for two or three days a week. Her territory is North America, and, although sometimes she's able to travel to areas closer to her home in Atlanta, that isn't always the case.
"We are a team effort. Whoever is available or closer is assigned to the customer," she said.
If she's not in the field or traveling, she'll start her day by checking and responding to emails, reaching out to customers, and touching base with the sales team. She also has monthly and weekly meetings with various members of the company to talk about her projects and progress. Gales–Badea said that she likes the variety of her job and that one her favorite parts is collaborating with clients to find creative ways to apply Terumo BCT's products to their manufacturing processes.
"I love traveling, meeting new people and learning about novel projects in the field of cell and gene therapies, which this job allows me to do," she said. "It's highly rewarding to go in and see that you're helping these clients come up with great protocols and new ways to do science and save lives using our platforms."
What to consider about being an FAS
If you're interested in being an FAS, Gales–Badea said to consider a few things. The first is that there's a lot of travel.
"I love to travel, however, when it's back-to-back weeks of travel, it can be difficult to find a downtime," she said. "Remember, traveling for work is not always the same as traveling for fun."
Her company allows for work–life balance and gives her control over her travel schedule. However, it can still be challenging when there are busy points of the year. She said she feels work–life balance is an important job component to ask about during the application and interview process and that travel enthusiasts are well suited for the role.
As a FAS, Gales–Badea is a technical expert and is still heavily connected to research by helping apply the company's products to specific projects, but she is also exposed to the business and commercial side of science by working with sales teams.
She works with people constantly and highlights the value of proficient communication. Part of the job is having access to a broad range of research topics and products. She described an FAS as a unique tech expert who bridges the gap between science and industry. So, being comfortable with building strong working relationships with customers and your team is important.
As for salary, Gales–Badea said the range varies depending on the company and its location.
"I would tell any future FAS (with a Ph.D.): Please do not take less than $85K," she said. "It's a disservice to yourself and all the hard work you've done and will do. It's not an easy job; it takes a lot of effort and a lot of quick thinking on your feet."
She said with a master's degree, the salary might be lower, but starting salaries typically are in the $75,000 to $100,000 range. She also said not to be afraid to negotiate — a skill that is often underdeveloped in academia, where many positions don't have any wiggle room for salary.
"Your salary is not the only area you can negotiate. You can negotiate other areas of your contract as well — your paid time off, having work-from-home days, and an office week. So, keep that in mind as well," she said.
(A side note for the reader: Your career columnist here is starting the nonacademic job search and is quickly realizing how awkward it feels to negotiate, coming from a place of never having had that option before. Stay tuned for a future column on these skills.)
Choosing a career in industry
Although she has transitioned to an industry career, Gales–Badea originally started down the academic career path. She attended Tuskegee University in Alabama for all three of her degrees — B.S. in biology, M.S. in cancer biology and Ph.D. in integrative biosciences. Her graduate research focused on the tumor microenvironment and its role in prostate cancer progression.
She then completed a postdoc for a year at Morehouse School of Medicine. During that time, she said, it set in that she didn't want to stay in academia and so she started looking into careers in industry.
"I love mentoring. I love teaching. But I didn't want to be confined to four walls (of a lab). Moreover, I felt like I couldn't make a difference," she said. "In my time in graduate school, I noticed the disconnect in allowing students to explore career options outside of academia. At times, programs close you into academia without giving you the bigger picture of so many great things you can do with a Ph.D."
For Gales–Badea, her motivation to move into industry was multilayered. First, she asked herself what she valued (and she recommends that anyone thinking about a long-term career do the same). She knew she wanted to make a change and saw industry as a way to do that. As an African-American woman, she also wanted to improve diversity and inclusion in that space.
"As far as demographics for field application scientists, (it's) 29.8% women, and, to go a little deeper, for African-Americans, there's only 5.7%," she said. "So, this fueled my ambition and drive to move forward and make a difference in this growing field. Most importantly, I wanted people who look like me to see they can do this as well."
Advice for industry jobs and beyond
I asked Gales–Badea what advice she would give for those looking to become an FAS or go into industry in general, and her first piece of advice shouldn't surprise you: Network!
"Just meet as many people as you can, connect with them on LinkedIn and don't be afraid to send messages. Networking is vital to your professional success. A strong and expansive network gives you insight into job openings and movements within companies," she said.
Another note to readers: I reached out to Gales–Badea by cold messaging her on LinkedIn (one of my more common strategies for finding interviews with those in industry), and most of the time people are receptive and more than happy to talk about their experiences. Gales–Badea said she would be happy to talk with readers interested her career path.
She also elaborated on playing up your experiences, even if your industry experience is limited. If you're just finishing grad school, think about what products and techniques you've used in your lab and how those skills may help you as an FAS. There may be a specific product line you're familiar with, and you could pursue a job within that company. Your familiarity and firsthand experience will give you an edge during the application process.
She also said to highlight and always work on your communication and presentation skills.
"Communication is a huge part of your daily life as an FAS. You're always talking to people, so step back and ask yourself: Co I actually like talking with people?" she said.
Highlighting any customer service experience can be beneficial too. Gales–Badea emphasized her experience working as a front-end manager at Best Buy while pursuing her master's degree. She said she believes that experience helped display how she'd be successful in a role involving customer service and communication.
She said being an FAS also requires self-discipline. Many of them work remotely between site visits or other travel. Being able to work well on your own is essential to success. Lastly, Gales–Badea said to remember that you are also interviewing the company during the application process.
"You have to understand that you are bringing something to their table and think about what they can bring to your table," she said. "Make sure to sell yourself."
Enjoy reading ASBMB Today?
Become a member to receive the print edition monthly and the digital edition weekly.
Learn more
Get the latest from ASBMB Today
Enter your email address, and we'll send you a weekly email with recent articles, interviews and more.
Latest in Careers
Careers highlights or most popular articles