Jobs
A scientist's identity outside of academia
Any career move can be emotionally fraught, and getting your first job outside of academia is no different. In fact, it might be on the more extreme end of the "requires soul searching" spectrum because of the way academia is structured.
Everything in academia can feel like it operates under the premise that people work in labs in order to become professors. And you're considered a "trainee" well into your 30s usually, for years after you've gotten a Ph.D. Training, it seems, to be a professor. To get into a Ph.D. program, to get a postdoc position, to get fellowships — all these things feel like they require you to say in answer to the question "What are your career goals?" an emphatic "To be a professor," though there are so many other uses for Ph.D.s.
In addition, some people in academia, though not all (see here and here), have not worked outside of academia, which increases the likelihood that it's become part of their identity.
So who are you, then, if you choose to leave academia? Are you still a scientist?
What if you leave the bench? Will you regret leaving the cutting edge of research?"
Does all your training go to waste if you do something else?
Will you let your past mentors and teachers down? Will you let funding agencies that invested in you down? Or the taxpayers?
Will people look down on you or think you couldn't make it in academia?
Many of these are facets of the first question: "Are you still a scientist?"
I'll be clear here: I cannot answer these questions. I am a postdoc in an academic lab. But I have thought a lot about this, and I have spoken to a lot of people over the course of writing this column for the past few years. And, besides, I read a lot of tweets about this, which we all know makes me an official expert.
So, are you still a scientist if you leave academia?
I'm sure there are more, but I found four ways to answer this question.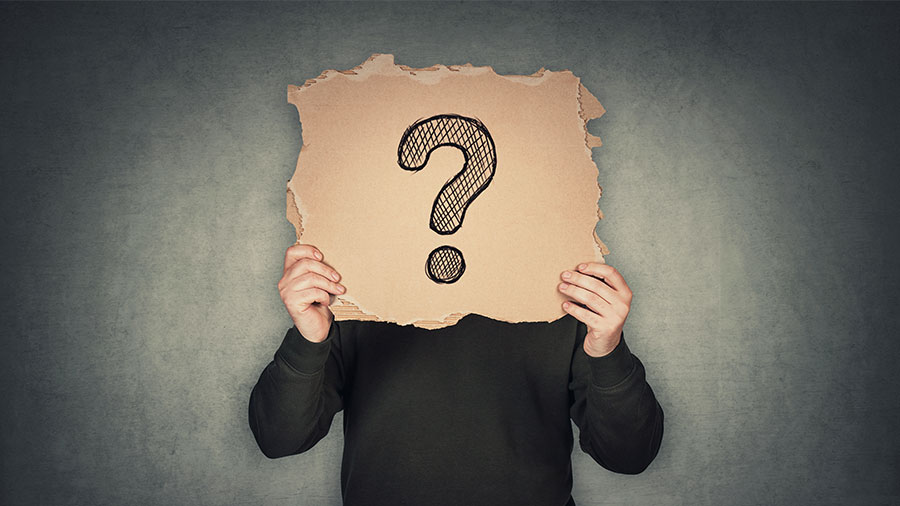 1. Yes. There are scientist positions outside academia
First, you can be a bench scientist in industry, government, or at nonprofits. Plenty of jobs where the actual title is "scientist"! Though that's sort of a cop-out answer. If you're wondering if you can still be considered a scientist after leaving academia, you're more likely thinking about not doing bench work anymore and how the identity holds up in that case.
2. Yes. You can hold whatever identity is important to you
At risk of sounding like too much of a hippy, on a social level, you can hold on to whatever identity is important to you. Society allows us to keep whatever identity we've created in our lives. Think of people in other fields. Sally Ride, for example, flew in space only twice, for a few days total, but she was considered an astronaut till she died. In fact, she worked in STEM education for most of her life but was still seen as an astronaut. Leaving doesn't erase what you've done, and whatever you've done in the past will inform your future self.
3. Yes. Science is more than working at the bench
Now that the two simpler answers are out of the way, let's talk about what it really means to be a scientist and how that informs your way of operating in and seeing the world. Being a scientist is broader than pipetting.
I asked folks on Twitter "How (if at all) do you think about your 'scientist' identity outside academia?" and I got some very thoughtful answers, some of which I'm including here.
One thing that came up over and over again is that, on a skills level, your science training stays with you. You don't forget all the things you learned in labs when you walk out the door. And taking those skills with you keeps you a scientist in a broader definition
Some thoughts from Ph.D. holders on Twitter about this point:
Shoba Subramanian, a former faculty member who currently works in education said: "Scientist identity is a broad one with many transferable skills: Problem solver. Data analyzer. Communicator. Fast learner. Critical thinker." She also points out that being driven by curiosity and moving on from failure are skills scientists have and can keep with them.
Aviv Sharon, a STEM education researcher, considers science to be a process, like the scientific method or ways of reasoning; a product, like the data; and an institution, which includes academia but is not limited to that. That opens the door for thinking about what ways you are still participating in any of these aspects of science.
Dave Tang, a design researcher said, "Being a scientist includes several skills that transfer outside (academia), but for me identifying as a scientist is about using those skills to generate new knowledge and communicate it to others for the benefit of society. Still try to do that, so I still identify as a scientist."
He continued: "I'm very inclusive with what counts as new knowledge. It could be analyzing existing data to get a new insight. Size/impact/reach is also not a factor. It could be studying a tiny thing that affects a tiny population."
Holly Prescott has a humanities Ph.D. and is a careers adviser. In this article, she points out that people "can feel dissatisfied and underused if we're not able to bring this rigorous, 'intellectually curious' approach to our post-Ph.D. work. … however there are many roles to which we can apply this approach that are by no means exclusive to academic research and teaching in our subject area."
Besides thinking about what science and scientists are, other ways people approached the question included thinking about what exactly they wanted to keep with them from academia. Hadas Kotek, a linguist, said the identity itself was not an issue for her, but what she felt was important was to stay connected with the community in the field. She was able to work this out by staying active in her field's society. (This is precisely why the American Society for Biochemistry and Molecular Biology offers affiliate memberships.)
Twitter user Life After My PhD, a medical writer, said, "If the work I do helps scientific advancement (in my case, drugs) then I still see myself as a scientist."
Thinking of all these responses, you could almost make the case that once you get out of the "trainee" position that takes up so much of academia you can become even more of a scientist than you were before, finally applying all the things you've spent so long learning. Just not always in the context you might have expected at first.
4. It doesn't matter. Identity is not just your work
Another thing to consider when thinking of your identity as a scientist or academic is that your life is multifaceted. Building an identity in which your work is only one aspect is a good way to prevent work-related identity crises.
A few people on Twitter described their thoughts about this:
Ben, an astrophysicist and software engineer said, "I like the idea of expanding one's identity beyond that of being a scientist. We all usually have passions and interests in multiple things. Some of these interests we make a career out of, and sometimes our career changes into one that is based on another interest."
Data analyst Tobias Brevik agreed: "I try to keep my identity having to do with work to a minimum. But I'm still doing science outside of academia, and I'm doing the bits I enjoy most (coding and doing stats) much more often."
Vikki Burns, who hosts the Ph.D. Life Coach podcast, said that "having a life outside of academia during your career can make things more fun AND make it easier if you want to transition away at any stage. So important that 'academic' isn't your only identity/source of validation."
Enjoy reading ASBMB Today?
Become a member to receive the print edition monthly and the digital edition weekly.
Learn more
Get the latest from ASBMB Today
Enter your email address, and we'll send you a weekly email with recent articles, interviews and more.
Latest in Careers
Careers highlights or most popular articles