Jobs
Faculty hiring challenges and resilience in the face of a pandemic
During more than a year of pandemic shutdowns, universities have faced a barrage of challenges and barriers to hiring new faculty. Department heads have had to meet ongoing crises and adapt to the new needs of their institutions, from disrupted interviewing practices to budget restrictions and complete hiring freezes.
Here, five members of the board of directors of the Association of Medical and Graduate Departments of Biochemistry, or AMGDB, share the difficulties their departments have faced in hiring faculty during the pandemic, the lessons and new perspectives gained from the disruption, and some advice and optimism they would like to offer potential applicants. All are department heads at their institutions.
Distanced, shut down and frozen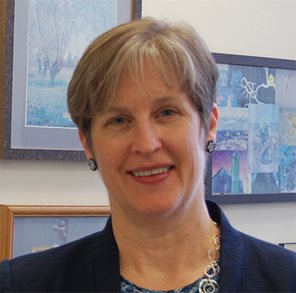 Jennifer Normanly said the University of Massachusetts Amherst was in a hiring freeze for most of the fiscal year and might start faculty hiring again this fall.
When the U.S. government declared the COVID-19 outbreak a national emergency in March 2020, many colleges and universities responded with partial or complete research shutdowns, throwing a wrench in lab routines and faculty searches alike. Jennifer Normanly at the University of Massachusetts Amherst navigated a brief lab shutdown followed by occupancy restrictions as well the disorienting switch from in-person to online teaching.
"We have one of the largest residential operations in the Northeast, and without students on campus we took a huge financial hit," Normanly said. "We've been on a financial freeze for most of the fiscal year." Depending on budget decisions currently being made, faculty hiring at UMass could resume in fall 2021.
On top of budget cuts and financial strain caused by pandemic mitigation efforts, many faculty searches were put on hold or halted, even those that were already in progress. Rebecca Dutch said the University of Kentucky instituted a hiring freeze as she was making an offer to an applicant.
"It took several months, but we were finally given approval to bring in the candidate," Dutch said. "It's still a cumbersome process." Currently, any hiring decision at the University of Kentucky must be personally approved by the provost.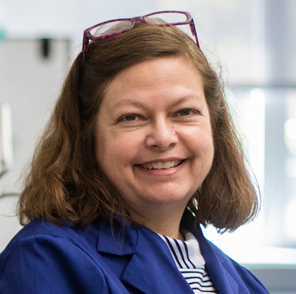 Rebecca Dutch said the University of Kentucky instituted a hiring freeze as she was making an offer to an applicant.
Even without stringent financial restrictions such as a freeze, the AMGDB directors agreed that making hiring decisions without being able to meet job candidates in person was a major struggle.
Hiring on Zoom
Chris West of the University of Georgia said all formerly in-person steps in the hiring process were virtual over the past year and wondered, "who would want to accept getting hired without ever being there?"
In traditional faculty hiring, finalist candidates are invited to the campus for in-person visits, interviews, seminars and more. But not this year, as Chris West of the University of Georgia explained.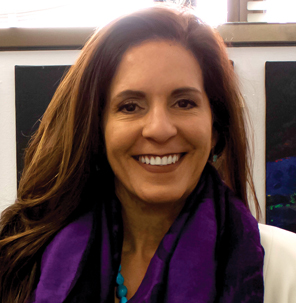 Karlett Parra at the University of New Mexico said, "Zooms are great for a first screen, but they cannot replace face to face — never."
"The seminars were through Zoom, the talks were through Zoom, the one-on-one interviews were through Zoom, the grad student conversations were through Zoom," West said. "But who would want to accept getting hired without ever being there?"
Deciding whether candidates were a good match for the campus and position based on virtual interactions was a challenge. Karlett Parra at the University of New Mexico was especially concerned about virtual versus in-person assessments. Parra has hired four tenure-track professors and four faculty lecturers in her more than eight years as department chair, but this year posed a unique challenge.
"Zooms are great for a first screen, but they cannot replace face to face — never," Parra said. "Normally you get to do everything at once — interviews with faculty and leadership, seminar presentations, chalk talks, and touring of facilities and the city — in person. We're still in the hiring process, doing interviews (in May). Normally we would be done in March or April."
Shifting practices
The pandemic, and specifically the use of video call services, taught department heads and others at some institutions to think more about inclusive practices when searching for new hires. Dutch and others mentioned the utility of doing more thorough screenings of the applicant pool before moving on to expensive in-person campus visits.
"Now we do Zoom interviews before we bring people in for an in-person visit and give them a chance even if they didn't stand out as much in the paper application," Dutch said. "It gives applicants an extra chance to excel."
A preliminary Zoom interview allows certain applicants who might not have stood out on their CVs to show hiring committees what they have to offer instead of falling through the cracks. West was optimistic about the power of Zoom and other pandemic adaptations to improve the faculty hiring process at the University of Georgia.
"I'd like to believe the pandemic is something we can leave behind, hopefully enriched by knowing all these other forms of communication," West said.
The pandemic also has influenced priorities in research focus and outcomes as well as highlighted the importance of faculty diversity and how it benefits institutions. Geoffrey Kapler at Texas A&M University said he came to realize how important it is to shift his department's historical emphasis on basic science to pursuing real-world applications.
"COVID really brings being able to move fast and respond to problems that arise quickly in public health into focus," Kapler said. "There's also the need to increase diversity — diversity that is gender-, race-, and ethnicity-based. We need to reflect the population of medical and grad students who are our trainees. They need mentors who look like them and share their perspectives."
Advice and encouragement
Taking into account the difficulties and shifts in perspective presented by the pandemic, these AMGDB board members were optimistic about the future of the academic job market and wanted to encourage potential applicants.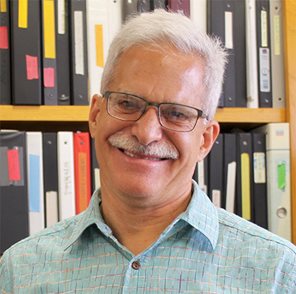 Geoffrey Kapler at Texas A&M University said that during the pandemic he realized how important it is to shift his department's historical emphasis on basic science to pursuing real-world applications.
"There's a lot of uncertainty now, everywhere, trying to emerge from the pandemic," Normanly said. "It's hard to predict the short term, but in the long term I think there will be plenty of opportunities."
When asked about advice for future faculty applicants, Normanly emphasized the importance of teaching as well as research. "Undergrad teaching is a priority," she said. "We expect (applicants) to have a commitment to solid, evidence-based teaching."
Parra emphasized that applicants ought to have grant-writing experience, a passion for teaching, a three-year research plan and patience with the process. She also recommends that applicants come already thinking about potential collaborations at the institutions they apply to and seek out mentors who recently have gone through the faculty hiring process to support them along the way.
Even with demand for new faculty and more inclusive hiring practices, the job market will take time to recover from the harsh budget constraints and general delays of the past 16 months.
"Post-COVID, I doubt (hiring) will be that normal, because of finances," Parra said. Candidates "have to be flexible — don't take delays or unforeseen changes in the process as personal, because so many places are still in transition."
Hiring faculty has never been easy, even before COVID-19, but Parra believes that challenge is worthwhile. "Something that didn't change is the significance of the process. It's the most important thing I can do as chair — hire for the future."
Dutch echoed this sentiment. "Be patient, but persistent," she advised potential applicants. "The job market will open back up again."
Beyond hiring, eye-opening pandemic lessons
The past year has been difficult for department heads and prospective faculty alike, between ongoing delays, hiring freezes, budget cuts and the struggle to determine whether applicants are qualified without the benefit of extensive on-campus evaluations. Even so, the struggles and crises brought on by the pandemic also provided eye-opening lessons. Issues that had been chronically overlooked became impossible to ignore, and practices that once went unquestioned were met with new options and perspectives.
Rebecca Dutch at the University of Kentucky said she saw the needs of struggling students in a new light. "What (the pandemic) has done is really highlight what was known before — Kentucky has a lot of underprivileged and first-generation students," she said. "I heard stories of students driving an hour to a McDonalds parking lot for Wi-Fi, or living with eight people in a small space where it's very hard to study. These were big concerns, especially because we knew there were also many students facing food insecurity."
While these issues may have gone under the radar when classes were in person and students lived on campus, the pandemic brought them into focus and galvanized efforts to make higher education more accessible.
For Jennifer Normanly at UMass Amherst, inclusive teaching practices that help students feel welcome instead of alienated in introductory science courses became a priority. "Especially in STEM, we have so much melt in the first years," she said. "One thing I've realized during the pandemic is that students have so much going on beyond their classes."
Accessibility and inclusive practices toward staff and faculty also have become a priority. The University of New Mexico's Karlett Parra said she has been reflecting deeply on what can be reevaluated and rearranged to improve the well-being of her employees at the University of New Mexico, taking into consideration their lives and responsibilities beyond teaching and research.
"I keep thinking, who can work from home a few days a week to make more effective use of people's time and the space?" Parra said. "COVID taught us to be more helpful to everyone … We're more adaptable to people's needs and families, and more inclusive in our searches than we used to be."
The directors agreed that while recognizing such problems is a crucial first step, addressing deeply entrenched but ultimately exclusive ideas of what it means to be successful in science will be a challenging project for years to come.
Enjoy reading ASBMB Today?
Become a member to receive the print edition monthly and the digital edition weekly.
Learn more
Get the latest from ASBMB Today
Enter your email address, and we'll send you a weekly email with recent articles, interviews and more.
Latest in Careers
Careers highlights or most popular articles