Jobs
Think you'd like to move away
from the bench?
Consider jobs in medical affairs or medical writing
While performing experiments in the lab, have you ever thought, "I don't see myself still doing this in five years"? But if you don't want to do bench work, what steps can you take to move out of the lab? Many graduate students have this question. We know off-bench career options exist, but we don't know how to prepare for them or what to expect. Why not learn about beyond-the-bench options in the life sciences from people who have transitioned to such roles?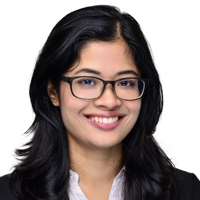 Subhashri Kundu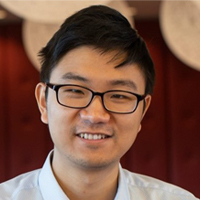 Jiaju Wang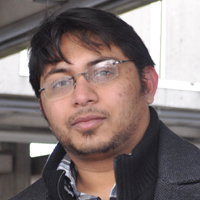 Arunava Ghosh
Subhashri Kundu has been the Asia Pacific lead for medical affairs at GlaxoSmithKline, or GSK, for a year and a half. She earned her bachelor's degree in microbiology from St. Xavier's College and a master's in medical microbiology from Kasturba Medical College, followed by Ph.D. in molecular bacteriology from the National University of Singapore.
Jiaju Wang has been a medical science liaison at Takeda Pharmaceutical Co. for almost a year. After earning a bachelor's degree in pharmaceutical sciences from China Pharmaceutical University, he earned a Ph.D. in physiology and biophysics at Rosalind Franklin University of Medicine and Science in Illinois.
Arunava Ghosh has been the scientific writing manager at Cactus Communications for three years. He earned his bachelor's degree in microbiology, then went on to earn a master's and a Ph.D. in biochemistry from the University of Calcutta and Rush University in Chicago, respectively.
I talked to these three science professionals about what their job titles mean and what skills and qualities are required for such roles. They also shared a few pearls of wisdom and advice.
What does medical affairs mean?
A pharmaceutical company's medical affairs team serves as a buffer between external key opinion leaders (often called KOLs for short), such as healthcare professionals, and the company's research and development division. Medical affairs professionals also work closely with the company's commercial team or business unit. They help healthcare providers learn about drugs in a certain therapeutic area by sharing data from clinical trials, real-world evidence and meta-analysis.
Broadly, a medical affairs team consists of medical science liaisons, or MSLs, medical advisers, medical managers and medical directors. MSLs, such as Wang, have the most direct communication with the KOLs. They need a sound scientific understanding of the relevant disease and its therapeutics. They work closely with medical advisers and share the external KOLs' feedback with their team and their partners in the business unit so the company can direct research to address unmet patient needs.
As a regional lead of a medical affairs team, Kundu trains her region's MSLs and medical advisers on a specific disease area.
What is medical writing?
Medical writers create various types of clinical content. They prepare regulatory and research-related documents for drug regulatory authorities and healthcare providers. They create disease- and drug-related educational and promotional slide presentations, and they write journal manuscripts and abstracts for doctors and medical researchers. They also write content for healthcare websites or health-related magazines or news articles to share information about diseases and medicines with the public.
What skills are important for these jobs?
All three of these jobs require two related skills: communication and presentation.
Wang said that a strong scientific understanding of a therapy area, critical thinking, and the ability to simplify complex scientific problems for better communication are skills that have helped him as an MSL.
Strong data-analysis skills are extremely important in medical affairs, Kundu said. Both she and Ghosh said the ability to do a thorough literature search and extract necessary information is a useful skill in their respective roles. Ghosh said his adaptability to new challenges helped him switch from doing bench work to a desk job.
How did they land the job?
As a postdoctoral fellow and then a publication manager at Takeda, Wang collaborated with the company's MSL team on a few projects, including training, resource development and covering talks and poster session at scientific conferences, which strengthened his résumé. He was a strong internal candidate when the MSL position opened. His willingness to travel for work helped in his application; 40% to 50% of the job involves traveling, he said.
Ghosh was looking for nonacademic jobs on job portals during the final year of his Ph.D. when he came across the listing for a medical writer at Cactus Communications. He polished his résumé and applied for the position. Six months later, the company contacted him. He went through interviews and a few rounds of writing tests and was finally selected. "I learned almost everything on the job," he said. "It's doable."
Kundu said extensive networking landed her a job outside academia. She participated in career events hosted by her university. During one, she initiated a good scientific conversation with a representative from a pharmaceutical company who later directly referred her for an MSL position at the company. She thinks her extroverted nature has helped her adapt to a role that involves a lot of communication.
What do they like about their jobs?
Office-based medical affairs and medical writing jobs can involve communication with clients around the globe, and medical science liaisons usually travel extensively, so these are not 9-to-5 jobs.
However, because these are not on-bench, experiment-oriented jobs, Kundu, Ghosh and Wang all said the work schedule is flexible, which reduces stress and helps them maintain a good work–life balance.
"I tend to have a mental shutdown from work in the evening," Wang said. "I refrain from checking emails and prepare myself for a good sleep to kick off another exciting day as an MSL."
Kundu is an avid traveler. She plans her work so she can take breaks to travel and rejuvenate herself. As a new mother, she said, her job flexibility makes parenting easier to handle.
Ghosh said his job allows him to be very creative; he caters to audiences involved in different spheres of activity and prepares scientific content accordingly. He also gets to learn about the latest research and clinical trials in various disease areas.
Any advice for others aspiring to such careers?
"Network, network, network," Kundu repeated. Now on the other side of the transition, she said that 90% of moving away from the bench happens through networking. "Make sure your LinkedIn profile is up to date," she added.
Graduate students should work on their presentation skills, Wang advised. "Embrace opportunities to help the community and get experience in soft skills," he said. "The right opportunity only presents itself when you are ready."
Ghosh advises job seekers to tweak their résumés for each application to fit the role. "Use keywords mentioned in the job requirements to make it easy for the human resources department to screen," he said. For a writing job, "put more stress on achievements on the writing front, such as publications, posters and presentations. Also, make sure your résumé is editorially correct."
Enjoy reading ASBMB Today?
Become a member to receive the print edition monthly and the digital edition weekly.
Learn more
Get the latest from ASBMB Today
Enter your email address, and we'll send you a weekly email with recent articles, interviews and more.
Latest in Careers
Careers highlights or most popular articles