Jobs
What should higher ed leaders learn from the Great Resignation?
Anthony Klotz, associate professor of management at Texas A&M, coined the term the "Great Resignation." In a piece Ann Kellett posted on the university's news site, Klotz explains: "Workers saw that quitting their jobs gave them a chance to take control of their personal and professional lives." Last year, 47 million workers resigned from the American workforce.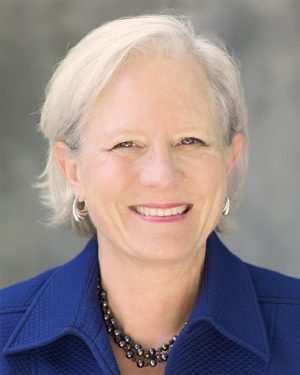 Lucy Leske is a senior partner at WittKieffer. She has been an executive recruiter since 1992.
A recent Harris Poll reveals that while only about a quarter of these new hires indicate that they're happy with their job change, about 20% regret the decision. For many, the Great Resignation has become the Great Regret.
How has this employment shift impacted the higher ed industry and what can industry leaders learn? I talked with Lucy Leske, senior partner of the Education Practice at WittKieffer to get her insider perspective.
How has the Great resignation impacted the higher ed industry?
The Great Resignation is kind of hard to pick apart in higher ed, but its effect has been about the same as in every other industry. There were probably CEOs and VPs in nearly every industry that delayed their departure because of COVID. We're seeing the results now. They're finally retiring.
We're seeing people for whom this period was so stressful that they chose to move from their positions. But again, it's complicated in higher ed because some people who are in leadership roles are permanent members of the faculty, so they don't actually quit their jobs. They might go back to the classroom.
Why resign? Because they didn't want to do this anymore or they didn't have what it takes to lead their organizations today. Our clients are asking us to identify candidates who bring a different skillset.
What does it take to lead today? What is the different skillset?
A skillset that's required for today's higher education environment includes resiliency, transparency, teamwork, a high level of tolerance for ambiguity and for criticism in general. You can't take any of this personally — this level of scrutiny now in higher education, this heightened level of anxiety in the country where people are blaming everyone for their level of unhappiness and looking to higher education for the return on investment.
The reduction in trust in higher education as an institution by the general public has had an impact, I think, on this turnover. People have to be able to do their job and not worry that they're getting hammered in the press or whatever. I think 10 or 15 years ago we used to get a lot of people from the corporate sector saying, "I really don't like the corporate sector. I want to move into higher ed. It seems like a nicer place or not as stressful." And now it's the opposite, I think.
How are your pipelines for talent?
We are being asked consistently to build more diverse pools of candidates — more representative of the general population. We're actually seeing an uptick in the number of people interested in our searches. I think that's related somewhat to the Great Resignation. So, the pipelines are there — the raw numbers.
One of the things that Kieffer works hard on, that we're known for, is that numbers don't mean anything if you don't really develop a deep understanding of the skillsets and competencies candidates have, and committees and clients want, instead of just looking at experience.
Nobody has experience working with everything we've been dealing with for the past couple of years. You've got to name the competency. You've got to break it apart. You've got to unpack what it is that your senior leadership team needs to be successful.
It's important to look more broadly at the pool of candidates instead of just looking at where they got their experience or what experience they've had: What is the nature of that experience? How did it help them develop as a leader?
Right now, the standard-issue candidate is not necessarily the candidate who's going to help these complex organizations thrive.
When you hear about these big concepts, the "Great Resignation" or the "Great Regret," what do you make of the fact that large groups of employees are having these kinds of gravitations to and from workplaces? If anything, what do you think these trends might mean about leadership?
Right now, higher education is a no-growth industry. There aren't enough students. I would say it's not about the Great Resignation in higher education. It's how are presidents and senior leaders going to retain talent while downsizing.
The most creative leaders are going to ask employees to suspend their disbelief and imagine a future in which we can still deliver higher education to students. We can still have outstanding faculty. We can still have these tremendously, fabulous educational institutions. But they're going to be different. It's about managing change.
What does it take to build a culture of retention?
I was reading a Deloitte 2020 Talent Report that if a leader can create an environment where people feel like they're doing meaningful work that's their ace in the hole. Higher education has always relied on this. Meaningful work has always been their bread-and-butter recruiting tool for talent. Nobody who works for a higher education institution will tell you they're not doing meaningful work there.
We're hired to do leadership searches. And when we go in and do them, part of our job is to help understand the organizational culture and convey a sense of that culture and also a sense of honesty and transparency about what the people are going to expect when they get there.
Another aspect of this, how leaders prevent Great Resignations, is through appreciation and engagement. The leaders of today really understand that part of talent management is making sure there are really strong career-development and professional-development tracks. How do we make sure employees feel valued? They should be asked for their opinions, they're involved, they're engaged in meaningful ways.
It's not a passive leadership role. It's an active, omnipresent 24/7 kind of role.
What does it take to be the higher ed leader of the future?
Talent is everything: talent management, talent retention, talent performance. No matter what field you're in, it's everything. I'm going to just boil it down to one thing: the ability to build trust.
Can this person build a culture of trust in their organization so that no matter what happens, the board trusts their leadership, the senior team trusts their leadership, the students and the faculty trust them?
It's never 100%. But, in general, Your interests are their interests. They share your values. They're honest about their faults. They're honest about the mistakes and the problems. There is a lot of transparency.
And, in return, another part is trusting everybody to do their work. To take the ball and run with it. Learn from failure.
It's difficult now because name a state in this country where the chancellor or president of the system isn't being hammered by this polarized political environment. If they do X, one side hates them. If they do Y, the other side hates them. It's playing out on campuses too.
Building trust is not an easy thing to do. It takes a skilled, competent thinker. It takes a well-developed human being.
This article is republished from HigherEdJobs® under a Creative Commons license. Read the original article.
Enjoy reading ASBMB Today?
Become a member to receive the print edition monthly and the digital edition weekly.
Learn more
Get the latest from ASBMB Today
Enter your email address, and we'll send you a weekly email with recent articles, interviews and more.
Latest in Careers
Careers highlights or most popular articles