Jobs
An introduction to regulatory affairs positions in industry
An interview with Stephen Amato at Northeastern University
If you tune in to the news or scroll through the headlines these days, you'll undoubtedly come across some kind of story about diagnostics, drugs, therapeutics or vaccines. You'll also probably see corresponding stories about the safety (or lack thereof) of the same products.
But who actually determines what's safe? Moreover, who decides precisely how safe a product must be before it's marketed? The answers lie at the intersection of government and industry.
Almost all scientific innovations related to human health are subject to state, federal or international regulation. The goal of this type of regulation is to ensure the safety and performance of products before they become available to patients or consumers at large.
Given to the nature of their business, companies in the pharmaceutical and biotechnology industries have to be familiar with these regulations. All medical technologies, equipment, implant devices, drugs, therapeutics and other biotechnological advancements must meet (and continue to meet) stringent regulations.
Enter the regulatory affairs profession. Those in regulatory affairs work within a company and are responsible for making sure the company remains compliant with mandated regulatory standards throughout each stage of product development.
Regulatory affairs roles in industry
So, what do regulatory affairs specialists actually do? To help us answer that question, we spoke with Stephen Amato, department chair for regulatory affairs, quality assurance, and advance manufacturing at Northeastern University in Boston.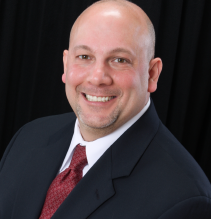 Stephen Amato earned a bachelor's in biochemical studies at Harvard University, a Ph.D. in molecular and cellular biology from Boston College and an MBA from Boston College. He holds U.S. and EU regulatory affairs certifications.
"At its simplest, regulatory affairs is about keeping people safe," Amato said.
More specifically, regulatory affairs specialists analyze new and existing regulations in relation to the company's operational processes, the products it markets, or the technologies it might license. They work to ensure their development, marketing and technical documentation are compliant with these regulatory policies and standards and generally oversee how drugs and medical products are developed, tested, manufactured, marketed and distributed.
They may also work to remediate any areas that aren't up to regulation to help companies achieve the required levels of compliance. Essentially, they act as a liaison between the company itself and the regulatory agencies.
In the United States, one of the main regulatory bodies overseeing drug and pharmaceutical developments is the Food and Drug Administration. Many regulatory affairs offices in industry work directly with the FDA as they push their products to market.
With almost 25 years in the healthcare industry and 15 years in regulatory affairs, Amato is intimately familiar with the regulatory affairs landscape. He said the exact job title and role can vary and will largely be influenced by the company's size, products and market.
Large companies might have multiple departments that focus on different aspects of regulatory affairs, whereas smaller companies might have just a few people with broad responsibilities. Roles can vary in scope from state, to federal, to global and therefore overlap with a diverse set of disciplines, including law, economics, public policy and research.
"Regulatory affairs is a diverse profession," Amato said. "You can work on anything ranging from labeling to advertising to post-market surveillance to the actual regulatory submissions themselves."
Preparing for a career in regulatory affairs
In recent years, regulatory affairs has increasingly become a defined professional career path, and formalized education and training opportunities have likewise increased. The program Amato heads at Northeastern University offers degree and certificate programs for undergraduate and graduate students, as well as classes focusing specifically on the U.S. and global aspects surrounding regulatory affairs.
Similar programs can be found across the country. Amato said that having some kind of education or training (certificate programs included!) can help boost your chances of landing your first regulatory affairs job.
If you've already completed an advanced degree (or are working toward it) and the thought of going back to school again is completely unpalatable, there's good news — plenty of people who work in regulatory affairs have science or technical backgrounds but not formal regulatory affairs degrees.
"I helped conduct a study with others at Northeastern University, and we found that about 70% of regulatory affairs professionals at the upper specialist or manager level have some type of advanced degree," Amato said.
Many of these degrees were related to regulatory affairs or other compliance-oriented areas, such as quality assurance, he said, but they also included degrees related to science and research.
Amato earned his Ph.D. in molecular biology prior to entering industry and had some advice for those trying to break into the field. He said the best thing you can do to prepare is simple: Start reading.
"Try to get exposure to what's involved in regulatory affairs to see if you like it," he said. "Getting used to and understanding the vocabulary is a great first step."
Amato said there are a ton of websites you can browse to get a glimpse into regulatory affairs, and these are a good place to start. For example, you can browse the FDA's Office of Regulatory Affairs to familiarize yourself with the material. Or you can get more specific with the Regulatory Affairs Professionals Society and even become a member to get access to job postings and insights, education events and other resources.
Once you have an idea of what the field looks like, start trying to gain exposure. Look for educational experiences at your institution or nearby universities, or try looking for regulatory affairs internships. Talk with any connections in industry you may have (for example, maybe any product specialists or sales reps you know) to get a feel for what these positions might look like within their companies.
Once you're ready to start getting into the job market, Amato recommended, search for a few key buzzwords. For entry-level jobs, look for titles such as "regulatory affairs specialist," "regulatory affairs associate" or maybe "compliance analyst." As you get more experience, titles will likewise reflect this, typically moving from regulatory affairs manager, to director, to vice president as you go up the ladder.
And since we're talking about job searching during a pandemic and unprecedented times of unemployment, it's also important to address job stability. Biotech and pharma companies go through periods of expansion and retraction that can create instability in many of the roles within the company. But Amato said regulatory affairs may offer additional security.
"Skilled regulatory affairs professionals are needed," he said. "They're a crucial part of any company and are therefore valuable, especially those with more experience. And, perhaps most importantly, they work to keep us safe."
As mentioned above, these companies need to meet the appropriate regulations to be able to profit off any of their products, and regulatory affairs departments are critical to this process. Therefore, the regulatory affairs job market is relatively healthy and stable.
Amato said it is absolutely critical that students begin to accumulate professional experience in regulatory affairs. They can do this by enrolling in degree programs that offer co-ops or internships as part of the program or search for such internships on their own.
"As a regulatory affairs specialist, you're interacting with the FDA and other regulatory agencies and are essentially holding the company's brand and credibility in your hands," Amato explained. "Companies therefore try to hire high-quality people for these positions to make sure this process goes smoothly, and you won't last long if you're not adept at managing communication with regulatory agencies effectively."
That being said, if you have a science background, you probably already possess many of the skills needed to be successful in this role. Make sure to leverage them during the job hunt!
If you want to hear more about regulatory affairs, tune back in to the next industry column in three weeks to hear about how one grad student transitioned to into regulatory affairs after earning her Ph.D. and what her first year was like!
Enjoy reading ASBMB Today?
Become a member to receive the print edition monthly and the digital edition weekly.
Learn more
Get the latest from ASBMB Today
Enter your email address, and we'll send you a weekly email with recent articles, interviews and more.
Latest in Careers
Careers highlights or most popular articles