Jobs
What are industry technology specialists, and what do they do?
The pharmaceutical and biotechnology industries rely on product sales and support staffers to be successful. This can be a lucrative career path for scientists who want to work away from the bench.
A few weeks ago, I highlighted one such role – the account executive. This week, I'm diving in to the role of technology specialist, a related but slightly more specific job. I talked to Jonathan Levine, a next-generation sequencing specialist with the synthetic DNA company Twist Bioscience.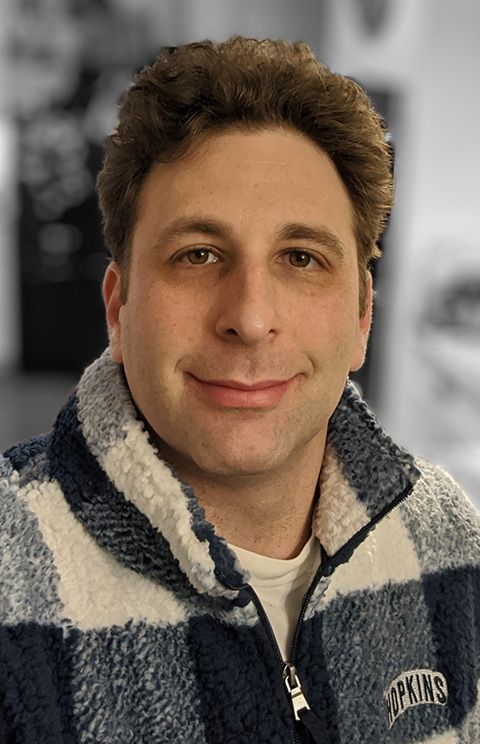 Jonathan Levine is a next-generation sequencing specialist with Twist Bioscience, a company that manufactures synthetic DNA.
Levine earned his Ph.D. from the University of Maryland, Baltimore, and transitioned into industry right after. He's had several roles with multiple biopharma companies, so he has a wealth of knowledge about the field.
Keep in mind that Levine's answers are specific to his own experience, so they might not apply to other roles or companies.
First, the basics. Can you describe your job?
As a technology specialist, I basically facilitate the sales and product support for my region (Washington, D.C., to NYC).
What it comes down to is that I'm trying to support and enable those who are working to change the world and save lives.
A unique part of the job is that it's not just about selling and technical support — it's also about pricing. I can negotiate prices with customers to make sure they're getting their needs met without squeezing every dollar from them.
What does a typical week of work look like?
I'm always on call in order to be available for customers who are encountering problems and may need support. The needs and demands will vary based on the product or technology.
With my region spanning from D.C. to NYC, I do travel, although some jobs have more focused regions that don't require overnight travel.
My normal week has two office days, where I work from home and try to bunch meetings and catch up on other correspondence, and then three field days, where I travel to customers for in-person meetings and consultations.
How has your work life changed in the times of COVID and quarantine?
Since I normally work from home at least twice a week, I already had a good home office set up. My boss lives in Texas, so video conferences and calls are nothing new. Although, with kids, there are obviously more distractions. I'm trying to adapt to the times.
I started doing "lunch with a Twist" meetings with potential clients — we schedule a time to talk about their research and needs, and I order us each separate lunches delivered to our respective homes with GrubHub. We talk over the phone or video so we can still be productive and build relationships with our customers.
How does a technology specialist differ from, say, an account executive?
The difference between a specialist and something like an account manager or executive is normally the technical expertise and/or product lines they focus on. Account managers normally carry multiple product lines and also have more of a business focus, whereas specialists focus in on one or more specific products or technologies. But it is all very company-dependent, and the size of the company or division plays a big role in what the job will look like.
Why did you decide to pursue this kind of position after graduate school?
After having my project scooped and having to start over late in grad school, I was completely done with bench science by the time I came close to graduation. I was close with a lot of the industry reps and talked with them a lot about careers after grad school. One suggested I look into sales specialist jobs, and it seemed like a good way to get away from the bench but still use my scientific training.
How did you make the career transition?

I went to a vendor tent show at the National Institutes of Health and handed out my card or résumé to basically any company that was looking for a sales specialist or something similar. Eventually, I got an interview and after two phone interviews and one in-person interview, I ended up accepting a job as a sales specialist with a biopharma company.
What was the transition like?

The first six months were exceptionally difficult. I was a new dad in a completely new field, and it was so hard. After a lot of hard work, the orders started coming in, I got my feet under me and eventually became one of the top earners for my division.
What skills do you recommend highlighting when applying for this sort of job?
During graduate school, you've probably already built up stamina and problem-solving characteristics. Highlight these skills on your application, as they're very valuable in this kind of role.
What kind of qualities do you think would make someone good for this kind of job?
Being a jack-of-all-trades is exceptionally important for this job. This is an excellent career path for those who don't want to focus on just one type of science or project and for those who really like interacting with people. But you don't need to be an extrovert. I'm an introvert and still enjoy this job. Also, if you're someone who likes to travel, jobs that cover multiple states, regions or even countries can offer extensive travel opportunities.
Does having an advanced degree help you?
Having a Ph.D. or master's in a sales position is exceptionally valuable. Trained scientists have the background needed to empathize with the scientists themselves, understand their problems and therefore help provide them with better solutions. I always tell hiring managers that those right out of grad school are the best to hire. They appreciate the salary, they're logical, and they already have connections within the market.
What are your most and least favorite things about your job?
My favorite part is interacting with the customers and scientists, hearing about their work and trying to figure out how our products can help them. We're providing a lot of products and support for scientists researching COVID-19 right now, so I have been working hard on that front. I enjoy being a part of a company whose morals match my own.
My least favorite part is forecasting, which is basically a check-up on how close you are to meeting your sales goals. The job is productivity-driven, which can be stressful — you just have to decide if you can handle this kind of stress and prefer it to other kinds of stress, say, like writing and applying for grants.
What about salary? How does pay work?
You generally have a base salary and compensation salary, and your total salary is a combination of these two numbers — the split can span from 50/50 to 80/20, depending on the company and role. It's important to understand this split before starting a job, and you should also inquire about what your target sales goals would be. More travel also correlates with more compensation generally.
Total compensation can be performance based. What about salary ranges?
It depends on the type of company and job. Generally, the more money you are responsible for, meaning the more expensive your product or the higher the quantity you sell, the higher the salary.
For a starting position, you could expect to see $60,000 to $80,000 on the low end and up to $100,000. As you move up the ladder, and as you work with more expensive products, your salary may be $100,000 to $150,000. Regional or national managers can make upwards of $200,000 to $250,000. You may also get other perks, like a car if you're expected to travel.
But it's important to emphasize that these numbers only reflect what you'll make if you meet your sales quotas.
Finally, do you have any other insights you want to offer scientists considering a career similar to yours?
You can definitely still feel part of the scientific enterprise in this role. You can make academic partnerships to test new technologies and applications, which offers a lot of opportunity for ingenuity.
Coming from a scientific background, you can directly see the impact your products or technology are having on science and research with more clarity.
Next time your local sales rep stops by your lab, having a conversation with them can go a long way toward transitioning into this career.
Enjoy reading ASBMB Today?
Become a member to receive the print edition monthly and the digital edition weekly.
Learn more
Get the latest from ASBMB Today
Enter your email address, and we'll send you a weekly email with recent articles, interviews and more.
Latest in Careers
Careers highlights or most popular articles