Education
What can your ombuds office
do for you?
If you become embroiled in a conflict at an academic institution, you should know you are not alone. Whether the issue is between students, between faculty members, or between a student and a faculty member, if your campus has an ombuds office, trained professionals are available to help. The primary function of this office is to assist its visitors in determining how they might best address their concerns about conflict, allegations of mistreatment, and/or a lack of professionalism in an impartial, safe and confidential matter.
Marly Bradley
To learn more about ombuds, I spoke to Marly Bradley and Joe DiMicco, who have been ombudspersons at the Indiana University School of Medicine for two years and three years, respectively. In that time, more than 300 people have sought their help in dealing with a wide array of concerns. Our conversation has been edited and condensed for ASBMB Today.
What does an ombuds office do?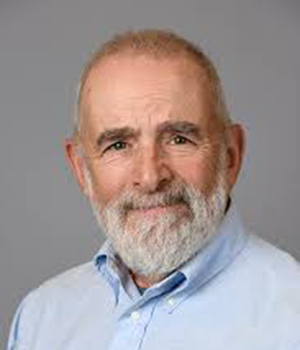 Joe DiMicco
The first and most important thing we do is listen, listen, listen. The ombuds may serve as a sounding board. We try to help our visitors identify and choose potential actions they might take to address their issues. The concerns that bring visitors to the office might include perceived unfairness in grading or evaluation, a toxic or uncomfortable work environment, a difficult relationship with a particular individual — in fact, if it's a conflict you can imagine, we've probably heard some version of it in the confidence of our office. The ombuds often can identify campus resources for resolving or addressing a problematic issue. We also can serve as mediators or engage in shuttle diplomacy between parties in conflict.
While our first function is to assist the visitor, we also can bring systemic problems to the attention of administration and leadership. Examples include widespread dissatisfaction in a particular academic unit or department, a flawed administrative process leading to simmering resentment and/or dysfunction, or a gap in existing policies and procedures that needs attention. Often, these issues are brought to light only because of the unique position and features of our office, most notably confidentiality. We meet regularly with the dean and can reach out to other offices at any time. However, we share information only if we have the visitor's permission.
Who does the ombuds office serve on campus?
Although originally formed primarily to address the issue of medical student mistreatment, the office serves all teachers (faculty) and learners (medical students, residents, fellows, grad students and postdocs) on all nine campuses across the state. Our office is on the Indianapolis campus, but we visit the other campuses regularly. While we prefer to meet face to face, we are open to speaking by phone, Zoom, Skype or whatever else is mutually convenient.
When should a person talk to an ombudsperson?
Honestly, there is never a wrong time to speak with us. We are an excellent and noncommittal point of first contact. If a visitor needs help from another office, we gladly will refer them or help set up a meeting. Nothing is hurt by reaching out to us first, as we are a confidential resource. If someone is struggling with a perceived lapse in professionalism, mistreatment or unfairness, if they need to talk and are not sure where to go, we are always happy to help however we can. If a person is unsure who to talk to, or whether they want to talk at all, we are completely confidential and available. After clarifying their issue and situation in a meeting with us, many visitors decide to go no further. In that case, no record of that meeting exists. We keep no formal records with identifying information, and we shred any notes we take during a meeting at the close of our interaction.
Are there things people should not expect from their ombuds office?
A visitor should not expect a personal advocate, although we can and do advocate for fairness. A visitor should not expect us to fix their problems; our goal is to help visitors help themselves.
What information do you consider confidential? Is there anything that is not kept confidential?
Our most important operating principle is confidentiality. Everything is confidential. We will not disclose the details of our meeting, or even the fact that we have met, unless the visitor gives us explicit permission to do so. We often discuss cases between ourselves (again, with the visitor's permission), as the confidentiality is held within our office.
There are a few exceptions to this absolute confidentiality. If we see clear evidence that the visitor or someone else is in danger of physical harm, Indiana University requires that we report this to an appropriate office or authority. Also, the university requires that we report clear evidence of sexual harassment or of discrimination on the basis of race, religion, nationality, gender or sexual preference.
What is the history behind the ombuds office?
The term ombuds derives from the Swedish word for advocate, and many people are familiar with ombudspersons in settings where they would serve in this capacity (e.g., student ombuds in an undergraduate college or university setting or patient ombuds in many hospitals). However, ours is properly termed an organizational ombuds office, meaning that one of our operating principles is neutrality. That is, we remain neutral in conflicts between individuals while working to help our visitors to resolve, defuse or mitigate these conflicts. (We can and do step out of this neutral stance to advocate for justice and fair treatment if the situation so dictates.)
Our office was born out of the need for a confidential resource for conflict resolution and support, and to encourage the reporting of mistreatment or breaches of professionalism. From the beginning, the dean tasked the office with being available and responsive to teachers and learners alike.
What inspired you to become an ombudsperson?
Marly Bradley: It was a natural fit. I've always been inclined to serve in areas of advocacy, and while ours is a neutral office, we do advocate for fairness. I chaired the university's teacher–learner advocacy committee for almost 10 years, and this seemed like an ideal opportunity to continue my service in an expanded role. Our two-person office was an added draw. I have a clinical background, and my partner ombuds has a research background. Our experiences over a combined 60 years provide unique insight into the issues that most of our visitors face.
Joe DiMicco: After I retired from my 30-plus years on the faculty at the end of 2011, I missed my connections with students and my former colleagues. In 2016, the university approached me about the plan to start an ombuds office at the school of medicine and invited me to apply. The administration thought that my many years of experience would afford valuable insight into the history and culture of the institution and that my position as an emeritus professor would afford me freedom and independence. I originally planned to stay for five years, but the sense of purpose I achieve in working with visitors and my terrific working relationship with Marly Bradley have me thinking that I'll likely stick around a bit longer.
To learn more, check out the International Ombudsman Association website, ombudsassociation.org.
Enjoy reading ASBMB Today?
Become a member to receive the print edition monthly and the digital edition weekly.
Learn more
Get the latest from ASBMB Today
Enter your email address, and we'll send you a weekly email with recent articles, interviews and more.
Latest in Careers
Careers highlights or most popular articles