Jobs
Helping you get back to work
NIH and SWE programs support returning scientists after a career break
When Ellie Rahbar's first child was born earlier than expected in 2019, the new mother struggled to keep up with the challenges of caring for an infant and running a growing research laboratory at Wake Forest University School of Medicine.
"After I had my daughter, experienced long waitlists for childcare and had two students ready to graduate, time was no longer on my side," Rahbar said. "I realized I needed some help."
She applied for supplemental funding from the National Institutes of Health with the hope of being able to hire an extra set of hands.
More than 40% of women drop out of science after taking a break from work to fulfill caregiving or childcare duties. This statistic has caused some women, like Rahbar, to believe that taking time off from work to care for a child or loved one would derail their career.

ELLIE RAHBAR
Ellie Rahbar received a continuity supplement from the NIH to keep her lab running after her daughter was born.
Government agencies, professional associations and companies have noticed this inequity, and many are working to help trained professionals, regardless of gender or age, get back into the science, technology, engineering and mathematics workforce after a break. They've created programs and set aside funds for people to return to work after planned or unplanned career interruptions.
Back in 2019, Rahbar applied for and received a continuity supplement from the NIH to bolster her existing K25 award. "I used my supplement to temporarily hire a technician who made sure we didn't lose momentum and productivity in the lab," she said.
The contributions of her lab technician, Rahbar said, "helped maintain a sense of normality in the lab."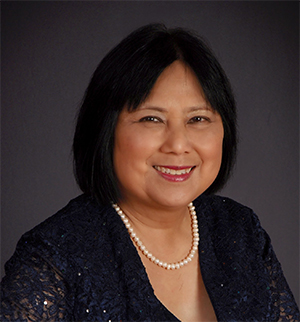 Xenia Tigno
According to Xenia Tigno, associate director for careers at the NIH Office of Research on Women's Health, the NIH created these and career reentry supplements to promote stability and help researchers return to the lab after a break in research activity due to childbirth, adoption, caregiving, sexual harassment and more. Recently, the NIH began offering retraining and retooling supplements as well that support protected time for already funded early or midcareer candidates to gain new skills and explore a new research area. The supplements provide awardees with approximately $50,000.
When everything came together, Rahbar said she thought, "'Wow, I actually really needed this.' It really helped ease my guilt for being away from the lab … (and) benefited both my students and me."
Today, Rahbar is an associate professor and has mentored multiple Ph.D. students. She secured her first R01 grant in 2022 and is on her way to acquiring her second.
Tigno said that the NIH plans to expand its programs to allow women time and resources to explore careers outside of academia, at places such as drug companies and publishing houses, after a career break.
The Society of Women Engineers partners with iRelaunch, a company that does career reentry consulting, training and events to help women resume mid- to high-level careers after taking extended leave. Together, they launched the STEM Reentry Taskforce.
"We help employers realize that we need to bring folks back to work," said Jennifer Scott, the society's executive vice president of strategic partnerships and events. "There's a huge pool of talent out there, especially in STEM, and we don't want to let those brain trusts disappear."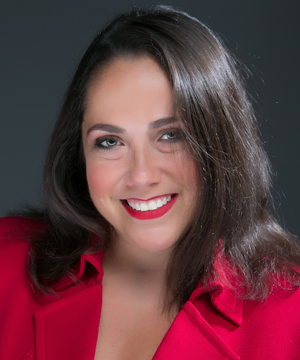 Jennifer Scott
So far, the effort has produced career-reentry programs at more than 40 tech and engineering organizations worldwide. Scott said these programs have an 85% conversion rate to full-time and have been so successful that participating employers now rely on them to fill vacancies in their offices.
"These programs are for folks that are most likely being pushed out of the process because of artificial intelligence screening," Scott said. "Their résumés are being scanned, and recruiters and talent sources aren't even seeing them due to the gaps in their career."
Scott said the task force has been vocal about its efforts.
"We are talking about it on (Capitol) Hill and in the news," she said. "Our goal is to not have any shame attached to it, and that has been a transition that I've started seeing in the public."
Rahbar, who said her NIH supplement was instrumental in propelling her academic career to where it is today, also cited the need to "collectively change the stigma associated with accepting help."
"Because you are making a smart choice (to ask for help), does not mean that you are incompetent," she said. "In fact, it means the complete opposite: You care so much about your work that you will do anything to succeed without driving your own mental and physical health to an unhealthy limit."
Enjoy reading ASBMB Today?
Become a member to receive the print edition monthly and the digital edition weekly.
Learn more
Get the latest from ASBMB Today
Enter your email address, and we'll send you a weekly email with recent articles, interviews and more.
Latest in Policy
Policy highlights or most popular articles