Member News
Member Update: December 2019
Cell biology society names fellows

David Asai

Mary Dasso

Erin Dolan

Vassie Ware

Susan Wente
Five members of the American Society for Biochemistry and Molecular Biology are among the 16 fellows elected to the American Society for Cell Biology in 2019. The fellows, who are selected by their peers, are recognized not only for their contributions to research involving cell biology and to its community of scientists but also for their commitment to the mission of the ASCB.
Congratulations to these ASBMB members:
David Asai, senior director for science education, Howard Hughes Medical Institute, Chevy Chase, Maryland.
Mary Dasso, senior investigator in the Section on Cell Cycle Regulation, National Institutes of Health, Bethesda, Maryland.
Erin Dolan, professor of biochemistry and molecular biology and Georgia Athletic Association professor of innovative science education, University of Georgia, Athens.
Vassie Ware, professor of biological sciences and co-director, HHMI biosciences program and distance education program, Lehigh University, Bethlehem, Pennsylvania.
Susan Wente, professor of cell and developmental biology, provost, interim provost and vice chancellor for academic affairs, Vanderbilt University, Nashville, Tennessee.
The 16 new fellows will be recognized at the ASCB/European Molecular Biology Organization meeting to be held in Washington, D.C., this month.
Velasquez, Torres land Gilliam fellowship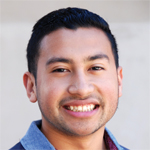 Erick Velasquez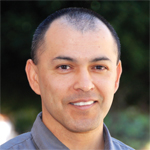 Jorge Torres
Erick Velasquez, a Ph.D. student in the biochemistry, molecular and structural biology program at the University of California, Los Angeles, and Jorge Torres, a a professor in the department of chemistry and biochemistry at UCLA are among this year's 44 pairs of Gilliam fellows, selected by the Howard Hughes Medical Institute.
Gilliam fellowships for advanced study are unique in supporting advisor-student pairs rather than professors or trainees in isolation. Designed to foster diversity and inclusion in science and train future scientific leaders, the awards support fellows in their later years of graduate school and provide training for their faculty mentors.
Under Torres' supervision, Velasquez plans to apply machine learning to proteomics data sets to understand protein-protein interactions in mitosis.
Torres studies proteins that direct the assembly and function of the mitotic spindle and uses multidisciplinary approaches to develop new anti-cancer drugs. He received the American Society for Biochemistry and Molecular Biology's 2019 Ruth Kirschstein Diversity in Science Award.
Fleming recognized for diversity work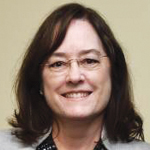 Karen Fleming
Karen Fleming, a professor of biophysics at Johns Hopkins University, received the university's Provost's Prize for Faculty Excellence in Diversity in May.
The $50,000 prize recognizes faculty efforts to promote gender and racial diversity. In Fleming's case, that advocacy work includes starting a journal club for gender equity, teaching fellow Hopkins professors about best practices for inclusive pedagogy and holding equity workshops at scientific society meetings.
"We all need to plug the leaks in the STEM pipeline through our actions and words each and every day," Fleming said in her remarks on receiving the award.
Fleming, whose research focuses on membrane protein folding and the involvement of chaperones in that process, serves as an associate editor of the Journal of Biological Chemistry.
Brown University honors Gordon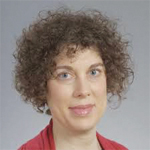 Sharona Gordon
Sharona Gordon, a professor of physiology and biophysics at the University of Washington in Seattle, was awarded Brown University's 2019 Horace Mann Medal.
The prize, named after a politician and education reformer who attended Brown in the early 19th century, recognizes significant contributions of Brown graduate alumni to their fields and was conferred at the university's commencement ceremony in May.
Gordon, whose research focuses on the physiology of ion channels in the TRP family, serves as the editor-in-chief of the Journal of General Physiology. Last year she founded Below the Waterline, a grassroots organization aimed at improving the culture of science by addressing gender harassment, and she published a study on the development of scientific identity among postdocs.
In their announcement of the prize, the award committee noted Gordon's commitment to the scientific community along with her own scientific achievements.
Boehning moves to Rowan University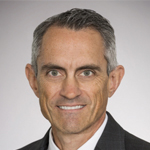 Darren Boehning
Darren Boehning, until recently a professor of biochemistry and molecular biology at the University of Texas Health Science Center at Houston, has joined the Cooper Medical School of Rowan University in Camden, New Jersey. He will serve as head of the school's department of biomedical sciences and assistant dean for research.
Boehning's research focuses on apoptosis, investigating how the inositol triphosphate receptor calcium channel contributes to cell death. This receptor is not only dysregulated in certain cancers, where it contributes to resistance to apoptosis, but also in traumatic injury, which increases its activity and can contribute to stress-induced diabetes.
While leading that research, Boehning also held several leadership roles at UTHealth, most recently directing two graduate programs. His accolades include awards for teaching excellence and for being an outstanding faculty member.
Biophysical Society elects Moores to council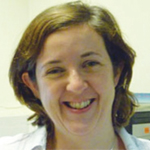 Carolyn A. Moores
Carolyn A. Moores of Birkbeck College, part of the University of London, has been elected to the governing council of the Biophysical Society. She will begin a three-year term in February 2020.
A professor of structural biology whose lab studies microtubule organization and dynamics, Moores runs the biological sciences department at Birkbeck and recently was appointed interim dean at the college. She also is the academic head of the electron microscopy and image processing lab.
With more than 9,000 members around the world, the Biophysical Society develops and shares knowledge in biophysics. Its members elected a new president-elect and four council members, including Moores, in August.
Join the ASBMB Today mailing list
Sign up to get updates on articles, interviews and events.
Latest in People
People highlights or most popular articles