Member News
Member update: November 2019
Gingras, Ueffing win HUPO awards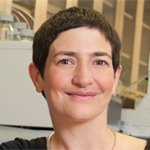 Anne-Claude Gingras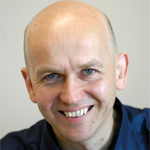 Marius Ueffing
Anne-Claude Gingras and Marius Ueffing were among those presented with awards at the Human Proteome Organization's annual meeting in Adelaide, Australia, in September.
Gingras, a principal investigator at the Lunenfeld–Tanenbaum Research Institute at Mount Sinai Hospital in Toronto, a professor at the University of Toronto and a deputy editor of the journal Molecular & Cellular Proteomics, was one of two scientists recognized with the HUPO Discovery in Proteomics Award. The award highlights single discoveries in the field of proteomics and honored Gingras' development of tools and methods for interactomics. Gingras is known for systems biology research focused on signal transduction networks, with applications in diseases from cancer to diabetes.
Ueffing, a professor at the University of Tuebingen in Germany, received the HUPO Clinical and Translational Proteomics Award. His research has demonstrated that Parkinson's disease risk factor LRRK2 contributes to the disease by perturbing vesicular trafficking in neurons. His team also has studied retinal degeneration and genetic ciliopathies, contributing to new diagnostic approaches for these diseases.
Stubbe honored with Priestly Medal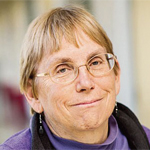 JoAnne Stubbe
JoAnne Stubbe, Novartis professor emerita of chemistry and biology at the Massachusetts Institute of Technology, has been named the 2020 Priestly Medal winner by the American Chemical Society.
The award, the society's highest honor, recognizes lifetime achievement. It is named for Joseph Priestly, the chemist who discovered oxygen and several other gases.
Stubbe has spent her career investigating the mechanisms of ribonucleotide reductases — enzymes that play an essential role in DNA replication and repair. She is being recognized for "pioneering studies of enzymatic radical chemistry, long-range proton-coupled electron transfer, DNA cleavage by anti-cancer drugs, enzymatic formation of polyesters and purine biosynthesis," according to the ACS.
A member of the National Academy of Sciences since 1992, Stubbe has received numerous accolades for her work, including the Humboldt Research Award, the Welch Award and the National Medal of Science.
Trejo named assistant vice chancellor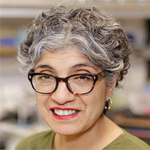 Joann Trejo
Joann Trejo, a professor of pharmacology at the University of California, San Diego, School of Medicine, was appointed assistant vice chancellor for health sciences faculty affairs in June.
Trejo, who has been on the faculty at UCSD since 2008, studies the role of G protein–coupled receptor signaling in vascular inflammation and cancer.
She has served on the council of the American Society for Biochemistry and Molecular Biology and the Board of Scientific Advisors for the National Cancer Institute. Her work on equity and inclusion was recognized in 2016 with a UC San Diego Inclusive Excellence Award.
As vice chancellor, Trejo is responsible for developing strategies for enhancing success, recruitment and retention of an engaged diverse faculty and for comprehensive faculty development at UCSD.
Justement elected FASEB president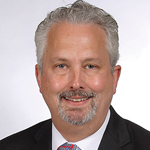 Louis Justement
Louis Justement, a professor of microbiology at the University of Alabama at Birmingham, has been elected president of the Federation of American Societies for Experimental Biology.
Justement served as chair of the FASEB Science Policy Committee's Training and Career Opportunities Subcommittee from 2008 to 2018 and FASEB vice president for science policy from 2018 to 2019.
At UAB, Justement's research involves analyzing the molecular and functional roles of the adaptor protein HSH2 and the transmembrane receptor TLT2 as well as the virulence factors produced by Mycobacterium tuberculosis. He is also the director of the university's Graduate Biomedical Sciences Immunology Graduate Theme and the Undergraduate Immunology Program.
He will become president in July 2020 after serving for a year as president-elect.
Maquat joins Expansion Therapeutics board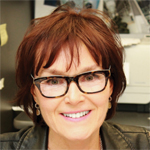 Lynne Maquat
Lynne Maquat, J. Lowell Orbison endowed chair and professor in the biochemistry and biophysics department at the University of Rochester School of Medicine, joined the scientific advisory board of the biotech startup company Expansion Therapeutics in June.
Maquat, who directs Rochester's Center for RNA Biology, is best known for her research on nonsense-mediated mRNA decay. She is a fellow of the National Academy of Sciences, the National Academy of Medicine, and the American Academy of Arts and Sciences as well as a past recipient of both the American Society for Biochemistry and Molecular Biology's William C. Rose Award and the Federation of American Societies for Experimental Biology's Excellence in Science Award.
Expansion Therapeutics develops small molecules that bind RNA based on its tertiary structure. The company's goal is to use such molecules to treat genetic disorders caused by nucleotide repeat expansions, such as the muscle-wasting disease myotonic dystrophy.
Showalter promoted to full professor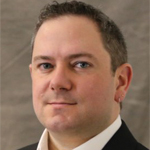 Scott Showalter
Scott Showalter, a structural biologist at Pennsylvania State University, has been promoted from associate to full professor.
Showalter has been at Penn State since 2008. Prior to starting as an assistant professor, he was a postdoctoral fellow at Florida State University and the National High Magnetic Field Laboratory.
Showalter's group uses biophysical techniques such as calorimetry and nuclear magnetic resonance spectroscopy to investigate protein structures and interactions, with particular emphasis on RNA polymerase and RNA-binding proteins.
In his 11 years as a junior professor at Penn State, Showalter has received numerous awards and grants, including Agilent's new investigator award in NMR spectroscopy and a National Science Foundation CAREER award. He as an editorial board member for the Journal of Biological Chemistry.
Benning named distinguished professor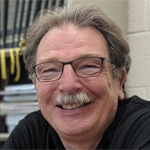 Christoph Benning
Christoph Benning, director of the Michigan State University Department of Energy Plant Research Laboratory, was promoted in July to university distinguished professor, MSU's highest honor for its professors.
Benning studies the biosynthesis and dynamics of lipids in plants, particularly in the chloroplast. His group uses biochemical and synthetic biology approaches to understand how the thylakoid, a subsection of the chloroplast, maintains a specialized lipid membrane in which the proteins responsible for photosynthesis are embedded. The group also studies lipid-derived plant metabolites, such as terpenoids.
Born and raised in Germany, Benning earned his Ph.D. at MSU in 1991 and returned there as a professor after a stint as an independent young investigator at a German research institute. He became the director of the MSU–DOE plant research lab in 2015.
Beggs wins Lasker essay prize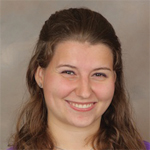 Grace Beggs
Grace Beggs, a graduate student in the biochemistry department at Duke University, was one of three winners of the Lasker Essay Contest this year.
In her essay titled "Game on: Smartphone technology for science education," Beggs argues in favor of an augmented-reality smartphone app to promote molecular biology education through play. You can read her essay at the Lasker Foundation's website.
In the Brennan lab at Duke, Beggs, a fifth-year Ph.D. candidate, works on multidrug binding proteins involved in antibiotic resistance in strains of public-health importance, such as Neisseria gonorrheae and E. coli.
University of Alberta honors Kay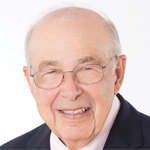 Cyril M. Kay
Cyril M. Kay, professor emeritus of biochemistry at the University of Alberta, received an honorary doctorate of science at the university's June convocation.
Kay, who has served on the faculty of the University of Alberta since 1958 and has belonged to the American Society for Biochemistry and Molecular Biology since 1961, is best known for his studies of protein structure and function. Those investigations, 28 of which Kay published in the Journal of Biological Chemistry over the years, covered a wide biochemical range, including conformational changes in myosin proteins; functional changes induced by post-translational modifications; calcium-regulated interaction in the endoplasmic reticulum; and proteins with antifreeze, antimicrobial and lipid-binding characteristics.
Kay was the founding co-director of the Medical Research Council of Canada Group in Protein Structure and Function, which became internationally respected in the protein world. For 10 years he was the vice president for research of the Alberta Cancer Board. He is a fellow of the Royal Society of Canada and an officer of the Order of Canada.
Hunter delivers IUBMB Jubilee lecture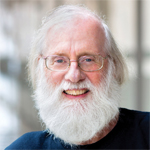 Tony Hunter
Tony Hunter was the International Union of Biochemistry and Molecular Biology's Jubilee lecturer at the IUBMB September meeting on inhibitors of protein kinases in Warsaw, Poland.
IUBMB Jubilee awards support travel to small symposia by prominent scientists to deliver plenary lectures.
Hunter, a professor at the Salk Institute and the University of California, San Diego, studies cellular growth control. He is known best for the discovery in the late 1970s of tyrosine kinases, which started the study of those proteins. His work, which uncovered a new type of protein regulation and enabled development of a new class of cancer drugs, has been recognized widely with prizes and awards, most recently the 2018 Tang Prize, for which he'll give an award lecture at the Experimental Biology meeting in April in San Diego.
Barbour moves to UNC Chapel Hill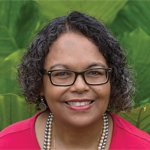 Suzanne Barbour
Suzanne Barbour, who until recently was a professor of biochemistry and biophysics and the dean of the graduate school at the University of Georgia, moved to the University of North Carolina at Chapel Hill in September to become the dean of that university's graduate school.
Barbour, whose research background is in phospholipase signaling, had overseen UGA's hundreds of graduate programs since 2015. She has been an active member of the American Society for Biochemistry and Molecular Biology's Education and Professional Development Committee for more than a decade and recently was elected to the society's governing council. She also serves as a coach for the Academy for Future Science Faculty.
In memoriam: Raymond W. Ruddon Jr.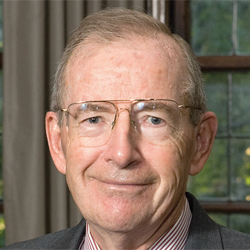 Raymond W. Ruddon Jr., a professor emeritus of pharmacology at the University of Michigan, died April 26. He was 82.
Ruddon's research helped determine a mechanism of cancer-cell resistance for the anticancer drug nitrogen mustard and characterize the biosynthesis and secretion of the cancer diagnostic marker human chorionic gonadotropin, or hCG. His lab was the first to determine the intracellular folding pathways of hCG.
Born in Detroit in 1936, Ruddon earned a bachelor's degree from the University of Detroit in 1958 and then a Ph.D. in 1964 and M.D. in 1967 from the University of Michigan. He joined the University of Michigan faculty as an instructor in 1964 and was named a professor in 1974.
Ruddon interrupted his academic career twice, first to work at the National Institutes of Health's National Cancer Institute for five years and later to serve for seven years as a corporate vice president at Johnson & Johnson. He was also a professor at the University of Nebraska for seven years. At Michigan, he chaired the pharmacology department, was associate director of the cancer center and served as senior associate dean at the medical school. He authored more than 100 scientific papers and five books, including the widely used oncology text, Cancer Biology.
For many years, Ruddon kept a foot mannequin wearing a white sock on his desk, a reminder of advice he received and shared in response to researchers asking what experiments they should do next. The answer: "Whatever snaps your socks."
In memoriam: Edward J. Massaro
Edward J. Massaro, a toxicologist, died June 1, a few days before his 85th birthday, in Cary, North Carolina.
Massaro, a native of Passaic, New Jersey, studied mercury poisoning in fish, wrote textbooks on biochemistry and toxicology, and according to his family was "the coolest biochemistry professor at the University of Buffalo" when he taught there from 1968 to 1978 at what is now the Jacobs School of Medicine and Biomedical Sciences. The Buffalo News reports that during that time, he spoke out against industrial ash and mercury pollution and participated in the first observation of Earth Day.
Later in his career, Massaro worked at Mason Research Institute in Worcester, Massachussetts; the department of veterinary sciences at Pennsylvania State University, where he studied the effects of micronutrient deficiencies and lead exposure; and the Environmental Protection Agency's National Health and Environmental Effects Research Lab in North Carolina, where as a senior scientist he researched teratogenic compounds. He continued to conduct and publish on toxicology research until he retired in 2015.
Massaro was elected a fellow of the American Association for the Advancement of Science in 1986. In 1992, he received the EPA's Scientific and Technological Achievement Award.
He is survived by his wife of 41 years, Arlene Massaro, M.D., and their four children, 11 grandchildren and four great-grandchildren.
In memoriam: Seymour S. Cohen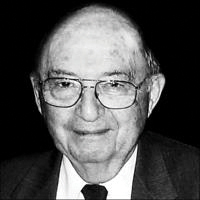 The American Society for Biochemistry and Molecular Biology recently learned that Seymour S. Cohen of Woods Hole, Massachusetts, died in December. He was 101.
Cohen, a New York native, earned his Ph.D. in biochemistry from Columbia University in 1941 and studied virology both for the U.S. Army during World War II, when he helped to develop a new vaccine for typhus, and later when he returned to academia. He held faculty positions at a number of institutions, including the University of Pennsylvania, the University of Colorado Medical School in Denver and the State University of New York at Stony Brook.
Cohen won the Eli Lilly Prize in 1951 for his work on bacteriophage biochemistry and for describing how radiolabeled viruses spread between cells. He was involved in the development of early chemotherapeutic compounds, including 5-fluorouracil, which is still in use to prevent DNA replication in skin cancer; for that development, Cohen was named a lifetime professor of the American Cancer Society. Among his many other honors were membership in the American Academy of Arts and Sciences and the National Academy of Sciences. He is said to have been nominated for the Nobel Prize several times.
At age 98, he was elected to serve as a member of a National Academies panel that put together a national strategy for the elimination of hepatitis B and C. That report was published in 2017.
Cohen is survived by his two children and their spouses, five grandchildren, and five great-grandchildren.
Join the ASBMB Today mailing list
Sign up to get updates on articles, interviews and events.
Latest in People
People highlights or most popular articles