Announcement
2022 MOSAIC cohort complete
The American Society for Biochemistry and Molecular Biology welcomed seven more scholars in September to its second cohort for the Maximizing Opportunities for Scientific and Academic Independent Careers, or MOSAIC, program, bringing the 2022 total to 15.
"With each new group of talented scholars, I grow more inspired for the future of our discipline," said Kirsten Block, director of education, professional development and outreach at the ASBMB. "I'm excited for the professional-development journey we will embark upon together through the MOSAIC program. I can't wait for the ASBMB community to meet them in Seattle next spring at our new annual meeting, Discover BMB."
Mary C. Andorfer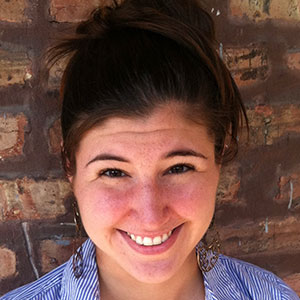 Mary C. Andorfer
Mary C. Andorfer is starting her lab as an assistant professor at Michigan State University in the fall of 2023.
Andorfer, a native of Indiana, attended high school in Fort Wayne and then Butler University in Indianapolis. As a graduate student at the University of Chicago, Andorfer used directed evolution to engineer site-selective halogenases capable of chlorinating and brominating a wide array of aromatic small molecules under mild conditions. During that time, and for a little while after earning her Ph.D. in 2017, she also worked with the Novartis Institutes for Biomedical Research in Massachusetts.
She then moved to Catherine Drennan's lab at the Massachusetts Institute of Technology, where she studied anaerobic enzymes in the human gut microbiome and in crude oil–polluted environments. She plans to continue research on the latter in her new lab in Michigan. Her MOSAIC project is titled "Investigation and application of hydrocarbon-degrading enzymes using cryo-electron microscopy and directed evolution."
"The MOSAIC program allows me the amazing opportunity to continue developing effective, inclusive mentoring strategies that will help me towards my goal of creating a diverse, collaborative research lab," she said. "I'm very excited to be a part of this cohort and support each other's growth as scientists and teachers."
Alex Guseman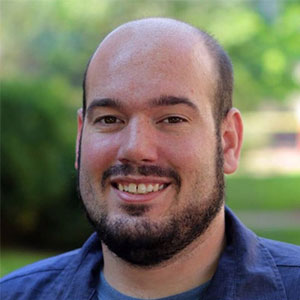 Alex Guseman
Alex Guseman is a postdoc in Angela Gronenborn's structural biology lab at the University of Pittsburgh. He started out studying the mechanisms of cataract formation but, like a number of scientists, made a quick pivot in response to the COVID-19 pandemic.
"In summer of 2020, we were rapidly searching for anything that could inhibit SARS-CoV-2," Guseman explained. "At the time, I had just submitted a manuscript and had relatively free hands. Angela and I talked it over and decided I would purify a few lectins to test. If any of them had activity, I would be able to run with it and make it into a project. As one might guess, they had activity, and thus I am still working on the project." It is titled "Developing lectins as inhibitors of coronavirus spike proteins."
A Marylander, Guseman was raised near Baltimore and interned during high school at a biotech company before pursuing his bachelor's in biochemistry at the University of Maryland, College Park. He moved in 2014 to the University of North Carolina at Chapel Hill to pursue his Ph.D. During his graduate studies, he studied protein dimerization in cells and cell-like environments using nuclear magnetic resonance. He joined the Gronenborn lab in 2018 as a postdoc.
"I am thrilled to join the ASBMB MOSAIC cohort. I have looked up to many of these fantastic scientists for years, and I am excited to learn from them," he said. "As part of the ASBMB community I am looking forward to harnessing this network for advice as I prepare to transition to my own independent career."
Josiah Hardesty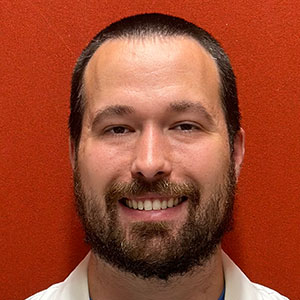 Josiah Hardesty
Josiah Hardesty is a postdoc in the lab of Irina Kirpich at the University of Louisville, where he is studying the mechanisms of impaired liver regeneration in alcohol-associated liver disease and evaluating metabolic treatment strategies. His MOSAIC project is titled "Restoration and preservation of hepatic cardiolipin levels promotes liver regeneration in AH."
Hardesty was born in Hartford, Kentucky. "I was always interested in science but I couldn't really picture a career in science until I experienced basic research in college," he said. Hardesty earned his bachelor's in biology at the University of Kentucky in 2013.
At the University of Louisville, he earned both a master's and a Ph.D. in biochemistry and molecular genetics. His doctoral thesis was on the mechanisms of toxicant-associated steatohepatitis.
During graduate school, Hardesty served as doctoral student president. During his term, he provided grant-writing advice to pre- and postdoctoral students. He also hosted Nobel laureate and fellow Kentuckian Phillip Sharp for a lecture on campus. "This was a momentous occasion for me and other underrepresented students because Dr. Sharp was a symbol of what I and other students from Kentucky could achieve in biomedical sciences no matter our background," he said.
He joined the Kirpich lab as a postdoc in 2018.
"The MOSAIC award will allow me to start my independent research career and train future scientists who are from underrepresented and disadvantaged backgrounds," he said.
Sara J. Codding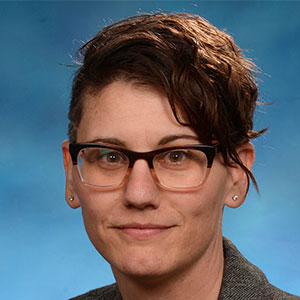 Sara J. Codding
Sara J. Codding is a postdoc in the lab of Matthew Trudeau at the University of Maryland, Baltimore.
A first-generation college graduate from Northern California, Codding earned her bachelor's in chemistry from Cal-Poly Humboldt in 2007 and worked in the pharmaceutical industry for two years after that.
She earned her Ph.D. in biochemistry and biophysics in 2017 at Oregon State University, where she studied the in vitro membrane binding and SNARE effector properties of the calcium-binding protein dysferlin, which is associated with a form of adult-onset muscular dystrophy. During her doctoral studies, Codding was a grad student union representative and a member of the contract-bargaining team.
As a postdoc, Codding now studies the potassium-selective voltage-gated ion channel hERG responsible for ventricular repolarization of the heart. Mutations in hERG cause type 2 long QT syndrome and sudden cardiac death, and off target effects of pharmaceuticals cause acquired long QT syndrome, a common clinical problem. In the Trudeau lab, she's incorporating noncanonical amino acids into hERG channels that act as probes to visualize and reveal the dynamics of channel gating. Using transition metal ion FRET, where noncanonical amino acids serve as FRET donors to dipole-independent transition metal FRET acceptors, she is measuring the absolute distances between domains during channel gating on the angstrom level. She said she hopes that, with use of these measurements as structural constraints for Rosetta modeling, this work will lend insight into ion channel dynamics lost in disease states and theories of hERG drug promiscuity. Her MOSAIC project is titled "Visualizing the divergent conformational dynamics of KCNH channels."
Codding serves as a diversity and inclusion representative for UMB's neuroscience program and on the executive council of the Society of General Physiology. She looks forward to "continuing to promote diversity and inclusion in STEM fields as an early-career scientist and MOSAIC scholar."
As an ASBMB member, Codding intends "to develop a strong scientific community of collaboration and mentorship that will continue throughout my career."
Pearl Magala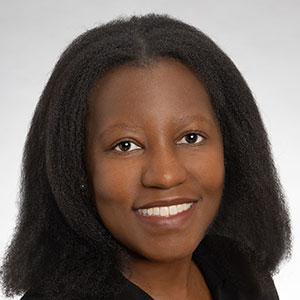 Pearl Magala
Pearl Magala is a scientist at AbbVie in California and will be completing her MOSAIC project at the University of Washington, where she recently was a postdoc.
A native of Uganda, Magala said her interest in science and medicine was sparked at a young age "by seeing the misery of millions of people dying from preventable and treatable diseases … due to lack of access to health care."
She attended Mount Holyoke College in Massachusetts for her undergraduate studies in chemistry. While there, she worked in multiple labs and was determined to "contribute to medicine by understanding the molecular basis of disease and therefore develop effective treatments." She graduated in 2007.
Magala then pursued a Ph.D. in chemistry at Johns Hopkins University in Maryland. For her thesis, she used NMR in studies of the ubiquitin-conjugating enzyme Ube2g2.
She then moved to the lab of Rachel Klevit at the University of Washington, where she used primarily NMR to study the structures and conformational dynamics of bacterial adhesion proteins.
She took a job at AbbVie last year but will return to the Klevit lab for her MOSAIC project, which is titled "Investigating novel methods to combat urinary tract infections."
"I am excited to tap into the career-development opportunities and to expand my professional networks through the ASBMB program for MOSAIC scholars. These opportunities will be invaluable in establishing a strong research program," Magala said.
Long term, she hopes that her research will aid in developing low-cost treatments for bacterial infections, and she plans to mentor students from minoritized groups and low-income communities.
Vivien Ileana Maltez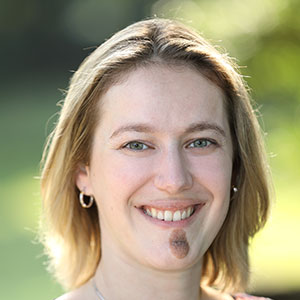 Vivien Ileana Maltez
Vivien Ileana Maltez is a postdoc at the National Institute of Allergy and Infectious Diseases, part of the National Institutes of Health. She's studying the cellular interactions that dictate tumor responsiveness to immunotherapy.
Maltez grew up in the suburb of Glendora in the Los Angeles area. Her parents were teachers in STEM disciplines and engaged her in many creative projects, such as building race cars from mouse traps.
Maltez attended Scripps College, majoring in molecular biology, and then the University of North Carolina at Chapel Hill's Postbaccalaureate Research Education Program. She continued on at UNC, earning her doctorate in microbiology and immunology in 2017. Her thesis was about bacterial pathogenesis and cell death.
Now, as a postdoc at the NIAID, Maltez works with physician–scientist Ronald Germain, who leads the Center for Advanced Tissue Imaging. Maltez was selected for the
Postdoctoral Research Associate Training Program
and has been using imaging to acquire spatial information about the tumor microenvironment. Her MOSAIC project is titled "Multiplex imaging in therapy refractory tumors: understanding the facets of an immunosuppressive environment."
Throughout graduate school and her postdoctoral years, Maltez has been a mentor through the PREP program to underrepresented minority students and has participated in science outreach programs serving K–12 students.
"I am thrilled to be a part of such a talented cohort dedicated to supporting the growth of underrepresented minorities in the biomedical sciences. The diversity within this MOSAIC community, both personal and scientific, provides a uniquely amazing opportunity to interface with the leaders of the future," she said.
Andrew Santiago–Frangos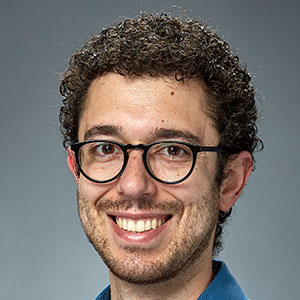 Andrew Santiago–Frangos
Andrew Santiago–Frangos is a postdoc in Blake Wiedenheft's lab at Montana State University, where he studies how bacteria regulate their anti-phage CRISPR adaptive immune systems. He is also interested in repurposing these fundamental insights for scientific and medical applications and has co-invented a novel CRISPR-based diagnostic.
Santiago–Frangos is a Puerto Rican–Cypriot. After graduating from high school in Cyprus, he interned at a biotech in San Diego. He then moved to England to pursue his bachelor's in biochemistry at the University of Leicester. During that time, he interned at GlaxoSmithKline.
After earning his undergraduate degree in 2012, he was lured to Baltimore to pursue his Ph.D. in biology at Johns Hopkins University. His thesis work determined how an intrinsically disordered domain within the ubiquitous bacterial RNA chaperone Hfq regulates protein–RNA interactions.
He also has been a committed mentor to high school and undergraduate students, two of whom recently won Goldwater Scholarships.
"I've already had many supportive interactions with other members of the ASBMB MOSAIC community," he said. "I look forward to the additional mentorship, professional development, and training I will receive … (T)his opportunity will enhance my ability to promote diversity and inclusion in science as a principal investigator."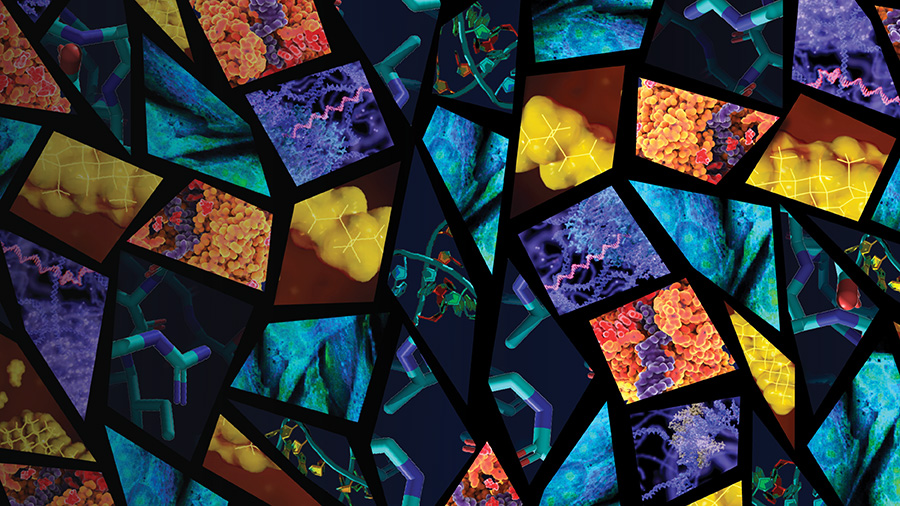 About the ASBMB MOSAIC program
In 2020, the ASBMB received a cooperative agreement with the National Institute of General Medical Sciences to develop and execute a program that will support postdoctoral fellows and new investigators from diverse backgrounds embarking on careers at research-intensive institutions.
Each participant is paired with a coach at a different institution. In addition, each cohort is anchored by a coach, building a community of practice. Importantly, all coaches are trained to discuss and respond appropriately to issues relating to gender, race and culture, including, for example, stereotype threat and microaggressions.
The offers scholars network building opportunities, science communication training and platforms, grant-writing and other skill-building workshops and webinars.
Enjoy reading ASBMB Today?
Become a member to receive the print edition monthly and the digital edition weekly.
Learn more
Get the latest from ASBMB Today
Enter your email address, and we'll send you a weekly email with recent articles, interviews and more.
Latest in People
People highlights or most popular articles