Member News
Stubbe, Beuning named ACS fellows; Okáľová receives UGA scholarship
Stubbe, Beuning named ACS Fellows
The American Chemical Society has announced its 2020 class of fellows. ACS fellows are recognized for outstanding achievements and contributions in science and for their service to the scientific community. This year's inductees include two ASBMB members.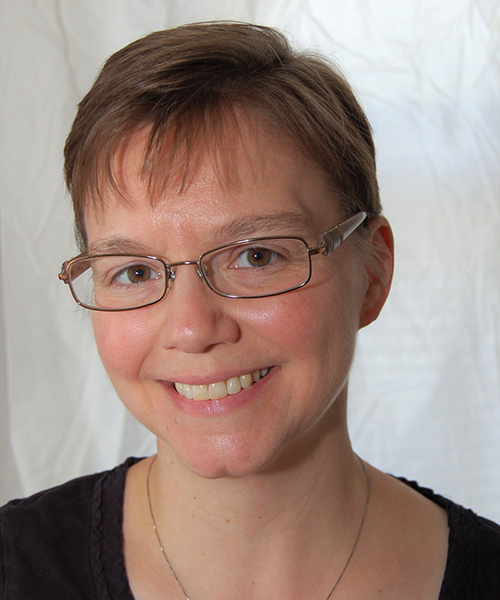 Penny Beuning
Penny J. Beuning, a professor at Northeastern University and recently named chair of that university's department of chemistry and chemical biology, studies the structure–function relationships and catalytic mechanisms of enzymes involved in DNA metabolism and cells' tolerance for DNA damage. Her lab is particularly interested in a family of E. coli DNA polymerases that can synthesize new DNA strands even if there is damage in the template DNA, called the Y family. They also work on prediction of protein functions, and protein engineering, in a longtime collaboration with Northeastern colleague Mary Jo Ondrechen. Beuning is highly involved in undergraduate and graduate education and faculty professional development, and serves on the ACS Committee on Economic and Professional Affairs.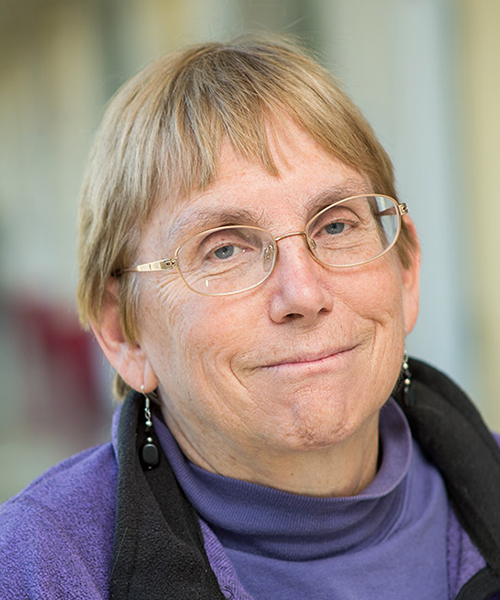 JoAnne Stubbe
JoAnne Stubbe, Novartis professor of chemistry and biology, emerita, at the Massachusetts Institute of Technology, studies enzymatic reaction mechanisms including ribonucleotide reductases that catalyze the conversion of RNA building blocks to DNA building blocks in all organisms. Her studies have established the importance of controlled radical reactions in biology. Stubbe and her many collaborators have uncovered how gemcitabine, a clinically used cancer therapeutic, stoichiometrically inhibits these enzymes and how the natural-product therapeutic bleomycin cleaves DNA via radical mediated mechanisms. Among her many honors, Stubbe was awarded the National Medal of Science in 2009, and earlier this year she received the Priestly Medal, the highest honor that the ACS awards.
Okáľová receives UGA scholarship
Jennifer Okáľová, an undergraduate at the University of Georgia, was recently awarded the UGA College of Pharmacy's Richard A. Bryan Scholarship for High Academic Achievement and Excellence in Research.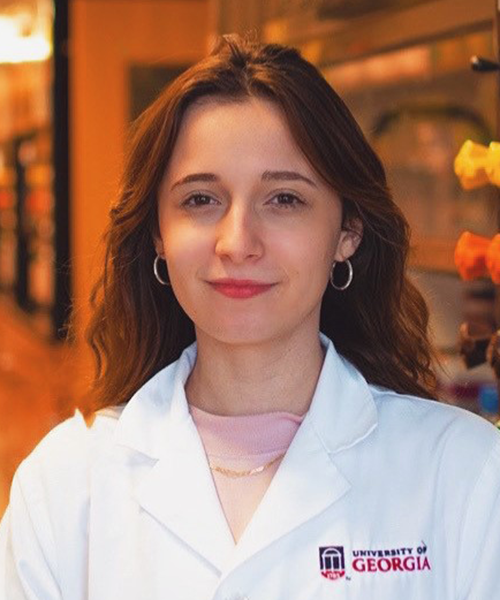 Jennifer Okáľová
Okáľová, who is set to graduate in spring 2021 with a degree in pharmaceutical sciences, has worked for more than two years in Neil Grimsey's lab alongside a graduate student, Jeremy Burton, to develop a fluorescence biosensor platform to assess the spatiotemporal activation of atypical p38 signaling in living cells.
The $1,000 Bryan Scholarship is awarded annually to an undergraduate researcher in the pharmaceutical sciences program. Okáľová also received UGA's Center for Undergraduate Research Opportunites, or CURO, Summer Research Fellowship. She won an Experimental Biology 2020 Travel Award to travel to San Diego, but the in-person conference was canceled due to the COVID-19 outbreak.
"Research is my passion," Okáľová said. "Being both a student and research assistant has shown me that science is more than a career path, it is a lifestyle. I am excited to be applying to graduate programs to start a Ph.D. program in fall 2021 so I can continue my journey."
Join the ASBMB Today mailing list
Sign up to get updates on articles, interviews and events.
Latest in People
People highlights or most popular articles