Member News
Hall named Vallee professor; Beverley receives endowed chair
Hall awarded Vallee visiting professorship
Michael Hall, a professor at the University of Basel's Biozentrum, was appointed as one of three Vallee visiting professors this year.
Michael Hall
Hall studies cell growth and target of rapamycin, or TOR, signaling. He discovered the TOR kinase in yeast in the 1990s and has since been a leader in the field that has grown in describing the kinase's key role in adjusting growth and metabolism in response to nutrient availability. TOR and its mammalian homolog, mTOR, integrate signals about a cell's nutrient reserves and phosphorylate substrates involved in protein synthesis, ribosome production and cell growth. Hall's lab discovered that TOR belongs to two protein complexes termed TORC1 and TORC2, which have different rapamycin sensitivity and, later research showed, signaling activity.
Born in Puerto Rico, Hall grew up in Venezuela and Peru, then moved to the continental U.S. to pursue his studies. He earned his Ph.D. from Harvard University and completed postdoctoral fellowships at the Pasteur Institute in Paris and the University of California, San Francisco. He joined the Biozentrum at the University of Basel in 1987. In 1995, he started the first of three three-year terms as chair of the university's division of biochemistry; he also served for nine nonconsecutive years as the vice director of the Biochentrum.
Hall is a member of the National Academy of Sciences, a recipient of the Breakthrough Prize in Life Sciences, the Gairdner Award for Biomedical Research and the Albert Lasker Award for Basic Medical Research. In addition to his many awards and honors, he serves on the scientific advisory boards of several pharmaceutical companies and the editorial boards of numerous journals.
Vallee visiting professorships are sponsored by the Vallee Foundation, a private funder designed "to promote a collegial community of international scientists" and advance research. Bert and Natalie Vallee, a Harvard professor of medicine and a Lesley College professor of biology, respectively, started the foundation in 1996 to bring visiting scholars to Bert's crystallography lab. Today, Vallee visiting professors receive a $25,000 honorarium and take a one-month sabbatical at a research institution anywhere in the world. Past recipients who belong to the American Socitey for Biochemistry and Molecular Biology include Lewis Cantley, Emmanuelle Charpentier and Elaine Fuchs.
Beverley receives endowed chair
Stephen Beverley, a professor at Washington University School of Medicine and former head of the school's department of molecular microbiology, is now a distinguished professor in that department. The new chair was named for the late Ernest St. John Simms, a WUSM professor who did groundbreaking research in genetics and immunology.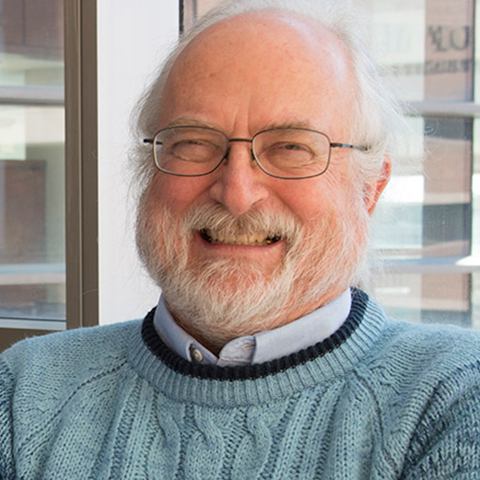 Stephen Beverley
Beverley earned his bachelor's degree at the California Institute of Technology and a doctorate at the University of California, Berkeley. As a postdoc at Stanford, he began to study gene amplification in Leishmania, a protozoan parasite transmitted by sand flies that can attack either the skin or internal organs including the spleen and liver.
When he was an early-career professor at Harvard, Beverley developed genetic tools for studying Leishmania and collaborated on studies of its surface glycoconjugates, important virulence factors and potential vaccine targets. He moved to Washington University in St. Louis to head its department of molecular microbiology in 1997 and served in that capacity until 2018. He also directed the university's Center for Infectious Disease Research.
Beverley co-founded a company, Symbiontics, that aimed to treat lysosomal storage diseases using biotechnological tools borrowed from Leishmania, which make their homes within the lysosome. The company was bought by BioMarin in 2010 and renamed Zystor.
These days Beverley's lab balances research on Leishmania reproduction, biology and genetics with studies of how the parasite interacts with the human immune system. They also have a line of inquiry into how endogenous viruses lead to increased virulence.
A former member of the editorial board of the Journal of Biological Chemistry, Beverley is a member of the National Academy of Science and a fellow of the American Association for the Advancement of Science, American Academy of Microbiology and American Society of Tropical Medicine and Hygiene. He received the Peter Raven Lifetime Achievement Award from the St. Louis Academy of Sciences in 2017.
Join the ASBMB Today mailing list
Sign up to get updates on articles, interviews and events.
Latest in People
People highlights or most popular articles