Member News
Honors for Carroll, Kanipes, Engevik, Lamb
Carroll wins highest faculty honor
Dana Carroll, a distinguished professor of biochemistry in the Spencer Fox Eccles School of Medicine at the University of Utah, received the 2023 Rosenblatt Prize for Excellence for his work in genome editing.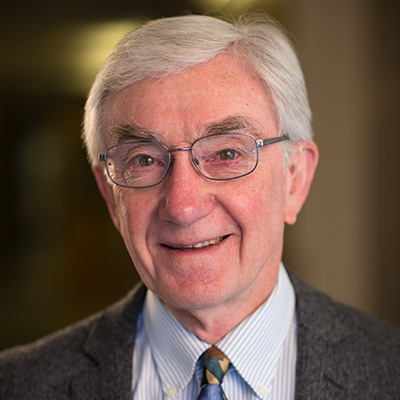 Dana Carroll
Carroll discovered the potential of zinc-finger nucleases as tools for genome editing, laying the groundwork for gene editing platforms such as CRISPR/Cas and transcription activator-like effector nucleases, or TALENs.
"Genome editing has a specific scientific parent, and his name is Dana Carroll," wrote one of the prize nominators.
The university's highest faculty honor, the $50,000 Rosenblatt Prize is presented annually for teaching, research and administrative contributions. Founded in 1983, the prize honors Nathan and Tillie Rosenblatt, immigrants to Utah who became civic leaders and philanthropists.
During his 48 years on campus, Carroll has served as a researcher, educator, mentor and leader. He helped create clinical and agricultural applications for genome editing. He was biochemistry department chair from 1998 to 2009 and served on 26 university-wide committees, 50 committees in the School of Medicine and 20 National Institutes of Health study sections.
Carroll has played a role in public debates on the ethics of gene editing, notably as a member of the global commission behind the 2020 report "Heritable Human Genome Editing" from the U.S. National Academies of Science and Medicine and the U.K. Royal Society.
Carroll is a fellow of the American Association of the Advancement of Science and of the American Academy of Arts and Sciences and a member of the National Academy of Sciences. He received the Sober Lectureship from the American Society for Biochemistry and Molecular Biology in 2014 and the Novitski Prize from the Genetics Society of America in 2012.
Kanipes receives lifetime achievement award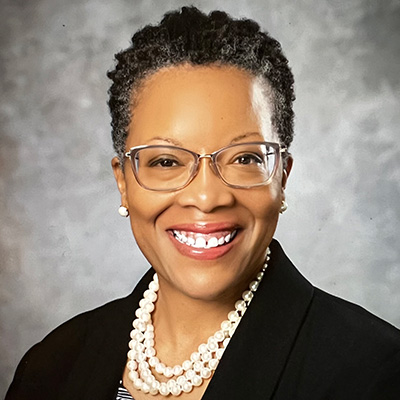 Margaret Kanipes
The University of North Carolina Association of Student Governments has named Margaret Kanipes as a recipient of the William C. Friday Lifetime Achievement Award. This award honors a public figure who has demonstrated a lifetime of exemplary service to UNC students. A press release announcing the award stated that Kanipes showcases a "focus on providing students with the necessary resources and opportunities to excel academically, personally and professionally."
Kanipes is a professor and dean of the Honors College at North Carolina Agricultural and Technical State University. Her research focuses on science, technology, engineering and mathematics education and STEM leadership. Her previous work was in food-borne pathogen detection. She is particularly interested in advancing Black women in STEM and at historically Black colleges and universities.
Kanipes has won many scientific and teaching awards including the Technology Merit Teaching Award, Department of Chemistry Teaching Excellence Award and the Young Investigator of the Year Award from A&T. She is a member of the American Society for Biochemistry and Molecular Biology Education and Professional Development Committee and was named an ASBMB education fellow in 2016.
In the press release, Kanipes stated, "I will cherish this award and continue to work tirelessly to advance the ideals it represents: to support and empower our students to achieve their full potential."
Engevik wins ASIP award
The American Society for Investigative Pathology named Mindy Engevik as recipient of the 2024 Cotran Early Investigator Award. The award goes to early-career scientists who are doing research that deepens knowledge of human disease.
Mindy Engevik
Engevik, an assistant professor in the regenerative medicine and cell biology department at the Medical University of South Carolina, studies how commensal microbes may benefit the mucus layer and host health, and how pathogens use the mucus layer to produce infection. One focus of her lab is Clostridium difficile, a pathogen common in U.S. hospitals. Looking ahead, she aims to characterize the microbe–microbe signaling networks that play a role in C. difficile infection. She has authored 60 scientific studies.
Over her career, Engevik's honors have included the ASIP's Dani and Erik Zander Junior Faculty Scholar Award in 2021 and George K. Michalopoulos Junior Faculty Scholar Award in 2020. She also won the Histochemical Society's Early Career Investigator Award in 2022 and the 2021 Young Investigator Award from the Crohn's and Colitis Foundation.
Engevik will receive the Cotran Award in April 2024 at the ASIP's annual meeting in Baltimore. The award honors the memory of Ramzi Cotran, a pioneer in experimental pathology.
Humanitarian honor for Lamb
The University of Kentucky selected Jessica Lamb to receive a 2023 Algernon Sydney Sullivan Award. According to the UKY website, this humanitarian award goes to individuals who embody a "spirit of love for and helpfulness to other men and women."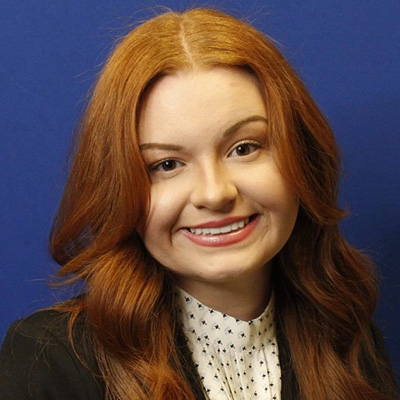 Jessica Lamb
Lamb graduated summa cum laude from UKY in May 2023, with a BS in agricultural and medical biotechnology, and is now a first-year medical student at the University College of Medicine. She was an American Society for Biochemistry and Molecular Biology student chapter member, and she participated in the two-year UKY Appalachian Career Training in Oncology program, during which she performed cancer research, conducted clinical observations and provided cancer education and outreach to the local community. In addition to many other scholarships and awards, she received an ASBMB Student Chapter Travel Award in 2022.
Lamb conducted undergraduate research with Ramon Sun, then a UKY assistant professor of neuroscience, studying the role of glycogen metabolism in lung adenocarcinoma tumor progression. She continues to work John Villano, a professor and director of clinical neuro-oncology, investigating long-term adverse effects of immunotherapy, and she recently began a research project with Neil Toupin, a UKY assistant professor of neurology, identifying biomarkers for spinal muscular atrophy severity and progression, in response to treatment.
"I swore to myself that I would do whatever it took, learn as much as I could, and eventually I would advocate for others in a way that I wish someone had for me," Lamb said in a press release about the Sullivan award.
Enjoy reading ASBMB Today?
Become a member to receive the print edition monthly and the digital edition weekly.
Learn more
Get the latest from ASBMB Today
Enter your email address, and we'll send you a weekly email with recent articles, interviews and more.
Latest in People
People highlights or most popular articles