Member News
AAAS inducts new members
The American Academy of Arts and Sciences has announced its 2022 inductees. The organization, founded in 1780, honors members who work in science, education, the arts and global affairs. Its members also meet to tackle problems such as accelerating climate action, improving the relationship between science and the public, and strengthening international research partnerships. Three of this year's inductees are members of the American Society for Biochemistry and Molecular Biology: Mariano Garcia–Blanco, Rachel Klevit and Aviv Regev.
Mariano Garcia–Blanco
Mariano Garcia–Blanco is a professor and distinguished chair in biochemistry and molecular biology at the University of Texas Medical Branch at Galveston and an adjunct professor at the Duke–National University of Singapore Medical School. His lab is known for its research on RNA-binding proteins in infection and immunity. They have identified numerous RNA-binding proteins that affect the replication of flaviviruses such as dengue, yellow fever and Zika. They also have studied the role of RNA helicase DDX39B in alternative splicing of the interleukin 7 receptor, which affects some autoimmune disorders such as multiple sclerosis.
Garcia–Blanco earned his MD and Ph.D. at Yale University and was a postdoctoral researcher at the Massachusetts Institute of Technology. He has founded five companies and is a member of the Association of American Physicians and a fellow of the American Association for the Advancement of Science and the American Academy of Microbiology.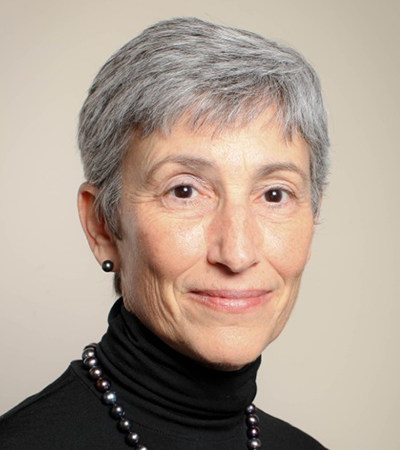 Rachel Kelvit
Rachel Klevit is a professor of biochemistry, with secondary appointments in pharmacology and chemistry, at the University of Washington. Her lab uses structural biology techniques including nuclear magnetic resonance and hydrogen-deuterium exchange mass spectrometry to characterize proteins involved in ubiquitylation and protein chaperone activity. They are interested in the E3 ligase domain of the protein BRCA1, mutations in which can predispose carriers to breast cancer, and the protein BARD1, which functions in tandem with BRCA1. They also study small heat shock proteins, with particular interest in disordered or "fuzzy" binding.
Klevit earned her D.Phil. on a Rhodes scholarship at Oxford University and was a postdoc at Duke University. Among her awards are the ASBMB's Fritz Lippmann Award and the Protein Society's Dorothy Crowfoot Hodgkin award; last year, she was elected to the National Academy of Sciences.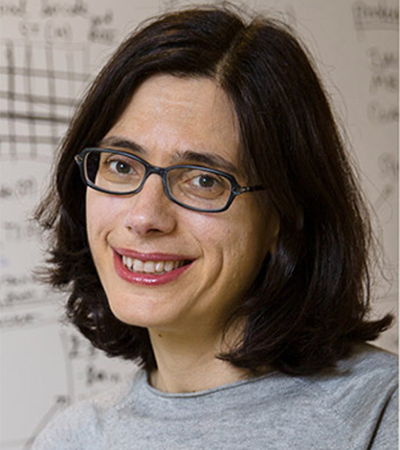 Aviv Regev
Aviv Regev is an executive vice president and head of Genentech Research and Early Development. Regev, a computational biologist, is known for her contributions to single-cell genomics. Her lab leads several major systems biology projects and has developed new experimental and computational methods for massively parallel RNA sequencing to understand cellular regulatory networks. She co-leads the Human Cell Atlas initiative with Sarah Teichmann.
Regev earned her Ph.D. at Tel Aviv University and was an independent Bauer fellow at Harvard University. Before transitioning to Genentech, she was a Howard Hughes Medical Institute investigator, a professor of biology at the Massachusetts Institute of Technology and a core member of the Broad Institute of MIT and Harvard. Among her many honors are the ASBMB's Earl and Thressa Stadtman award, the FASEB Excellence in Science Award and membership in both the National Academy of Sciences and the National Academy of Medicine.
Enjoy reading ASBMB Today?
Become a member to receive the print edition monthly and the digital edition weekly.
Learn more
Get the latest from ASBMB Today
Enter your email address, and we'll send you a weekly email with recent articles, interviews and more.
Latest in People
People highlights or most popular articles