Member News
Dinosaur named for Kopchick; named chair for Schiffer
Dinosaur named for Kopchick
John Kopchick, a molecular biologist at Ohio University, didn't become a philanthropist in order to get a dinosaur named after himself. In fact, when he learned it was happening, he told the colleague who gave him the news to "get out of here."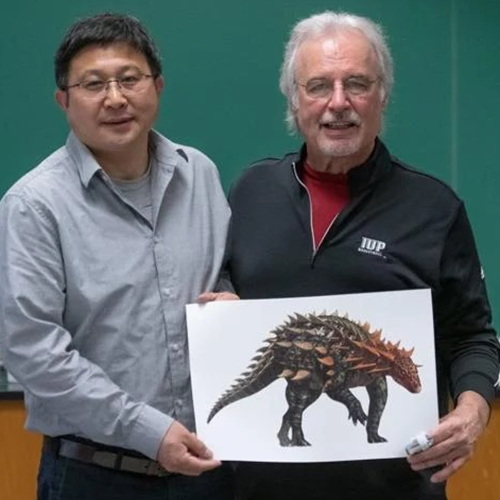 Shundong Bi and John Kopchick hold a picture of the new species of dinosaur, Yuxisaurus kopchicki.
After Indiana University of Pennsylvania and Yunnan University professor Shundong Bi, a paleontologist who focuses on the early evolution of mammals, discovered a new species of armored dinosaur, he dubbed it Yuxisaurus kopchicki. Bi was motivated by a $23 million donation Kopchick made to Indiana University of Pennsylvania in 2018 to support construction of a new math and science center and student research.
Bi also is known for discovering the first fossil of a dinosaur brooding a nest of fossilized eggs, a find he and colleagues reported in 2019.
The honor is "one of the most remarkable and certainly unusual recognitions I've ever received," Kopchick said in an interview with the Indiana Gazette, the IUP newspaper. "I am very proud and humbled to have a dinosaur with my name … wow!"
Kopchick earned his bachelor's and master's degrees from Indiana University in Pennsylvania and made his millions in biotechnology. After earning a Ph.D. in virology from the University of Texas Graduate School of Biomedical Sciences in Houston, he spent several years in industrial research at the Roche Institute of Molecular Biology and the Merck Institute of Therapeutic Research. He studied growth hormone and continued that line of research when he accepted an endowed professorship and became a principal investigator in the Ohio University Edison Biotechnology Institute, focusing his studies on growth, diabetes and obesity. Eventually, his lab identified a growth hormone receptor antagonist that was used to develop the drug Somavert, which is used worldwide to treat patients with acromegaly, an endocrine disorder caused by excess growth hormone secretion.
In the Indiana Gazette interview, Bi and Kopchick expressed great mutual respect and interest in working together on Jurassic growth hormones.
Named chair for Schiffer at UMass
Celia A. Schiffer, a professor and chair of the biochemistry and molecular biotechnology department and director of the institute for drug resistance at the University of Massachusetts Chan Medical Center, has been appointed the Arthur & Helen Koskinas Professor of Biochemistry & Molecular Biotechnology.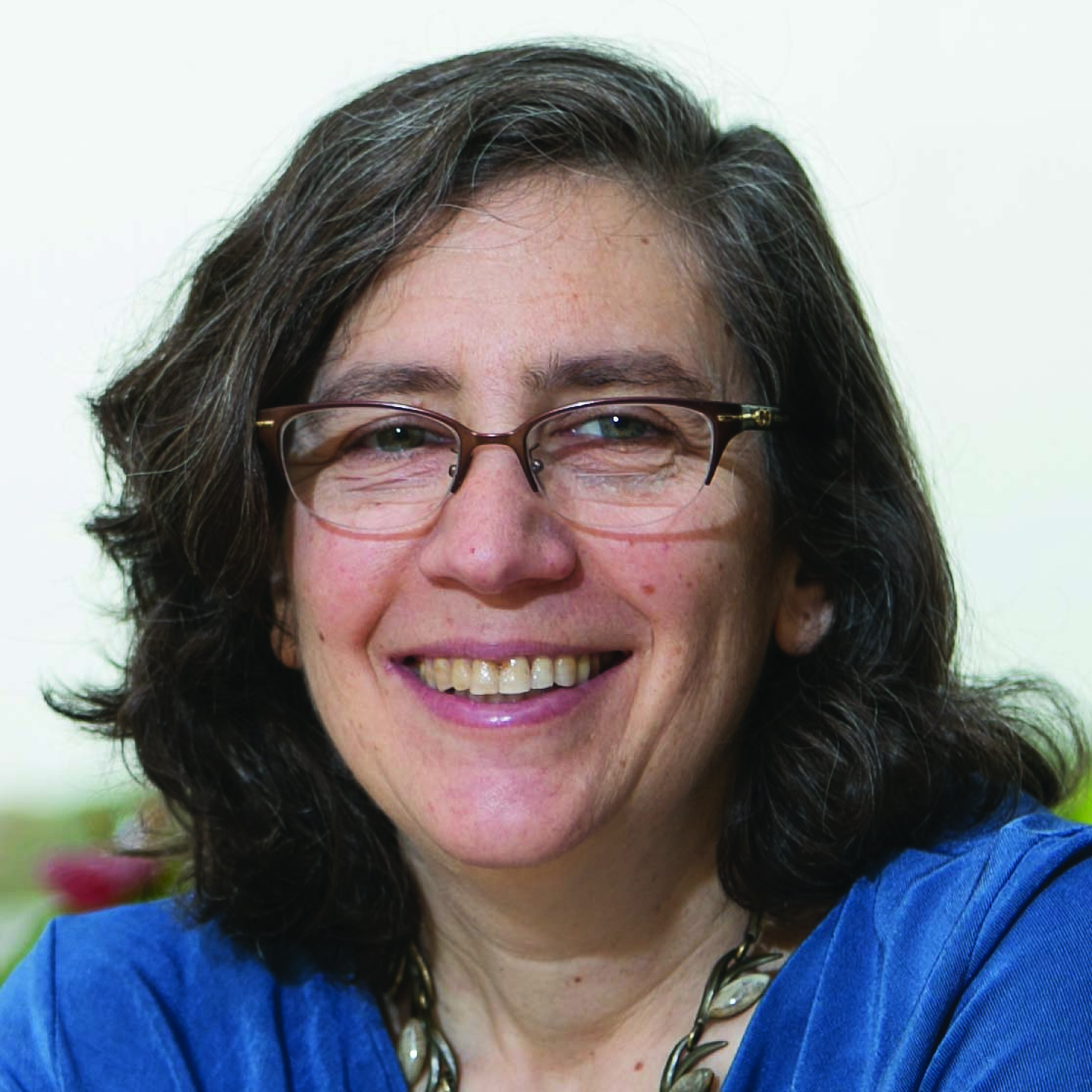 Celia Schiffer
Schiffer's research focuses on the molecular bases of resistance, studying how mutations in drug target enzymes allow them to continue to bind their endogenous substrates but avoid binding inhibitors. This perspective on enzyme-ligand binding and defining what she calls the "substrate envelope" allows her lab and others to design robust antivirals that are less apt to be susceptible to resistance. She received the William Rose Award from ASBMB in 2020 and is a fellow of the American Academy of Microbiology. You can read more about her work here.
This endowed chair is one of two named for the late attorney Arthur Koskinas, who was a board member at the University of Massachusetts Memorial Foundation before his death in 2003, and his widow Helen Koskinas, who also has served as a University of Massachusetts Memorial Foundation board member in addition to extensive charitable work.
Enjoy reading ASBMB Today?
Become a member to receive the print edition monthly and the digital edition weekly.
Learn more
Get the latest from ASBMB Today
Enter your email address, and we'll send you a weekly email with recent articles, interviews and more.
Latest in People
People highlights or most popular articles