Member News
Johnson and Shea win awards; Wolberger named chair
Johnson selected as Azrieli Global Scholar
Elizabeth L. Johnson, an assistant professor at Cornell University's division of nutritional sciences, is one of 19 Azrieli Global Scholars chosen for the 2021 class by the Canadian research organization CIFAR.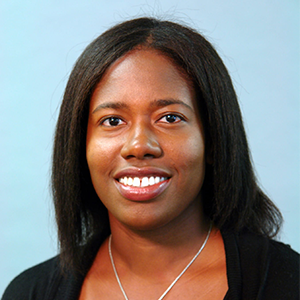 Johnson
Johnson, a molecular biologist by training, studies the role of the microbiome in infant nutrition. Her lab focuses on how bioactive lipids from human milk influence microbial metabolism, and how microbial metabolites in turn affect an infant's health.
She earned her Ph.D. in molecular biology at Princeton University studying cell cycle transcriptomics, and conducted postdoctoral research in the lab of Ruth Ley, who is now at the Max Planck Institute for Developmental Biology, before starting her own lab at Cornell in 2018.
CIFAR is a charity based in Canada that supports international scholars in themed research areas such as Humans & the Microbiome, or Fungal Kingdom Threats & Opportunities. (The organization was originally named the Canadian Institute for Advanced Research.) Recipients of its Azrieli grant are matched with a research mentor, receive $100,000 Canadian in research funding, and join a CIFAR research program for two years.
"Beyond ecstatic to join this inspiring group of scholars," Johnson tweeted when the award was announced in May. "Shoutout to my family who tirelessly listened to me talk microbiome and human milk during one of the most insane periods of my life."
Shea wins teaching award
Madeline Shea, a professor of biochemistry at the University of Iowa, was one of four faculty members to receive her institution's 2020 President and Provost Award for Teaching Excellence.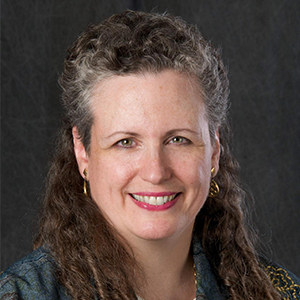 Shea
Shea uses biophysical methods to study calcium-dependent structural changes to calmodulin and the mechanisms by which calmodulin binds to and regulates other proteins, such as ion channels and kinases, and regulates cell signaling.
In addition, she is a committed educator who has developed new courses for graduate and undergraduate students, mentored numerous student researchers and founded the university's FUTURE in Biomedicine program, which enables faculty and undergraduates from primarily undergraduate colleges in Iowa to gain research experience in the institution's laboratories. (The full name of the program is Fostering Undergraduate Talent — Uniting Research and Education.)
Shea earned her Ph.D. at Johns Hopkins University and conducted postdoctoral research there before joining the University of Iowa's biochemistry department in 1989.
Her prior awards include the Iowa Center for Research by Undergraduates' Distinguished Mentor Award, the Biophysical Society's Emily M. Gray Award for contributions to education, and the Carver College of Medicine Collegiate Teaching Award.
Wolberger to chair biophysics department
Cynthia Wolberger, a professor at the Johns Hopkins University School of Medicine, is the new director of the school's biophysics and biophysical chemistry department.
Wolberger
Wolberger, a structural biologist, studies the intersections between post-translational histone modifications and transcription regulation. Her team uses structural methods to investigate ubiquitination on the nucleosome protein histone H2B, which is modified by a single ubiquitin in response to DNA damage and during transcription. They also study enzymes involved in converting histone modification to transcription activity, focusing on the SAGA complex, which deubiquitinates H2B and acetylates another histone to activate transcription.
Wolberger is a fellow of the American Association for the Advancement of Science and the Biophysical Society and an elected member of the National Academy of Sciences. She has received, among other honors, the Protein Society's 2018 Dorothy Crowfoot Hodgkin award for "exceptional contributions in protein science which profoundly influence our understanding of biology."
She earned her Ph.D. at Harvard University and did postdoctoral research at the University of California, San Francisco, and the Johns Hopkins University School of Medicine.
Enjoy reading ASBMB Today?
Become a member to receive the print edition monthly and the digital edition weekly.
Learn more
Get the latest from ASBMB Today
Enter your email address, and we'll send you a weekly email with recent articles, interviews and more.
Latest in People
People highlights or most popular articles