Member News
Member update: June/July 2019
Ravid named Mass. academy president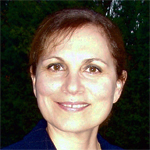 Katya Ravid
Boston University professor Katya Ravid has been named a fellow and president of the Massachusetts Academy of Sciences.
The nonprofit academy seeks to promote scientific literacy and awareness and provides a platform for research networking across the commonwealth of Massachusetts.
Ravid is a professor of medicine and biochemistry at the Boston University School of Medicine, a professor of biology and health sciences at Boston University and a Fulbright research scholar.
Her research explores platelet production and function as well as the roles of purine receptors in platelet and vascular biology in health and pathology.
Ravid founded the Evans Center for Interdisciplinary Biomedical Research and is founding director of the Boston University interdisciplinary biomedical research office.
She began her three-year term as president of the academy in 2018.
Gierasch wins Merrifield Award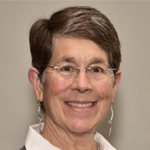 Lila Gierasch
Lila Gierasch, editor-in-chief of the Journal of Biological Chemistry, has received the 2019 Merrifield Award from the American Peptide Society.
Named in honor of Nobel laureate R. Bruce Merrifield and his wife, Libby, the award recognizes outstanding lifetime achievement in peptide science.
Gierasch is a distinguished professor of chemistry and biochemistry and molecular biology at the University of Massachusetts Amherst. Her research focuses on protein folding, structure and function, with an emphasis on how proteins fold in vivo. The American Chemical Society previously recognized Geirasch for her contributions to peptide science with the Ralph F. Hirschmann Award. She received the 2014 Mildred Cohn Award in Biological Chemistry from the ASBMB.
Gierasch received the Merrifield Award and gave a lecture at the 26th American Peptide Symposium in June; the award includes a $25,000 honorarium.
Strahl, Dohlman honored as mentors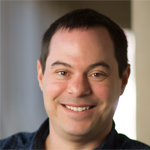 Brian Strahl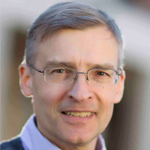 Henrik Dohlman
Brian Strahl and Henrik Dohlman were among 10 faculty members at the University of North Carolina at Chapel Hill to receive Excellence in Basic Science Mentoring Awards earlier this year.
Established by the university's office of graduate education, the awards recognize outstanding faculty members affiliated with the biological and biomedical sciences program who demonstrate excellence in mentoring graduate students.
Strahl is a professor and vice chair of the department of biochemistry and biophysics and an Oliver Smithies investigator. His research focuses on histone proteins.
Strahl also serves as faculty director of UNC's high-throughput peptide synthesis and array facility.
Dohlman is the Sanford Steelman distinguished professor and chair of the department of pharmacology. His research is centered on G proteins and G–protein–coupled receptors. Dohlman is an associate editor for the Journal of Biological Chemistry.
The two were recognized at a ceremony in January.
LaRiviere named associate dean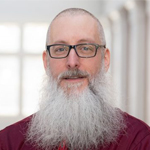 Fred LaRiviere
Washington and Lee University associate professor of chemistry and biochemistry Fred LaRiviere was appointed associate dean of the college in February.
In this new role, LaRiviere focuses on academic performance and support as well as improving faculty development programs and strategic priorities.
LaRiviere joined the faculty at Washington and Lee in 2006 after holding postdoctoral research and teaching positions at Brandeis University and Colby College.
His research explores RNA biochemistry, focusing on understanding the fundamental aspects of ribosome metabolism in eukaryotes.
He has supervised more than 35 student–researchers during his tenure at Washington and Lee and has received numerous grants and fellowships for his research.
Eight members named microbiology fellows
| | | | |
| --- | --- | --- | --- |
| | | | |
| James Bang | Isabelle Coppens | John Gerlt | Ekaterina Heldwein |
| | | | |
| Robert Kranz | Sue Lin-Chao | Dominique Missiakas | Charles Rock |
Eight members of the American Society for Biochemistry and Molecular Biology are among the 109 newly elected fellows of the American Academy of Microbiology.
An honorific leadership group within the American Society for Microbiology, the academy elects new fellows every year on the basis of scientific achievement in the field of microbiology.
The newly elected fellows join more than 2,400 scientists who have demonstrated scientific excellence, originality and leadership in microbiology research, teaching, public health, industry and government service. Congratulations to the following ASBMB members.
In memoriam: Jerard Hurwitz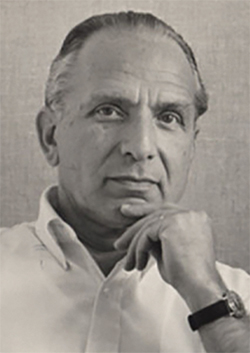 Jerard HurwitzAmerican biochemist Jerard Hurwitz died in January at the age of 90.
Highly regarded for his work on the biosynthesis of DNA and RNA, Hurwitz was one of the discoverers of RNA polymerase, an enzyme that transcribes DNA into messenger RNA. His work on RNA polymerase led to a general understanding of how the genome is replicated in dividing cells and paved the way for future breakthroughs in genetic engineering.
After receiving his Ph.D. in biochemistry from Case Western Reserve University, Hurwitz joined the microbiology department at Washington University in St. Louis in 1956. There he began his work on RNA polymerase.
Hurwitz joined the faculty at New York University in 1958 as a professor of microbiology. In 1965, he moved to the Albert Einstein College of Medicine, where he was a professor and chair of the department of developmental biology and cancer.
In 1984, Hurwitz joined the Memorial Sloan Kettering Cancer Center as chair of the molecular biology program. He served as MSK's vice chair from 1991 to 2003.
Hurwitz was elected to the National Academy of Sciences in 1974 and received numerous awards for his research throughout his career, including the Eli Lilly Award in Biochemistry in 1962 and a Guggenheim Fellowship in 1968.
Send us your news
Have you recently been promoted or honored? Do you have good news to share with your fellow ASBMB members? Email it to us and don't forget to include a photo!
Join the ASBMB Today mailing list
Sign up to get updates on articles, interviews and events.
Latest in People
People highlights or most popular articles