Member News
ASM names academy fellows
The American Society for Microbiology has announced its 2022 class of Fellows of the American Academy of Microbiology, an honorific organization of the society's most prominent members.
American Academy of Microbiology fellows are recognized for their outstanding contributions to microbiology. The academy acts as a think tank within the American Society for Microbiology. Five of the new fellows are also members of the American Society for Biochemistry and Molecular Biology: Carol Carter, Rebecca Dutch, Steven Hahn, Yoshizumi Ishino and Margaret Phillips.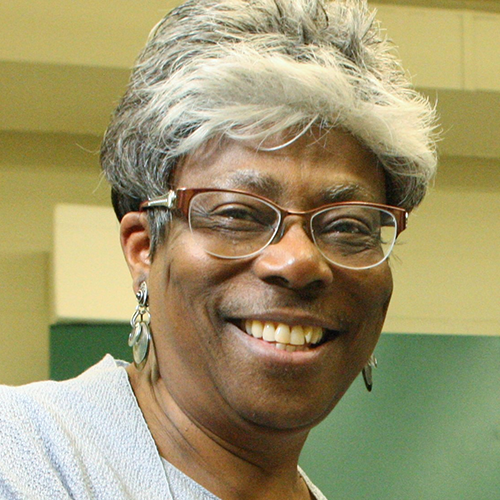 Carol Carter
Carol Carter is a professor at Stony Brook University Renaissance School of Medicine in the department of microbiology and immunology, with a secondary appointment in physiology and biophysics. Her lab studies virus–host interactions in the HIV replication cycle.
Before joining the faculty at Stony Brook, Carter earned her Ph.D. at Yale University and was a postdoc at the Roche Institute of Molecular Biology, a corporate research institute in New Jersey that at the time had a large postdoctoral training program. She studied reoviruses initially, but transitioned into studying retroviruses during the HIV epidemic in the 1990s. She became interested in host–pathogen interactions as a druggable target: Although viruses rapidly acquire resistance to antiretrovirals, host proteins are much more stable. In addition to studying viral replication, her lab has worked with collaborators to identify small molecules that can inhibit the assembly, trafficking and release of viruses. Read more about her work here.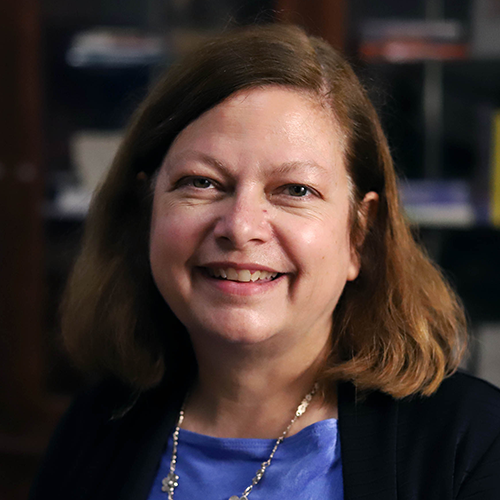 Rebecca Dutch
Rebecca Dutch is a professor of molecular and cellular biochemistry at the University of Kentucky College of Medicine, where she also serves as vice dean for research. Her research focuses on the synthesis, folding and proteolytic processing of glycoproteins from membrane-enveloped viruses as well as molecular details of replication, assembly and spread. The lab works on proteins from paramyxoviruses such as Hendra and Nipah viruses that are required for fusion between the viral envelope and the cell membrane, along with studying several other viruses.
Dutch earned her Ph.D. in biochemistry at Stanford University and was a postdoc at Stanford and later at Northwestern University, where she studied membrane fusion by paramyxoviruses. She has been a faculty member at the University of Kentucky since 2000.
Steven Hahn
Steven Hahn is a professor in the basic sciences division at the Fred Hutchinson Cancer Center in Seattle. His lab studies eukaryotic transcription mechanisms in yeast: Over the years they have investigated transcriptional activators, the binding patterns of various transcription factors, and the structural biology of large transcription machines, particularly RNA polymerase II and related multiprotein complexes.
Hahn earned his Ph.D. in biochemistry at Brandeis University and was a postdoc at the Massachusetts Institute of Technology before joining the faculty at Fred Hutch. He is a former Howard Hughes Medical Institute investigator.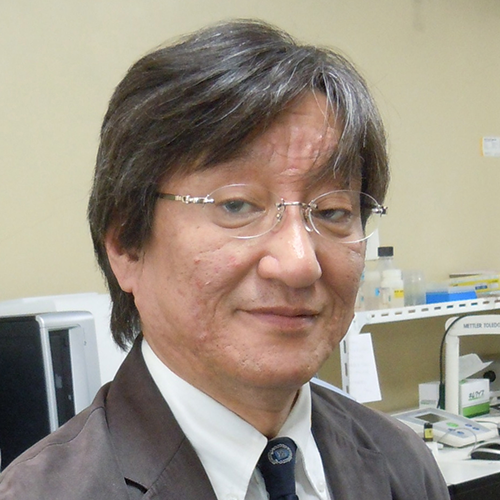 Yoshizumi Ishino
Yoshizumi Ishino is a professor at Kyushu University's department of bioscience and biotechnology. From 2014 to 2019, he held a secondary appointment at the NASA Astrobiology Institute, which is based at the University of Illinois Urbana–Champaign. His research focuses on DNA replication and repair in archaea, and application of metagenomics, to develop new technologies for genetic engineering. In 1987, he was the first researcher to find the clustered repeat DNA sequences with regularly interspaced repeats, or CRISPR, in E. coli.
Ishino earned his Ph.D. at Osaka University's Research Institute for Microbial Diseases and was a postdoctoral researcher at Yale University, studying translation enzymes. He began his independent career at the biotechnology research laboratories of the Bioproducts Development Center of Takara Shuzo, a commercial research and development institute. He later joined the Biomolecular Engineering Research Institute. He joined the faculty at Kyushu University in 2002 as a professor of protein chemistry and engineering.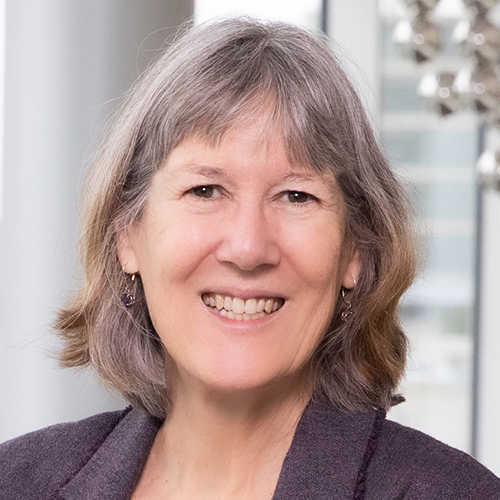 Margaret Phillips
Margaret Phillips is the chair of the biochemistry department at the University of Texas Southwestern Medical Center. She studies pyrimidine biosynthesis in malaria and other protozoan pathogens, and her lab has developed potent and selective inhibitors of malaria metabolic enzymes that reached clinical stages as potential treatments for malaria infection.
Phillips earned her Ph.D. in pharmaceutical chemistry at the University of California, San Francisco, and pursued a postdoc there in the department of biochemistry. She has been a member of the UT Southwestern faculty since 1992 and is a member of the National Academy of Sciences and a fellow of the ASBMB.
Enjoy reading ASBMB Today?
Become a member to receive the print edition monthly and the digital edition weekly.
Learn more
Get the latest from ASBMB Today
Enter your email address, and we'll send you a weekly email with recent articles, interviews and more.
Latest in People
People highlights or most popular articles