Member News
Tse–Dinh named to Florida academy; Llinás named distinguished professor
Tse–Dinh named to Florida academy
Yuk-Ching Tse–Dinh, a biochemistry professor and director of the Biomolecular Sciences Institute at Florida International University, has been named a member of the Academy of Science, Engineering and Medicine of Florida.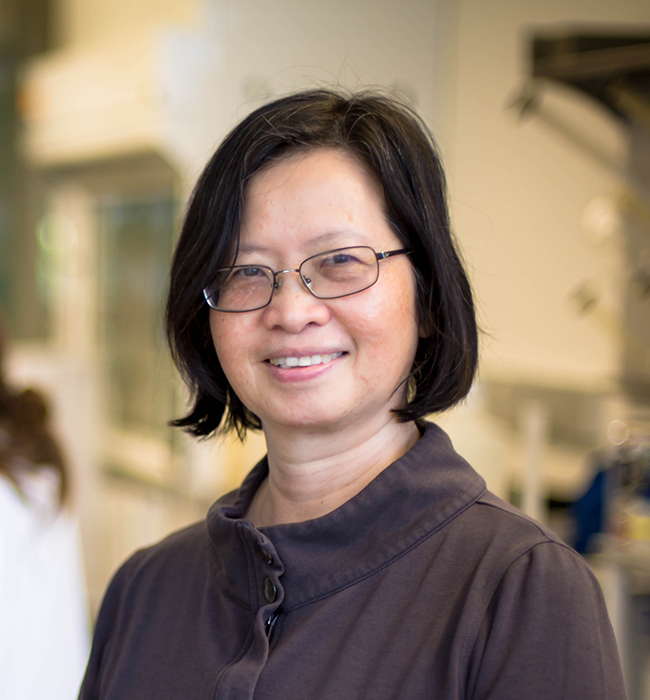 Yuk-Ching Tse–Dinh
Tse–Dinh studies the enzymatic mechanism and activities of DNA topoisomerases, which control the coiling or relaxation of DNA during replication or transcription. As a graduate student she identified the covalent bond between bacterial topoisomerases and their DNA target. Later on, she identified the transcriptional control mechanism for excess negative DNA supercoiling to increase the level of topoisomerase I in E. coli, and she has studied how topoisomerase I in E. coli and mycobacteria suppress R loops in transcription elongation under stress. More recently, her lab has worked on topoisomerases as a potential antimicrobial target.
After earning her Ph.D. in biological chemistry at Harvard University, Tse–Dinh became a principal investigator in the central research and development arm of the chemical company DuPont, where she spent six years before returning to academia. After 24 years at New York Medical College, she moved to Florida International University in 2012 as the founding director of its Biomolecular Sciences Institute. She has served on the editorial board of the Journal of Biological Chemistry.
The Academy of Science, Engineering and Medicine of Florida was founded in 2018 by faculty at the University of Central Florida. Its membership is open to all members of the National Academies of Science, Engineering and Medicine who live and work in Florida, and to other accomplished scientists, doctors and engineers in the state by member nomination.
Llinás named distinguished professor
Manuel Llinás, a professor of biochemistry and molecular biology and of chemistry at the Pennsylvania State University, has been named a distinguished professor in recognition of his exceptional record of teaching, research and service to the university community and beyond.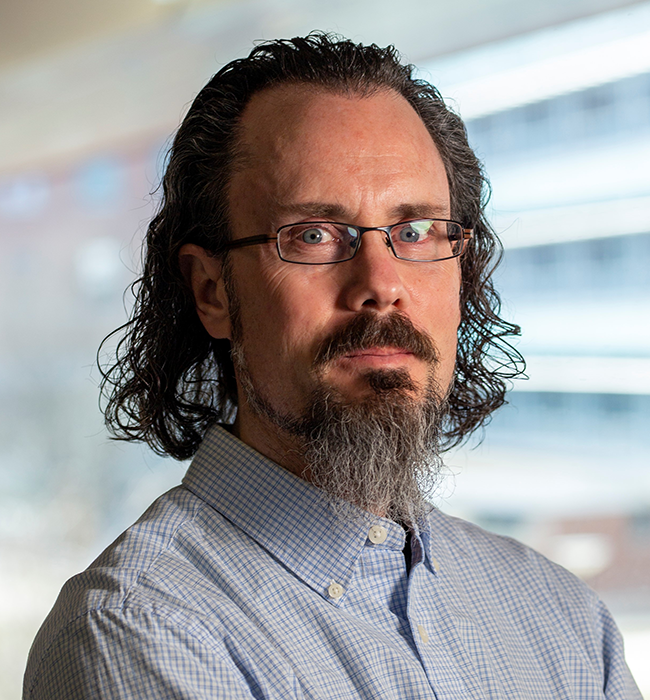 Manuel Llinás
Llinás studies Plasmodium falciparum, the deadliest of several Plasmodium species that cause human malaria. The parasite's life cycle is marked by a number of major developmental changes that make it difficult to target with drugs or vaccines; most will miss some fraction of the parasites that are present. Llinás and his team have used whole-genome approaches such as transcriptomics and chromatin immunoprecipitation to understand the regulation of gene expression at these various stages of parasitic infection. The lab is particularly interested in a switch committing an asexual life stage to develop into sexual gametocytes, which are required for mosquito transmission. In addition, they are exploring the roles of genes unique to P. falciparum and are using metabolomics to define novel aspects of parasite biochemistry in order to identify new candidate drug targets and metabolic vulnerabilities.
Llinás earned his Ph.D. in Susan Marqusee's lab at the University of California, Berkeley, using biophysical techniques to study folding and misfolding of proteins including lysozyme and the prion protein. He conducted postdoctoral research at the University of California, San Francisco, with Joseph DeRisi, where he began to explore gene expression in malaria parasites. He started his faculty career at Princeton University in 2005 and joined the Penn State faculty in 2013. A year ago, Llinás received the 2021 Penn State Faculty Scholar Medal for Outstanding Achievement.
Enjoy reading ASBMB Today?
Become a member to receive the print edition monthly and the digital edition weekly.
Learn more
Get the latest from ASBMB Today
Enter your email address, and we'll send you a weekly email with recent articles, interviews and more.
Latest in People
People highlights or most popular articles