Member News
Boal wins SBIC award; Watterson named fellow of inventors academy
Boal wins Society for Biological Inorganic Chemistry award
Amie Boal, a professor at the Pennsylvania State University Eberly College of Science, has won the 2022 Early Career Award from the Society for Biological Inorganic Chemistry. She is the third woman to receive this award in its 16-year history.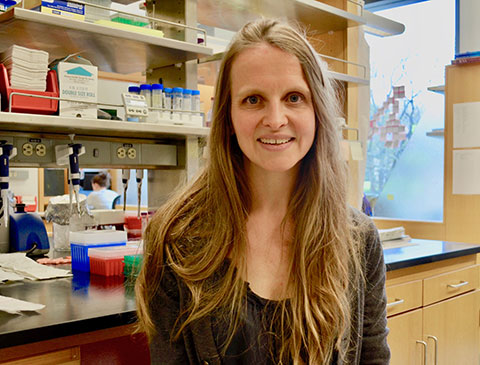 Amie Boal is a professor of chemistry and of biochemistry and molecular biology at Penn State University.
Boal and her research group study the structural differences among members of large metalloenzyme superfamilies with similar features but diverse reactions or cofactors. The team seeks to pinpoint key structural characteristics, reprogram enzymes for new functions, and learn more about the adaptive advantages of their metallocofactors or assembly pathways.
Before joining the Penn State faculty a decade ago, Boal did postdoctoral studies at Northwestern University. She earned her Ph.D. at the California Institute of Technology.
Boal's prior honors include Penn State's 2020 C.I. Noll Award for Excellence in Teaching and a 2018 Camille Dreyfus Teacher–Scholar Award. She received a National Institutes of Health Maximizing Investigators' Research Award for Early Stage Investigators in 2016, was a Searle Scholar in 2014 and won a Pathway to Independence Award from the NIH in 2012.
The SBIC Early Career Award includes a $2,000 prize. Boal will present her award lecture at the biennial International Conference on Biological Inorganic Chemistry in July in Adelaide, Australia.
Inventors academy makes Watterson a fellow
Daniel Martin Watterson, a professor at Northwestern University, has 39 patents to his name. Thus, it's no surprise he was tapped as a 2022 fellow of the National Academy of Inventors.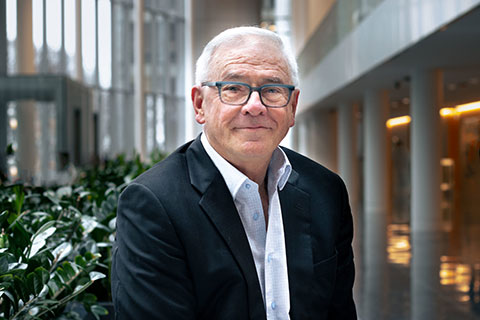 Daniel Watterson is a professor of pharmacology at Northwestern University.
Watterson earned his Ph.D. from Emory University, was a postdoctoral fellow in bioorganic chemistry at Duke University and has held faculty positions at Rockefeller University and Vanderbilt University. He is best known for clarifying signal transduction pathways in eukaryotic cells that play roles in health resilience and disease susceptibility. Understanding these pathways could point the way to new therapeutic approaches in tumor biology, intestinal disorders and neurological diseases such as Alzheimer's and neuropsychiatric disorders.
Watterson is also a co-discoverer of the calcium-binding messenger protein calmodulin. His research now focuses on optimizing three small molecules that are in clinical trials for neurological disorders and preclinical development of a novel candidate for use to treat depression. The molecules could also see potential use for tissue barrier dysfunctions in gastrointestinal and pulmonary disorders.
The NIA 2022 fellows were announced late last year and will be officially inducted June 27 at the 12th annual meeting of the academy in Washington, D.C. Watterson's prior honors include the Alzheimer's Drug Discovery Foundation's Melvin R. Goodes Prize and the Elan Award for Novel Approaches to Drug Discovery for Alzheimer's Disease. In addition to the American Society for Biochemistry and Molecular Biology, he is a member of the Society for Neuroscience, the American Society for Pharmacology and Experimental Therapeutics and the American Chemical Society.
Enjoy reading ASBMB Today?
Become a member to receive the print edition monthly and the digital edition weekly.
Learn more
Get the latest from ASBMB Today
Enter your email address, and we'll send you a weekly email with recent articles, interviews and more.
Latest in People
People highlights or most popular articles