Member News
Member update: January 2019
Hanson moves to University of Michigan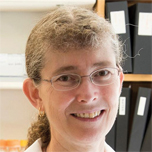 Phyllis Hanson
Phyllis Hanson was appointed chair of the department of biological chemistry at the University of Michigan Medical School in November.
Hanson previously served on the faculty at the Washington University School of Medicine, where she began as assistant professor in 1997 and rose to hold the Gerty T. Cori professorship in the department of cell biology and physiology.
Hanson's research focuses on understanding intracellular membrane organization and trafficking.
In addition to chairing the biological chemistry department, she will hold a joint appointment with the University of Michigan's department of neurology.
Hanson is an associate editor of the Journal of Biological Chemistry.
O'Malley shares Horwitz prize
Bert W. O'Malley
Bert W. O'Malley is one of three recipients of the 2018 Louisa Gross Horwitz Prize for their work on hormone regulation of distant cells.
Presented by Columbia University since 1967, the Horwitz prize honors a scientific investigator or a group of investigators for outstanding basic research in biology or biochemistry.
O'Malley is being honored for demonstrating in the 1960s that steroid hormones modify gene expression, entering the cell and binding to nuclear receptors, which modify gene activity.
He is the T.C. Thompson distinguished leadership professor of molecular and cellular biology and chancellor at Baylor College of Medicine.
The award, which O'Malley shares with Pierre Chambon and Ronald Evans, includes an honorarium and a citation presented at a ceremony in October.
ACS Bader award goes to Broderick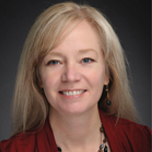 Joan Broderick
The American Chemical Society has presented the 2019 Alfred Bader Award in Bioinorganic or Bioorganic Chemistry to Joan Broderick.
Established in 1986, the annual Bader award recognizes outstanding contributions to bioorganic or bioinorganic chemistry research.
Broderick is a professor in the department of chemistry and biochemistry at Montana State University. She is being honored for her research on radical SAM enzymes and biological metal cluster assembly in hydrogenases.
In addition to her research accomplishments, Broderick is highly regarded for her excellence in teaching and mentorship of the students in her laboratory.
She served on the faculties at Amherst College and Michigan State University before moving to Montana State University in 2005.
Gentry receives Landis award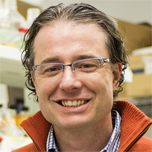 Matthew Gentry
Matthew Gentry is among the first recipients of the Landis Award for Outstanding Mentorship.
Awarded by the National Institute of Neurological Disorders and Stroke, the Landis award will be presented annually to up to five faculty members who have shown outstanding dedication to mentoring students and trainees.
Gentry is a professor in the department of molecular and cellular biochemistry at the University of Kentucky College Of Medicine. He serves as a mentor to students in his lab, where the research focuses on bothglycogen metabolism in humans and starch metabolisms in plants and algae.
Awardees receive $100,000 to support their efforts to develop and mentor students and postdoctoral fellows in their laboratories.
In memoriam: Gordon Shore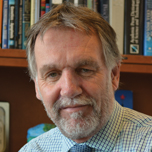 Gordon Shore
Gordon Shore passed away Sept. 7 at the McGill University Health Center Palliative Care Unit. He was 73.
Born July 26, 1945, Shore received his Ph.D. from McGill University in 1974 and did postdoctoral work on mitochondria in England with Jamshed Tata.
Shore was a professor emeritus of biochemistry at McGill University, where he taught and did research on cancer. His research focused on the regulation of oncogene-induced apoptosis.
He was also co-founder and chief scientific officer of Gemin X Biotechnologies, which develops small-molecule cancer therapeutics based on the regulation of apoptosis.
He is survived by his wife, Alexandra, and his children, Bobby, Michael, Dominique and Dylan.
Read a remembrance of Gordon Shore by his friends and colleagues John Bergeron and Richard Rachubinski.
In memoriam: Lowell E. Hokin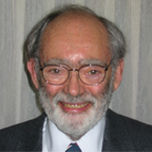 Lowell E. Hokin
Biochemist Lowell Edward Hokin passed away in September. He was 93.
Hokin was born in Peoria, Illinois, in 1924. He began his education at the University of Chicago before enlisting in the U.S. Navy V-12 program to study medicine at Dartmouth University.
He earned an M.D. at the University Of Louisville School of Medicine and completed a residency at Michael Reese Hospital in Chicago. Hokin then did doctoral research in biochemistry in England under Sir Hans Krebs.
Hokin joined the faculty at the University of Wisconsin in 1957. He held several positions before being named chairman of the medical school's department of pharmacology, a position he held from 1970 to his retirement in 1993.
An accomplished researcher, Hokin is known for his discovery, along with his first wife Mabel Hokin, of the phosphoinositide signaling system. He also discovered the fundamental biochemical features of sodium-potassium ATPase.
He is survived by his wife, Vivian, three children and three grandchildren.
ASBMB members elected as 2018 AAAS fellows
The American Association for the Advancement of Science has elected 416 of its members as fellows, in recognition of their extraordinary achievements in advancing science. Of those honored, the 31 listed below are members of the American Society for Biochemistry and Molecular Biology. The fellows will be recognized at the 2019 AAAS annual meeting in February.
Section on biological sciences
Juan D. Alfonzo, The Ohio State University
Paul N. Black, University of Nebraska-Lincoln
Mary Dasso, National Institute for Child Health and Human Development/NIH
Savithramma P. Dinesh–Kumar, University of California, Davis
Joseph Jez, Washington University in St. Louis
Kristen Marie Johansen, Iowa State University
Megerditch (Mike) Kiledjian, Rutgers, The State University of New Jersey
Carla M. Koehler, University of California, Los Angeles
Iris Lindberg, University of Maryland, Baltimore
Hua Lu, Tulane University
Neil Osheroff, Vanderbilt University School of Medicine
Linda Joy Pike, Washington University School of Medicine in St. Louis
Kevin L. Schey, Vanderbilt University
Madeline A. Shea, University of Iowa
Binghui Shen, Beckman Research Institute, City of Hope
Holger Sondermann, Cornell University
Allen Taylor, Tufts University
Stephen Halley White, University of California, Irvine
Dong-Er Zhang, University of California, San Diego
Section on chemistry
Wonhwa Cho, University of Illinois at Chicago
Neil K. Garg, University of California, Los Angeles
Carlito B. Lebrilla, University of California, Davis
Glenn D. Prestwich, University of Utah, College of Pharmacy
Section on medical sciences
Eric R. Fearon, University of Michigan
Isaac Ness Pessah, University of California, Davis
Lawrence I. Rothblum, University of Oklahoma Health Sciences Center
Liangyou Rui, University of Michigan
L. David Sibley, Washington University School of Medicine in St. Louis
Gary Arthur Silverman, Washington University School of Medicine in St. Louis
Section on neuroscience
Jonathan Brewer Cohen, Harvard Medical School
Section on pharmaceutical sciences
John L. Nitiss, University of Illinois at Chicago
Join the ASBMB Today mailing list
Sign up to get updates on articles, interviews and events.
Latest in People
People highlights or most popular articles