Member News
Herb Tabor turns 100
Longtime Journal of Biological Chemistry editor Herbert Tabor turned 100 on Nov. 28. As part of the journal's celebration in Tabor's honor, friends and colleagues shared their best wishes and appreciation for him on the journal website. Below are some of the snapshots they contributed to the virtual scrapbook.
Big cake on the big day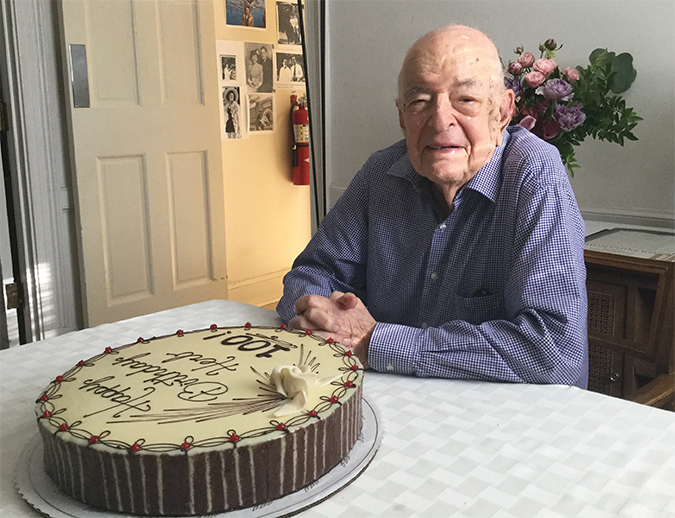 American Society for Biochemistry and Molecular Biology Executive Director Barbara Gordon and Senior Director for Publications Nancy Rodnan paid Herb Tabor a visit at his home on the National Institutes of Health campus in Bethesda, Maryland on Nov. 28. The cake they brought with them was tastefully decorated; it was also tasty, according to ASBMB staffers who sampled the leftovers.
Officially 'Herb Tabor Day'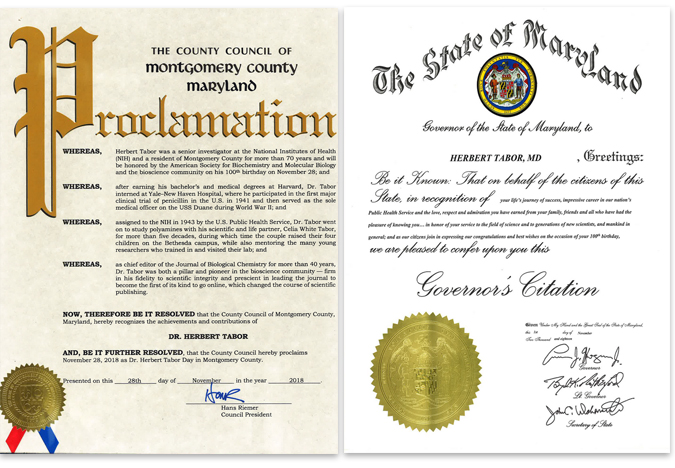 The Montgomery County (Md.) Council recognized Herb Tabor's contributions to science, the scientific community and the world by designating Nov. 28 Herb Tabor Day in an official proclamation (above). The state of Maryland, meanwhile, provided a governor's citation to honor Tabor.
'You tutored me on how to be an outstanding journal editor'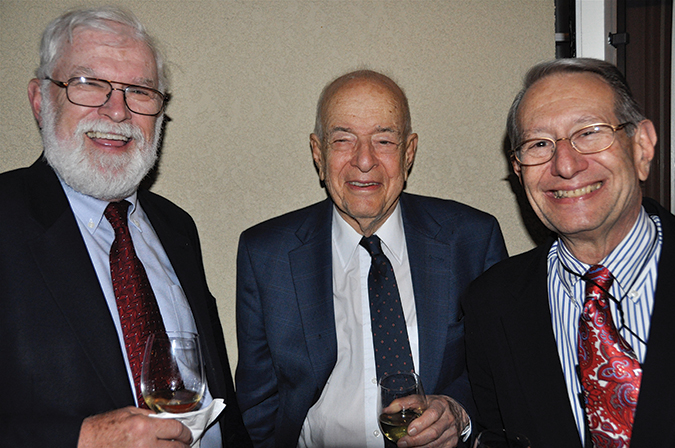 Three ASBMB journal editors — Ralph Bradshaw (Molecular & Cellular Proteomics), Herb Tabor (JBC) and Edward Dennis (Journal of Lipid Research) — celebrate Tabor's 40 years of JBC service on April 26, 2010. The snapshot was shared by Dennis, who said, in part, that Tabor tutored him "on how to be an outstanding journal editor." Read Dennis' full submission and Bradshaw's on the JBC website.
Grand opening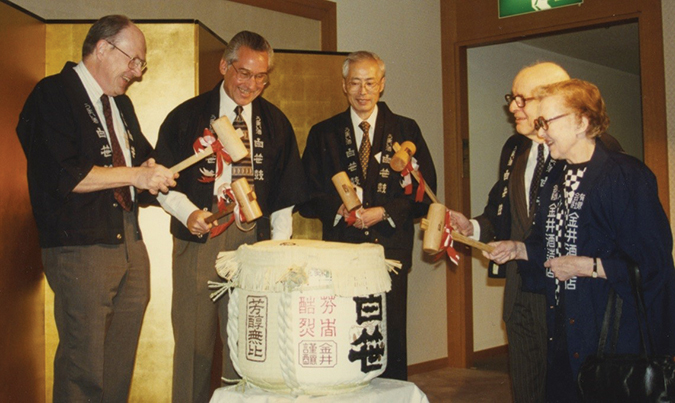 Anthony Pegg, Laurence Marton, Shin-ichi Hayashi and Herb and Celia Taborprepare for a sake barrel opening ceremony at the 1996 Tokyo InternationalSymposium on Polyamines in Shonan Village Center. The picture was taken "just before the big splash," according to Olle Heby of Umeå University and Lo Persson of Lund University, who submitted it. Heby and Persson wrote: "Dear Herb, Many congratulations on your 100th birthday! Thank you for your great contributions to the polyamine field!"
'What a wonderful human being you are'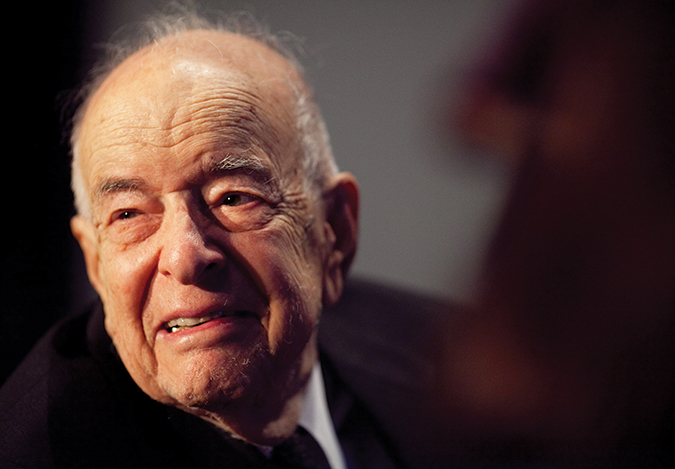 Norma Allewell wrote of Tabor, in part: "Because of JBC's stellar reputation and the role that you have had in building it, I was in awe of you for many years. It was only when I had the opportunity to interact with you regularly as an associate editor, that I came to understand what a wonderful human being you are and how much your personal integrity, wisdom and warmth have contributed to JBC's success." Read more.
They've got his genes
Herb Tabor's children, all of whom were raised on the National Institutes of Health campus, where the family lived, joined the JBC associate editors in toasting Tabor's service to the journal in 2011. Here are Tabor and his sons, from left, Ed, Richard and Stan.
Here for the polyamines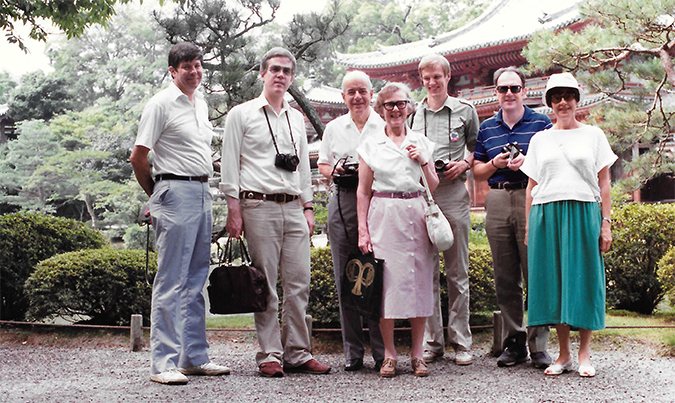 From left: Jim Coward, Peter McCann, Herb Tabor, Celia Tabor, Erkii Holta, Tony Pegg, and an unidentified scientist from Finland. This photo was taken by K.-Y. Chen at the Phoenix Temple, Nara, Japan on July 19, 1986, after the International Symposium on Polyamines in the Life Sciences held at Lake Yamanaka, Japan, from July 14 to 18, 1986. Photo courtesy of James K. Coward.
Join the ASBMB Today mailing list
Sign up to get updates on articles, interviews and events.
Latest in People
People highlights or most popular articles