Editor's Note
Wellness — we need it now more than ever
For six weeks, from mid-March to late April, I slept with a thermometer on my nightstand. And I did not sleep well. I woke up regularly between 2 and 3 a.m. Sometimes I went back to sleep. Sometimes not. I'd scroll on my phone for hours, checking the latest news. Every time I coughed, I took my temperature. I had whooping cough as a teenager; as a result, I cough a lot.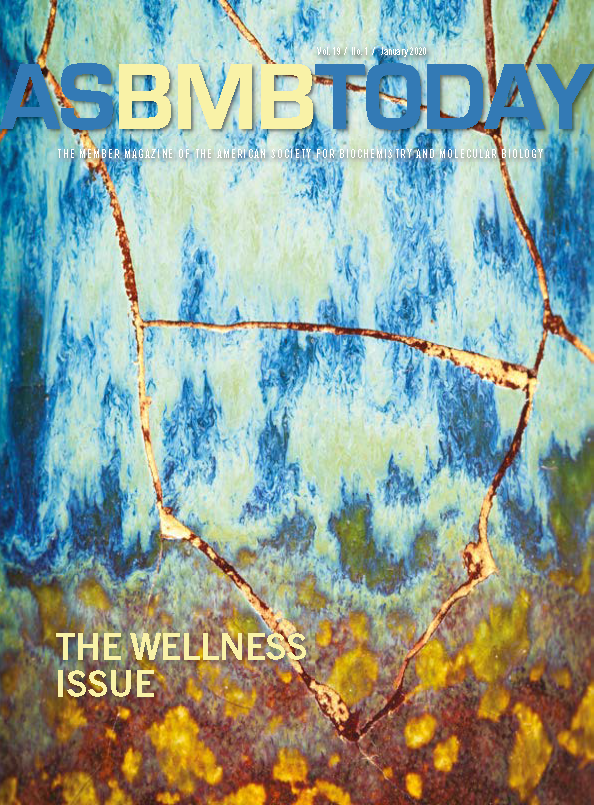 ASBMB
I'm lucky. I have a job I can do from home that still provides me with a steady paycheck. I can control my contact with other people. I don't have to worry about supervising children or caring for elderly relatives. But I'm still kind of a mess.
In the age of COVID-19, wellness has taken on a new meaning. Many of us are grappling not only with a scary virus but also with social isolation, uncertain job and money prospects, the need to care for and educate our children at home. We don't want to get sick, but everything we're doing to avoid getting sick might be making us a little unwell.
A couple of years ago, the staff of this magazine decided to start each year with a January wellness issue. We asked our readers to share their strategies for keeping their minds and bodies healthy in the pressure-cooker world of scientific research. We received wonderful, varied, heartfelt responses that we shared in these pages.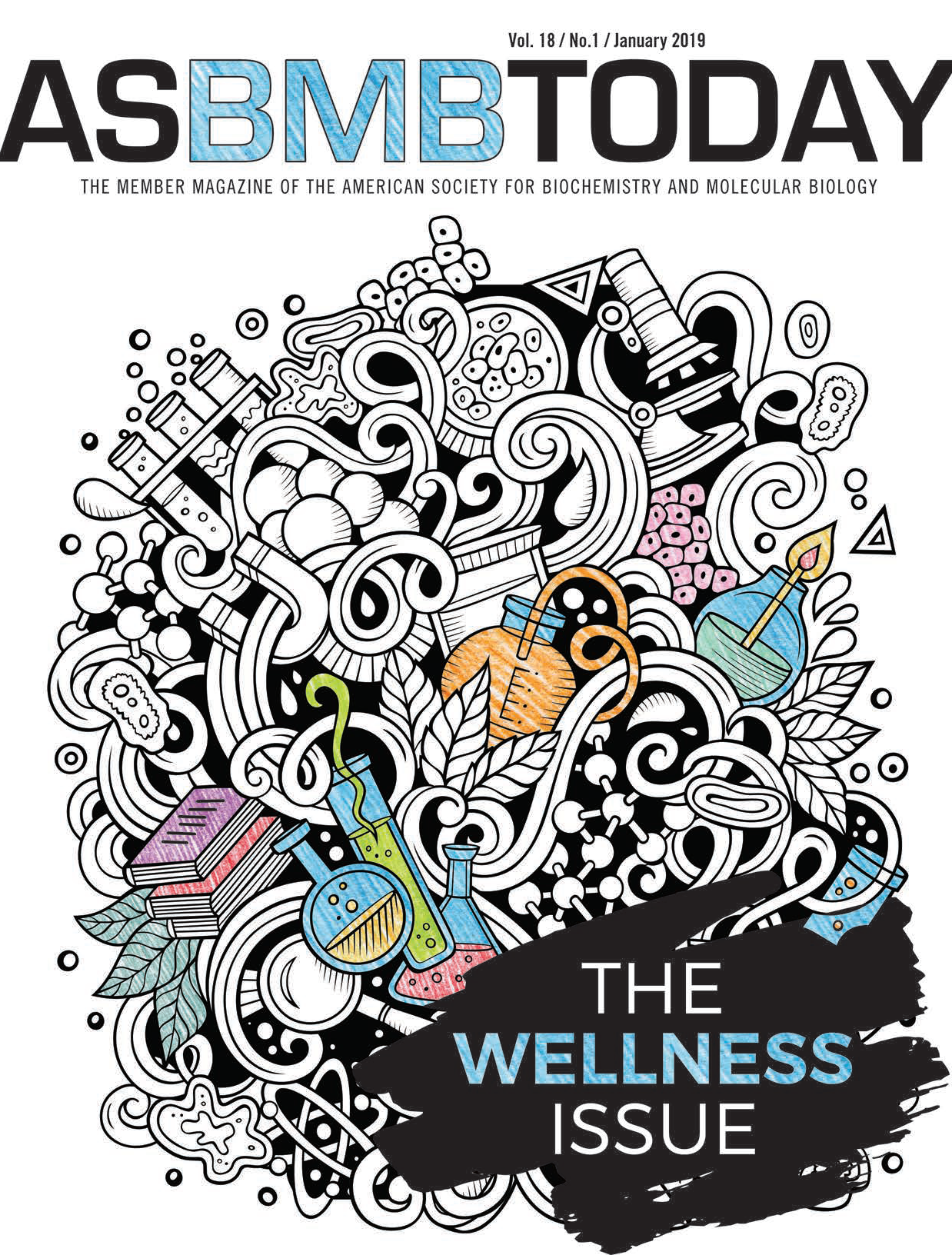 ASBMB
The third iteration of the ASBMB Today wellness issue is coming up in 2021, and as we slog our way through what feels like an endless pandemic, wellness is an ever more important topic. Beyond protecting ourselves from COVID-19, we need to stay physically and mentally strong. For many of us, the aspects of our lives that used to provide the life part of work–life balance, such as home and family, now overlap with our work. So where's the balance?
Now, when I wake up at 2 a.m., I no longer look at the latest news on my phone. I keep a soothing book and a few Sudoku puzzles on my nightstand instead of a thermometer. I don't always go back to sleep, but I'm calmer.
What about you? How are you coping? How are you keeping yourself, your colleagues, your students well in body, mind and spirit? We want to hear from you, and we want to share your stories and strategies in the January issue. Please send your submissions to ASBMB Today by Nov. 16 (we've extended the deadline).
And, as always, I wish you well.
Enjoy reading ASBMB Today?
Become a member to receive the print edition monthly and the digital edition weekly.
Learn more
Get the latest from ASBMB Today
Enter your email address, and we'll send you a weekly email with recent articles, interviews and more.
Latest in Opinions
Opinions highlights or most popular articles