Stroopwafels
This week's staff picks
Make some popcorn (or pears) and settle in for these chilled selections
Every week, we share here what we've been reading, listening to or watching. This week, like last week, we're sharing things we're using to help us chill out amid the COVID-19 pandemic, market tumbles and other stresses. Enjoy, and feel free to tweet us (@ASBMB) your thoughts.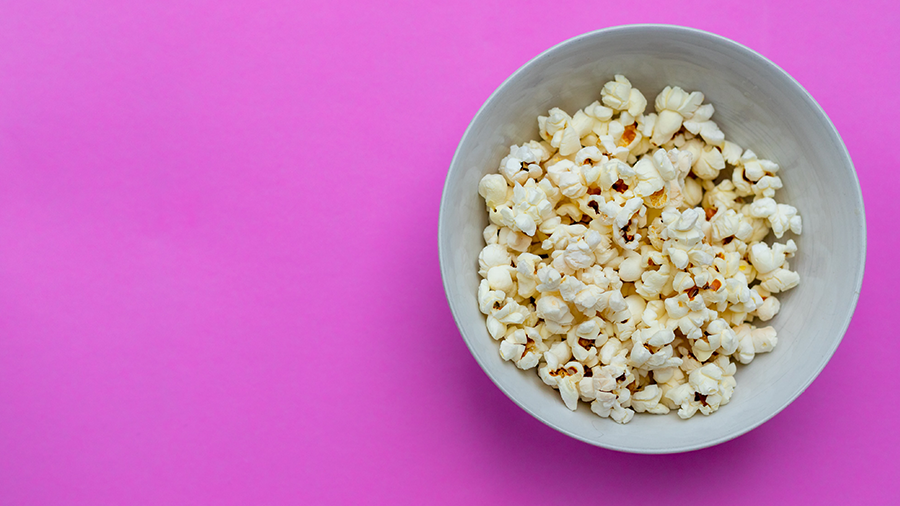 ---
Frozen 2 (Disney)

So, Disney+ released Frozen 2 on Sunday, a good few months before they were supposed to. How many times have I watched this movie with my 5-year-old and 2½-year-old, you ask? Four times. Yes, four times in less than three days. And if the movie isn't on, then the soundtrack is playing. Should I tell Disney thank you? I'm not sure. I'll tell you after watching it the fifth, sixth and seventh time. Having said that, I have been happily humming Kristoff's '80s ballad.
.
— Jenna Dean, marketing director
---
Secrets of the Dead (PBS)
This long-running series is an excellent example of what public broadcasting does best: educate, inform and make science look cool. Besides, I grew up before cable TV was in every home, so "staying home from school" = "watching PBS." Available via your computer or the PBS channel on Roku or other streaming devices.
— Renee Collins, executive assistant to the executive director
---
Lion King (2019 version, Disney)
The original version of this movie came out right after I graduated from high school, and I listened to the soundtrack (on a tape, I am old) many, many times. It was delightful to be reminded of the great score and get to hear the amazing new cast (plus the irreplaceable James Earl Jones) AND to be amazed at how they actually made it – the 'cast' of animals is just ridiculous. Next up on my to-do list is to watch a 'making of' video...
— Catherine Goodman, scientific editor, Journal of Biological Chemistry
---
A zippered, lined tote bag for you to sew​ (Debbie Shore, YouTube)

Sewing is my favorite escape. I watched this several times this week. Some sections reviewed multiple times. LOL. But I made the bag.
— Laurie Reluzco, meeting coordinator
---
Kitten Academy (YouTube, although they also have a blog)

Growing up, our household included at various times a bird, a snake, a hamster or a dog, but one thing was certain: There were always cats in our family. As an adult, our household now includes two feline companions who bring much light, snuggles and the occasional mischief to our lives. However, when I need an extra dose of kitten-cuteness, I look no further than Kitten Academy, a family that fosters mother-cats and kittens and opens this part of their lives up to the internet 24/7 through their livestream. They have a "no sads" policy, which means they don't tug at your heartstrings with backstories of how any of the cats were found in dire circumstances, instead focusing on how bright (and cuddly) their futures are.
— Kirsten Block, director of education, professional development and outreach
---
Earl Grey and vanilla pears (Chatelaine)
Nothing beats canned food in a crisis, and nothing beats homemade anytime. I made these in the fall, and the people who received them as gifts for the holidays gave them thumbs up across the board. Are they a bit over-fancy? Yes! Can you substitute vanilla extract, apples, or another type of tea? Certainly! (Apples and ginger tea would be particularly excellent.) A spoonful of fruit in your very shelf-stable rolled oats might help preserve a bit of your sanity while you're stuck indoors.
— Vic De Luz, executive assistant to the senior director of publications​
Join the ASBMB Today mailing list
Sign up to get updates on articles, interviews and events.
Latest in Opinions
Opinions highlights or most popular articles