Hobbies
From project to runway
As a female scientist who loves to shop while working many hours in the lab, I started a fashion blog in August 2012 called "PhDFashionista" to show others that being a scientist doesn't mean you have to be boring!
There's a certain stigma that being in science means you are a nerd or awkward, and I am trying to break those expectations by showing that you can still have a great sense of style while being successful and working hard in research. I also find practical outfits to wear to work while still looking fashionable and obeying the rules of the University of California, Los Angeles, for lab-acceptable clothing.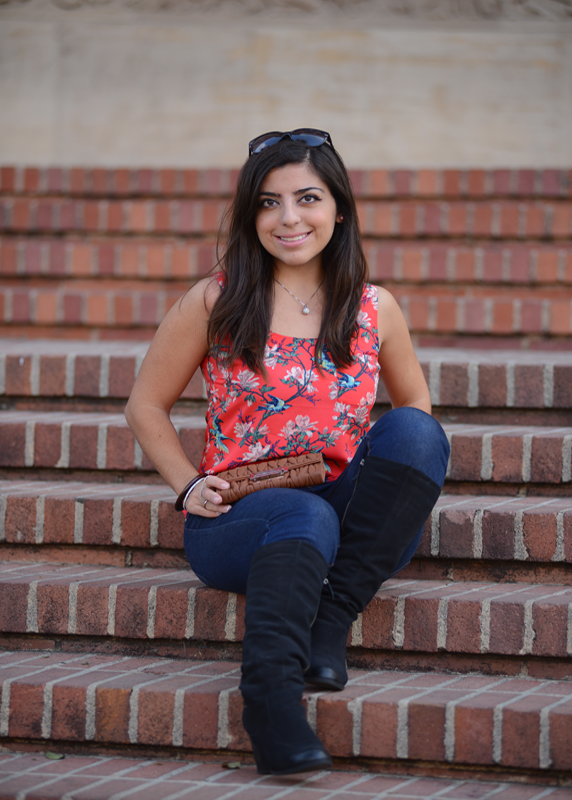 One of the many outfits that Andrea Hadjikyriacou wears to the lab. Find details about the clothes at www.phdfashionista.com.
On my blog, I post not only outfit details but also beauty and makeup tutorials, looks, inspiration for various holiday outfits, and more! I love to shop, and this gives me an outlet to post about what I enjoy doing in my free time, when I am not in the lab, and also has helped me build a community with other fashion bloggers who aren't necessarily in science but with whom I have something in common.
Join the ASBMB Today mailing list
Sign up to get updates on articles, interviews and events.
Latest in Opinions
Opinions highlights or most popular articles