Jobs
Industry insights: an interview with Isaiah Hankel
Industry is a broad and varied field, and no two experiences are alike. As part of the career column's focus on industry, we will occasionally feature people's specific experiences in biotech, pharmaceutical sciences and other scientific businesses.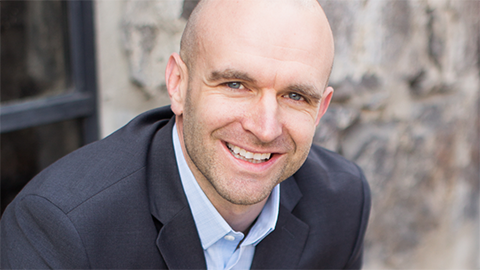 Isaiah Hankel is founder and CEO of Cheeky Scientist.
This week we're highlighting Isaiah Hankel, founder and CEO of Cheeky Scientist. His company specializes in helping Ph.Ds. transition into careers in industry, and he has written extensively about how to make this transition happen. We interviewed him to learn how he broke into the field and what advice he has for those hoping to do the same.
Hankel completed his doctorate at the University of Iowa but knew the academic career path wasn't for him. He started applying for industry jobs by uploading his résumé to online job postings but got only automated responses in return. He eventually decided to try a new approach: networking. We've previously discussed networking in industry in a career column, so check it out if you want to learn more.
"I hated networking," he said. "It was like a monster in my head — one I simultaneously feared and disdained."
But instead of continuing to dread it, Hankel reframed the way he thought of networking. He connected with people in the industry in which he was interested, then followed up with them later via email or LinkedIn. He eventually requested casual informational interviews, during which he asked how they got hired, not if they could get him hired. This approach allowed him to both connect with people in the industry and learn more about the field.
If you're considering a career in industry, Hankel suggests starting to work on job applications and networking right away.
"The best time to transition is once you make the decision you want to work in industry," he said. "Take action when you know that industry is a good choice for you, and do not hide from the fact that there are very few career options left in academia."
If you're a soon-to-be-Ph.D. thinking about your next steps and considering a postdoctoral position before moving into industry, Hankel has a very clear message for you: "A postdoc damages your career. It's that simple."
Hankel cites a recent study published in Nature Biotechnology that showed that the salaries and career trajectories of those who completed postdoc positions (in industry, academia or the government) never catch up to those who enter industry right away.
"The problem is that most Ph.D.s. and master's (recipients) have a very, very high tolerance for what I call moderate pain, and it often takes a triggering event that causes extreme pain — like a spending freeze or becoming unemployed — to encourage searching for an industry job," he said. "My advice would be to take action before this extreme pain phase."
During the job search, Hankel suggests focusing on transferrable skills acquired during graduate school. Here are his top five: (1) information processing and the ability to learn quickly; (2) research; (3) data analysis; (4) problem solving; and (5) work ethic and initiative.
"Most Ph.D.s. never mention these skills during their job search because they believe that they are not technical enough, do not sound impressive enough, and because they are surrounded by other Ph.D.s. who have these same skills," he said.
But less than 5% of the population has a doctorate, and less than 25% have master's degrees, making these skills highly valuable.
Hankel suggests reworking your CV/résumé to not focus on the specific results of your research but instead focus on your ability to achieve and communicate results. Include number of publications, presentations and collaborations and highlight any patents or innovative methodologies.
He also suggests putting the most emphasis on the top one-third of the first page of your CV/ résumé — what he calls the visual center. This top part of the page will be the most likely to grab a potential employer's attention, especially if they're handling a high volume of applications.
"The only items in the visual center should be your contact details and your three biggest career highlights, listed as bullet points," he said. "Each bullet point should start with a transferable skill and end with quantified results."
If you want some extra help during the transition process, check out Cheeky Scientist.
It's important to remember that everyone has a different experience within the same field, and we hope these pointers and advice help anyone interested in transitioning into industry take the leap.
Stay tuned for future industry insights. For those ready to start now, see the job listings below.
Job listings
AbbVie in Lake County, Ill., is hiring a scientist with protein X-ray crystallography experience to join their structure-based drug-discovery team.
Bristol–Myers Squibb is hiring a research investigator at their location in New Brunswick, N.J. The position will focus on developing and characterizing the synthesis of small molecules for use in pharmaceuticals.
Merck in Rahway, N.J., and Amicus Therapeutics in Philadelphia are hiring protein design scientists.
Enjoy reading ASBMB Today?
Become a member to receive the print edition monthly and the digital edition weekly.
Learn more
Get the latest from ASBMB Today
Enter your email address, and we'll send you a weekly email with recent articles, interviews and more.
Latest in Careers
Careers highlights or most popular articles