Jobs
Taking time off around the holidays
It's that time of year again: We're officially starting to enter the holiday season and end-of-year crunch. Many graduate students and postdocs exist in a state in between employee and student, and that can raise some questions around how to handle time off around the holidays. If the school is closed, should you still be going in? Who sets expectations for time off at the end of the year? Are your principal investigator's time off expectations aligned with yours?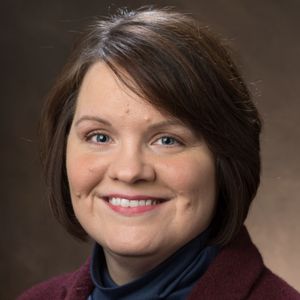 Carole Dabney–Smith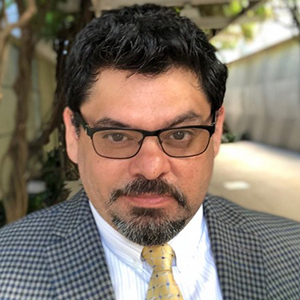 Juan L. Mendoza
I was lucky with my graduate lab in that my PI was understanding of my travel plans over the holidays (my family lives several states away) and let me take the time between Christmas and New Year's Day off most years. But I also once had a PI tell me that I take an "unordinary" amount of time off, leaving me feeling insecure and confused about their expectations.
So, what should you expect and do?
I had two researchers and mentors weigh in on how they approach end-of-year time in a question-and-answer session. Each mentor will have a different approach, but this can be a good indication of what to expect if you're new to research and can also be a good indication of if your situation is comparable to others.
Now, let's meet our experts:
Carole Dabney–Smith is a professor at Miami University. She's been running a lab for 14 years and typically has an equal split between graduate and undergraduate students. Juan L. Mendoza is an assistant at the University of Chicago and opened his lab about four years ago. He has a mix of trainees — from undergrad to postdoc.
Their responses have been edited.
Do your trainees get guaranteed time off?
Mendoza: Graduate students and postdocs are welcome to take the time off they need, whether it is during the year when they just need a day or two off for personal reasons or federal and religious holidays.
Dabney–Smith: Graduate students do get guaranteed time off in my group. Graduate students can take up to two weeks per year in addition to national or religious holidays and university closures. The university closes for national holidays and the week between Christmas and the New Year each year. Some of the students in my group will bank time off so that they can take a longer break at once, while others choose not to do that.
How do you prefer trainees approach you with requests for time off?
Mendoza: My expectations for students and postdocs are to let me know about their time off in advance so we can try to coordinate and/or delegate responsibilities. Entering the end-of-year holidays, we discuss their project status and expected progress over the holidays to set a level of expectations in productivity.
Dabney–Smith: Most of the graduate students in my research group take some time off around holidays and end of year. My only request is that students tell me when they will be taking time off as early as is practical. Sometimes, sudden time off is needed and that is OK, but most times students know weeks or months in advance, and announcing on a Tuesday that one is leaving for four weeks on Thursday can be problematic with longer-term experiments and is not respectful to members of the group.
By telling everyone in advance of an extended time off, it is easier for students to plan better and establish feasible goals prior to the time off. I have a research group that is somewhat of a community when it comes to some aspects of experiments. For example, we routinely isolate organelles (chloroplasts) for research and one person will do the organelle isolation in bulk for everyone. We do this on a rotation basis among the lab members needing chloroplasts for experiments. If someone is planning time off, others in the lab need to know when setting the schedule. In addition, another purpose of sharing expected time off as early as is practical is to help students make realistic goals for both the time leading up to the time off and after their return from the time off.
How much time is OK to request off?
Mendoza: The amount of time taken off greatly varies and depends on the individual. I do not dictate how much time people should take off. I feel people should take off the time they need at any time of the year, which greatly varies. For example, international students may never go home over a three- to four-year time frame, while trainees who live locally or at moderate distances may take much more time since it is easier and cheaper to go home.
Dabney–Smith: I encourage and expect students to take time off. It is very convenient around the end of the year because the university closes during that time too. While I do encourage and expect students to take time off, I leave it to them to decide what they want to do.
I think taking time off around the end of the year is important. It's also the end of a semester, and by that time everyone needs a break.
The amount of time off during this time can be situation dependent. I strongly encourage students to make use of the week between Christmas and the new year, and if students want to travel during that time a longer break may be needed.
As always, my main recommendation is to talk to your mentor early about expectations and time-off requests.
If you feel like you aren't being given a fair amount of time off, start by talking to your program director or administrator, or another administrator in the graduate school. They can help make sure any policies in place guaranteeing time off aren't being violated. But oftentimes these policies don't exist, and they can also help navigate and mediate between you and your mentor as needed.
For everyone, don't forget how important rest and breaks are during your research journey — make sure to take advantage of time off at the end of the year if you can!
Enjoy reading ASBMB Today?
Become a member to receive the print edition monthly and the digital edition weekly.
Learn more
Get the latest from ASBMB Today
Enter your email address, and we'll send you a weekly email with recent articles, interviews and more.
Latest in Careers
Careers highlights or most popular articles