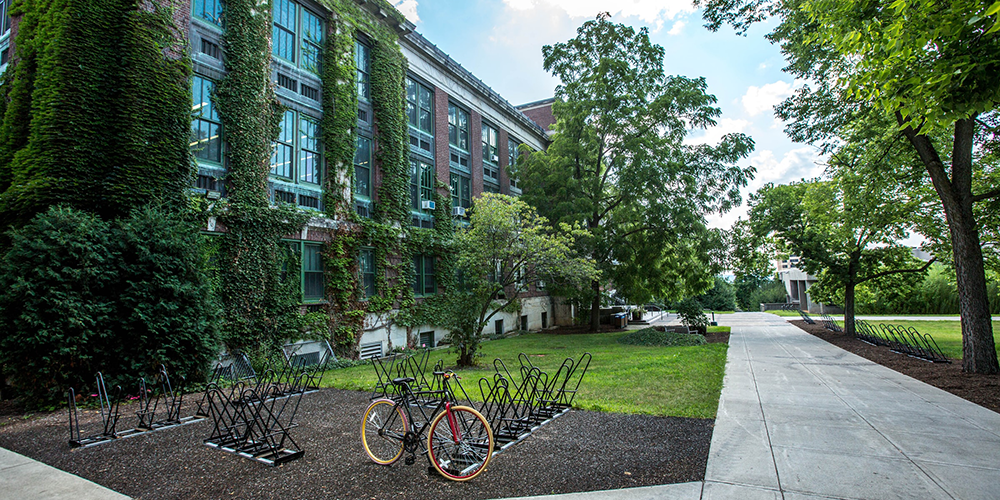 Wellness
Rethinking mental health support during a pandemic
The COVID-19 pandemic has increased daily life stresses for everyone, from children who can't play with friends to parents trying to juggle working and schooling at home to senior citizens and other vulnerable populations who must be especially vigilant about social distancing. Many people have lost their jobs or face uncertain professional prospects.
University staff and students are hard hit in their own way. With campuses shuttered indefinitely, it can be hard to find professional support in a time when many are vulnerable to mental health crises.
We invited our ASBMB Today contributing writers and the membership at large to tell us about the mental health services that are now available at their institutions and companies. It's encouraging to see so many places being proactive about well-being.
If your school or employer isn't included here, go to its website; information about mental health services is likely to be prominently posted. If you'd like to share that information with your fellow ASBMB members, email a summary to ASBMB Today. We'd be happy to add it to this list. And as with Arti Dumbrepatil's account below, we'd also like to hear how you're doing.
Duke University
I recently moved to Duke University to be with my husband, a postdoc, and to pursue my passion as a full-time science writer and editor. I was adjusting to the new environment and deliberating on how to work efficiently from home when the COVID-19 pandemic hit.
Though I enjoyed pursuing my passion for writing science articles, I started feeling stressed about various things: Am I being productive enough? Am I efficient in time management with job applications, ongoing writing, and editing jobs? Support from family and friends has been instrumental in helping me maintain a healthy and peaceful state of mind.
I found solace and peace in communicating with members of my husband's lab. I thought I was alone in dealing with stress; I was glad to learn that members of the lab had similar issues. Even though I'm not a part of the lab, they made a point of having video calls to share experiences and check up on everyone, discussing topics as seemingly trivial as dealing with seeing the same faces all day around the house. Joseph Heitman, the PI, reminds us that we should not be stressed about productivity but should focus on our physical and mental well-being.
Duke University offers mental health resources in North Carolina and at its campuses around the world. Duke Human Resources has outlined a plan to outsmart stress related to working from home during the pandemic. The office of Counseling and Psychological Services provides counseling to help students cope with pandemic-related stress and maintain a work–life balance while working from home. The International House, or IHOUSE, program for international spouses and partners is conducting online exercise classes as well as virtual book clubs to keep everyone connected.
Duke Global is providing written newsletters, workshops, peer responders, online mental health screening tools and interactive self-help therapy, all in the matter of a few weeks.
Stories shared on Duke Today have been useful as well as funny, helping to make this difficult time a bit happier. Duke Health provides a daily update on the COVID-19 pandemic. Doctors and nurses at all the clinics have efficiently transitioned to telehealth calls.
— Arti Dumbrepatil
Johns Hopkins University
For its students, Johns Hopkins University has compiled all its health and wellness resources
here
. The site has instructions for what to do if you have COVID-19 symptoms but also provides resources for mental health services, meditation services, music/arts, yoga and more.
JHU has directed its employees to support programs, including 24/7 mySupport virtual sessions. They have also posted a document specifically addressing fears during the pandemic.
Specifically within the Johns Hopkins School of Public Health, students from the health communications program have put together a Reach Out Round Up website with a calendar of events that center around being connected and staying (mentally and physically) healthy. They send weekly emails with upcoming events like mindfulness sessions, virtual yoga, and relevant seminars (for example, managing stress). These and other resources are at the Student Outreach and Support page.
The department of biochemistry and molecular biology has also maintained its weekly hump day happy hours via Zoom to try to keep students and faculty connected.
— Courtney Chandler
The Johns Hopkins Student Assistance Program, or JHSAP, offers free, convenient and confidential services to students. During the unprecedented season of COVID-19, many mental health challenges might arise, and JHSAP stands strong in its mission to provide resources to help students manage their life challenges and enhance their emotional well-being wherever they are.
24/7 mental health support is available for students at the JHSAP number: 443-287-7000 or toll free 866-764-2317.
The JHSAP office on the East Baltimore campus is open 8:30 a.m.- 5 p.m., Monday through Friday. While other sites are closed, the staff encourages students to make appointments with the team via phone or video.
Video, telehealth services (via Zoom or Doxy.me) are available for students who are in Maryland and Washington, D.C., and whose mental health needs can be served via this platform. Phone consultations will be scheduled for students in other areas.
Students who are already connected to a JHSAP clinician can call as noted above or send their clinician a secure message for non-urgent issues to jhsap@jhu.ed.
JHSAP will assist students in finding care resources within their communities.
Online support resources available to JHU students include the Calm app and SilverCloud.
Consultation with staff and faculty will continue as usual.
For specific concerns and emotions about COVID-19, the office encourages members of the community to seek accurate information, keep things in perspective with a healthy coping approach, acknowledge feelings and reactions, stay connected and make an effort to maintain normal day-day activities, take protective precautions, take advantage of the numerous resources available on campus and online, and avoid stigmatization.
— Pingdewinde Sam
University of Kansas
The University of Kansas offers on-campus mental health services in the Watkins Health Center for KU undergraduate and graduate students at the Counseling and Psychological Services office. Currently, KU students can request individual therapy sessions via phone at 785-864-2277. More information is available at the CAPS website.
KU CAPS is offering virtual wellness events this current season. The full calendar can be accessed here. KU also suggests the Greater Good Science Center at UC Berkeley's Guide to Well-Being During Coronavirus, a comprehensive, evidence-based site that provides materials related to topics such as reducing stress and anxiety.
Additionally, graduate students at any institution can contact the National Grad Crisis Line by phone or Skype at 877-472-3457 for free confidential telephone counseling, crisis intervention, suicide prevention and information and referral services around the clock.
— Latavia Hill
Thermo Fisher Scientific
My company, Thermo Fisher Scientific, is using social networking platforms where employees can communicate their concerns and share their feelings and tips on remote working as well as stories about handling stress. They are also sharing motivational quotes and inspiring pictures so we can help each other get through this phase.
Our teams are scheduling coffee chats where we all get on a video call during our coffee break once in a while and talk about non-work things. This has created a sense of community where we feel that we are all in this together.
— Isha Dey
City University of New York, Graduate Center
As New York is the state hardest hit by the outbreak, the New York State Office of Mental Health offers a free and confidential emotional support hotline (1-844-863-9314) for any New York resident; volunteers trained in crisis counseling help callers with their coronavirus-related anxiety. The New York Psychotherapy and Counseling Center is also offering phone therapy sessions to individuals and their families, and you can simply call to make an appointment.
For the City University of New York, the Graduate Center's Wellness Center currently offers student counseling services via phone or videoconferencing. All you need is a completed service request form along with a copy of your student ID, and one of their staff will contact you to schedule a consultation. Additionally, the Wellness Center sometimes hosts virtual workshops that focus on various aspects of student wellness such as self-care, meditation, and stress reduction. And on the Student Counseling Services section of their website, they provide various self-help resources for coping with the COVID-19 pandemic as well as other common mental health challenges such as depression and general anxiety.
— Jessica Desamero
Vanderbilt University
Vanderbilt University is keeping as many resources as possible available for students and staff. While in-person visits to counselors and doctors may be in large part halted, telehealth visits are available by phone, email, and Zoom (secured to prevent zoom bombing and other privacy risks associated with Zoom). Students may access the University Counseling Center via telemedicine. The office of Student Care Coordination is also continuing to operate, via phone. For faculty and staff, including postdocs, the Employee Assistance Program offers many types of counseling and support and continues to offer its services online via an encrypted Zoom service.
Vanderbilt has also gathered resources that they've made available online for everyone, including tips for managing stress and coping mechanisms. This list includes some good tips for everyday life in this strange time, including making a schedule and eating healthy. Vanderbilt resources are also listed on the bottom. This list of tips and questions is aimed more directly at relieving anxiety and stress resulting from life during COVID 19.
The most useful site from Vanderbilt may be this summary of resources available, including a few in-person services such as COVID-19 testing if needed. Importantly, this list includes counseling services such as the Graduate Life Coach available to graduate students and postdocs over Zoom, the LGBTQI office available by email and virtual office hours, and many others. Health and Wellness also posts "wellcasts," a useful one being about coping during the current crisis.
— Elizabeth Stivison
Join the ASBMB Today mailing list
Sign up to get updates on articles, interviews and events.
Latest in Careers
Careers highlights or most popular articles