Jobs
Moving from medical liaison to medical lead
Meet Jason Howard of Sanofi Genzyme
For this week's column, I talked to Jason Howard, who works in the medical affairs department of Sanofi Genzyme, a company that develops therapies for patients with rare diseases.
Howard broke into the pharmaceutical industry as a medical science liaison and is now a medical operations director. He develops and evaluates new digital tools to support medical science liaisons in the field and supports the success of biomedical products in the clinic.
We talked about his journey into industry, what it's like to work as an MSL and his current responsibilities.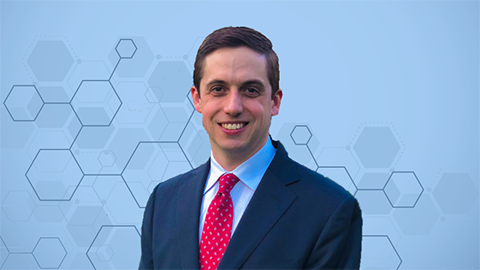 Courtesy of Jason Howard
Jason Howard earned his undergraduate degree at the University of Virginia and his Ph.D. at Johns Hopkins University before becoming a medical science liaison and, now, a medical operations director.
Deciding on industry
Howard started in research as an undergraduate at the University of Virginia, where he majored in chemistry with a specialization in biochemistry. After working in a pharmacology lab as a tech for a few years after college, he completed his Ph.D. in pharmacology at Johns Hopkins University. It wasn't until he started a postdoctoral fellowship, also at Hopkins, that he decided to go into industry.
"The problem I was seeing is that we are creating more trainees than there are places to put them," he said. "The size of the academic pie is staying the same or shrinking, yet the number of people looking for a piece is still increasing."
The data reflect this: In 2017, a report from the National Science Foundation showed only 23% of people with doctorates in the life and health sciences fields held tenured or tenure-track positions in academia, a 10% drop since the previous decade.
Howard said he also realized that there are a lot of opportunities in the private sector for those with graduate training. In 2019, Science Magazine reported that health and life science Ph.D. employment in the private sector was nearly equal to that of academic institutions (42% vs. 43%, respectively) for the first time.
Even if someone doesn't have prior training in industry, Howard said, their graduate work still prepares them for the private sector. For specifics, he points to project management: Many aspects of project management are absolutely translatable from the bench to industry.
"As a grad student, you learn how to multitask three or four projects at once and move them forward," he said. "You also learn how to prioritize the steps you need into take to account for different project timelines, which is itself a huge value in the private sector."
Scientific training also has value, even if a person isn't going to work at the bench anymore and even if their new job isn't related to research.
"Your scientific mind comes to bear when you realize the products have scientific, biotech and biopharma applications," Howard said. "You'll be in a good position to understand, explain and appreciate the product itself."
Responsibilities of an MSL and moving upward
As I mentioned, Howard started his industry career as an medical science liaison.
Basically, MSLs act as a bridge between the company they work for and the health care professionals who use or prescribe their products. MSLs are scientific professionals who can provide information about their company's products, which are most commonly therapeutic drugs but may also include medical devices.
Howard said MSLs are the scientific half of a team that also includes commercial representatives, whose job it is to sell the products.
Being an MSL, he said, involves providing medical and scientific support for pharmaceutical products (such as medicines or medical devices) throughout their life cycle — from development to Food and Drug Administration approval to post-market information requests from health care professionals.
For example, before a product is brought to market, called the pre-launch phase, the medical affairs team has to think about and address a unique set of questions: How will this product affect patient management? What information will clinicians need to use the product most effectively and safely? The medical affairs team provides answers to these questions and disseminates the feedback to the rest of the company, which helps to inform future product development and medical strategy.
Next is the post-launch phase, when the product is being used with patients. What happens if a health care professional has a question about how to use the product? What if they expect one outcome with a patient but see something else? The medical affairs team (including MSLs) will work closely with health care personnel who are using the product to better understand its real-world impact. By doing so, they help ensure the product is meeting FDA regulatory requirements, and they can communicate this information to the research-and-development team so that it can improve future generations of the product.
Last year, Howard moved into a different role and is now working more on strategy. He determines how field teams can more efficiently use digital platforms and virtual engagement with health care professionals. As an MSL, he was almost entirely working with people outside of Sanofi; he now works with the headquarters team.
"My group provides global support for the MSL field teams and the directors who manage those teams," he said. "It's a different set of skills compared to being an MSL but still relies on your scientific acumen and ability to manage relationships."
Howard said he is relatively new in his current role and is still adjusting to the responsibilities. Job variety and upward mobility are two of advantages of working in the biotech industry, he said.
Industry advice
Howard said he doesn't think there's a one-size-fits-all pathway to getting into industry. The first decision you have to make is deciding to move into the field or not.
"Once you actually land somewhere in industry, you can see what's available and then take advantage of those opportunities as they arise," Howard said. "This can lead to a circuitous route to whatever your final career may be."
The transition from the bench into industry may be difficult if someone hasn't t had exposure to the clinical or private sectors, he said. His advice would be to try to get involved in these sectors before applying for jobs if you can.
This could mean getting involved with clinical trial management, even as a volunteer, to show your interest and develop the skills necessary to support clinical research and technology. Or, if you know you want to end up in a patient-facing position, pick a graduate mentor who has projects related to clinical care or clinically translational research.
Another key piece of advice is one we've heard before.
"Network, network, network," he said. "It's not something that's stressed in academia, but it is absolutely crucial in industry."
Lastly, he said to recognize the skills and value you bring to the table. He said he originally thought his scientific knowledge was his main selling point, but in reality it was his ability to communicate science and manage relationships that helped him be successful.
If you're interested in getting into the biotech or pharma industries, Howard said, there isn't a short supply of jobs.
"Biotech is an exploding field, and there's a ton of opportunities, both with small and large companies," he said. "Look at the opportunities around you and explore them to find what you're interested in."
Enjoy reading ASBMB Today?
Become a member to receive the print edition monthly and the digital edition weekly.
Learn more
Get the latest from ASBMB Today
Enter your email address, and we'll send you a weekly email with recent articles, interviews and more.
Latest in Careers
Careers highlights or most popular articles