Blotter
Biochemists and molecular biologists meet with federal agencies
ASBMB members meet with NIH, NSF, USDA, DOE and more to discuss basic science funding and programs
The American Society for Biochemistry and Molecular Biology held a series of meetings earlier this month with officials at the U.S. Department of Agriculture, Department of Energy, National Science Foundation and National Institutes of Health.
Fifteen Public Affairs Advisory Committee members and three public affairs staff members convened the 10 meetings to advocate for policy changes that will benefit the biomedical research enterprise and to learn about new or updated science-funding programs that will benefit ASBMB members.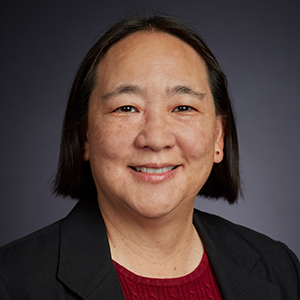 Ann West
"It is important for our federal agencies to hear the concerns of the scientific community," said Ann West, a professor of chemistry and biochemistry at the University of Oklahoma and an ASBMB PAAC member. "I believe that the ASBMB in turn can be a good conduit for transmitting information from the federal agencies to our membership. Everyone agreed that maintaining a dialogue between the ASBMB and federal agencies would be productive."
USDA touts funding opportunities
This was the first time the ASBMB met with the USDA, and the society's primary goals for the meeting were to establish a connection with the agency and learn how to work together.
Jeff Wilusz a professor of microbiology, immunology and pathology at Colorado State University and a PAAC member, has received funding from USDA for studies of animal biosecurity pathology. He wanted to know more about USDA funding opportunities that may be relevant to ASBMB members.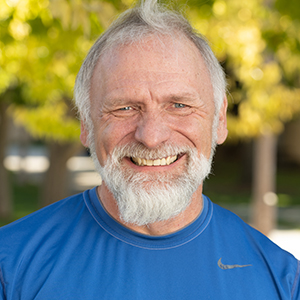 Jeff Wilusz
"The agency was very open to helping to educate our membership regarding USDA and agricultural funding and programmatic initiatives," Wilusz said. "I thought that this would be very useful for our membership as my impression is that many overlook USDA due to its size and applied focus."
The USDA has a number of funding opportunities for biochemists and molecular biologists. The Agriculture and Food Research Initiative is the largest competitive grants program for agricultural sciences. Within this initiative, the AFRI Foundational and Applied Science Program offers grants for basic scientific research in plant biology; animal and animal product biology; food safety, nutrition and health; bioenergy, natural resources and environment; and agriculture technology. In addition to large grants for principal investigators, the USDA has programs and fellowships for undergraduates, graduate students and postdocs.
Advancing diversity, equity and inclusion is a major pillar of ASBMB's mission, and Wilusz said USDA officials share that passion.
"We had an excellent discussion regarding the challenges that minority-serving and smaller academic institutions face in terms of truly mobilizing their research potential," Wilusz said. "Given that USDA does have specific programs targeting these institutions, there seemed to be several potentially openings where ASBMB efforts might realize some significant impact."
The agency officials welcomed feedback from the community, the ASBMB participants said, because they want to ensure that USDA is prioritizing the most cutting-edge research in agriculture. Finally, USDA officials underscored the need for excellent study section reviewers for all USDA programs, especially the Foundational Knowledge of Plant Products.
DOE looks to expand its reach
The ASBMB participants' goal for the meeting with DOE was to convey how fundamental science research such as how biochemistry supports applied research in the environmental sciences. During the meeting, DOE officials expressed appreciation for ASBMB's advocacy efforts to bolster scientific funding for the DOE Office of Science.
Rick Page
"Our meeting with DOE was particularly productive in bringing to the forefront how to promote inclusive and equitable research plans, finding avenues for DOE and the ASBMB to partner in educating scientists about DOE policies and programs and determining how ASBMB members can best advocate for the Department of Energy," said Rick Page, a professor of chemistry and biochemistry at Miami University and chair of the ASBMB PAAC.
DOE officials shared funding opportunities available through the Biological and Environmental Research program. BER has plans to reimagine its biocenters to broaden bioenergy and the bioeconomy. Within this reimagined space, DOE officials said, there will be funding opportunities for ASBMB members in areas such as protein structure, metabolism and plant biology.
While the Basic Energy Sciences program is narrower in scope, some of its funding opportunities may be relevant to biochemists and molecular biologists working on biomaterials.
NSF calls for fellowship applications
While meeting with ASBMB members, NSF officials said their fellowship opportunities are often underutilized. This agency offers many training and fellowship programs in the basic sciences that could benefit ASBMB members.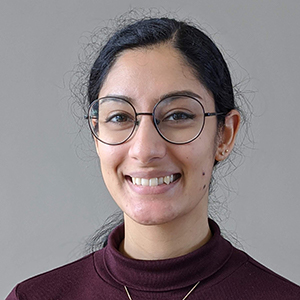 Sarina Neote
"We have been advocating for increased and sustained funding to NSF for many years, including promoting the CHIIPS in Science Act," Sarina Neote, ASBMB's public affairs director, said. "NSF has funding opportunities for young scientists, postdocs and established researchers to further their training and gain funding for their important basic science research efforts."
The Directorate for Technology, Innovation and Partnerships, brought forth by the CHIIPS in Science Act, has many new funding opportunities and programs with the goal of "advancing U.S. competitiveness through investments that accelerate the development of key technologies and address pressing societal and economic challenges."
One such program, the Experiential Learning for Emerging and Novel Technologies program, is for early-career scientists to learn the skills they will need to be competitive in emerging technology fields.
To help investigators achieve success with their NSF proposals, each division within the agency set up virtual office hours during the COVID-19 pandemic, and they have maintained this resource. NSF encouraged investigators to attend and submit one page summaries of their grants for evaluation before composing an entire proposal.
NIH tries to bridge the gap for struggling researchers
ASBMB members met with officials at COSWD, NIH's center for scientific workforce diversity, as well as the NIH Center for Scientific Review, the Office of Extramural Research, the National Institute of General Medical Sciences, the National Cancer Institute and the National Institute of Aging.
West said they discussed scientists' concerns over the rising cost of doing research during times of flat budgets. In addition, West praised NIH's efforts to promote diversity, equity, access and inclusion with programs such as reentry supplements.
"We were duly impressed with all that (COSWD) has done to broaden the scientific workforce," West said.
Officials at the NCI shared the institute's many funding opportunities for basic scientists and said they are trying to make DEI an integral part of the institute. Specifically, they highlighted the Early Investigator Advancement Program and encouraged ASBMB members to apply.
The EIAP's goal is to facilitate the advancement of scientists from diverse backgrounds to become independent investigators. The transition from junior investigator to independent investigator is particularly challenging, and NCI officials want to provide support for underrepresented groups at the stage.
Finally, NCI recently launched a podcast focused on cancer careers. Institute officials encouraged ASBMB members to recommend guests to share their experiences on the podcast.
Overall, all PAAC members said they enjoyed being able to share their triumphs and difficulties with officials at the federal agencies, institutes and offices and speak on behalf of the ASBMB community.
"It was a tremendously enjoyable experience meeting with such deeply committed civil servants all focused on supporting science," Page said. "The resounding desire to partner with the ASBMB to provide the best possible information and resources for ASBMB members was invigorating."
Enjoy reading ASBMB Today?
Become a member to receive the print edition monthly and the digital edition weekly.
Learn more
Get the latest from ASBMB Today
Enter your email address, and we'll send you a weekly email with recent articles, interviews and more.
Latest in Policy
Policy highlights or most popular articles