Feature
Will new FDA rules help dial back expedited drugs?
Recent reforms could require companies to perform follow-up studies on drugs that received accelerated approval
In February 2022, Reshma Ramachandran, an assistant professor at the Yale School of Medicine, testified before Congress about the need to reform the U.S Food and Drug Administration's drug approval process. She was surprised to find that, as she recalls, hers was the only independent voice and the only person focused on patients rather than hastening the approval process. "The FDA has been increasingly approving new medications more quickly and based on less robust evidence," she told a House subcommittee. "This has left our patients, and us as prescribers, with greater uncertainty around whether these approved products are truly clinically beneficial and safe."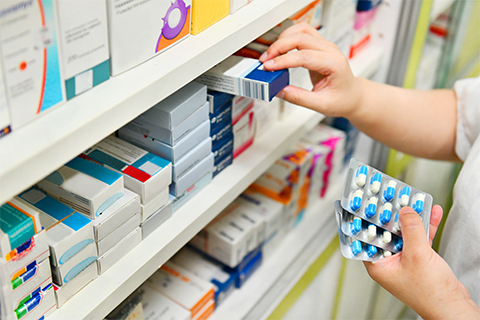 Ramachandran felt called to action after the FDA approved the Alzheimer's medication aducanumab (Aduhelm) in June 2021, against the advice of its own expert advisory panel — and without solid evidence that the drug helps patients. As a family medicine doctor and health services researcher, she soon faced patients asking if the new treatment could help preserve their minds and lives even a little while longer.
"I just did not have clear answers," said Ramachandran, adding that it was "confounding" that the FDA had approved the drug "despite the signals that this might not be that beneficial for patients, and that there might be serious safety concerns."
After the advisory committee's thumbs down, the FDA abruptly switched aducanumab to an accelerated approval pathway, which greenlights drugs based on preliminary data. The FDA launched the program three decades ago in response to intense lobbying by AIDS activists. Today, groups representing patients with serious illnesses (often supported by industry funding), remain among the most vocal advocates for streamlining drug review.
Greg O'Brien, who sits on the board of the nonprofit organization UsAgainstAlzheimer's, was among several members of advocacy groups who spoke passionately in favor of approving aducanumab at the FDA's advisory committee meeting. "After years of great disappointment and drug trials, for those in the throes of urgency as our minds decline, please offer us some hope," entreated O'Brien, a then-70-year-old career journalist with Alzheimer's disease.
While accelerated approval has sped breakthrough treatments to patients, hopes are inevitably dashed when drugs don't pan out. And drug companies have proven notoriously sluggish in conducting follow-up research to confirm whether a drug works, and in pulling failed products from the market.
As the FDA routes more drugs through accelerated approval and other expedited pathways, Ramachandran and others have grown increasingly alarmed that speed is trumping patients' best interests. With the approval of aducanumab, it seemed that the FDA's express train for drug review had run off the rails.
Recent congressional and journalistic investigations have painted a picture of an FDA that's far too cozy with industry, and quick to approve new medications but negligent in holding drugmakers accountable.
Ramachandran channeled her frustration into resurrecting and leading an FDA task force at Doctors for America, a nonprofit organization for physicians and medical students that advocates for progressive policies for improving health care. (The task force is supported by a grant from Arnold Ventures, a philanthropy organization founded by former Enron executive John Arnold and his wife Laura Arnold, a former oil company executive.) In testifying before Congress, Ramachandran told me, she aimed to represent the voices of ordinary practicing physicians.
All that consternation and investigation has led to real reform. The Food and Drug Omnibus Reform Act, signed into law at the end of 2022, enhances the FDA's authority to ensure that drugmakers follow through with additional research — and, when necessary, withdraw ineffective treatments.
But can the agency rein in the accelerated approval process? Given the FDA's symbiotic relationship with industry, not everyone is sure the agency will exercise this new authority. "The devil's in the details," said Ramachandran.
In 1992, the FDA created an accelerated approval pathway for drugs intended to treat serious conditions where patients lack other good options. In those cases, the agency strikes a bargain: It will approve a new medication (or new use for an existing drug) based on a so-called "surrogate endpoint," a finding likely to result in clinical benefit. For example, if a cancer drug can be shown to shrink tumors, it could receive accelerated approval — even if there's no evidence the drug actually helps patients survive. In turn, drugmakers agree to submit research for full approval confirming that the drug helps patients live longer or better; or, if it doesn't, withdraw the product.
Taking calculated risks has fast tracked numerous lifesaving medications, from antiretroviral therapies for HIV/AIDS to imatinib mesylate (Gleevec), which ushered in a new era of targeted therapies for deadly cancers. Today, the FDA routes mostly cancer drugs through this pathway and has picked up the pace — one-quarter of all accelerated approvals occurred in 2020 and 2021, according to a September 2022 study conducted by the U.S. Department of Health and Human Services' Office of Inspector General.
But the speed has a tradeoff: a lowered bar for standards of evidence. Many of the accelerated approvals for cancer drugs have been based on small trials with no comparison group, said oncologist and health researcher Bishal Gyawali of Queens's University in Kingston, Canada. Without such controls, it's harder to tease out what changes are due to the disease, the treatment, or even a placebo effect.
That uncertainty might be OK if drugmakers followed up with stronger evidence, but Gyawali and his colleagues found a very different picture in a 2019 study. In an analysis of 93 cancer drugs granted accelerated approval for a specific use, only 20 percent of such studies show that a drug helped patients live longer.
About 40 percent of the follow-up studies relied on a measure other than survival — half of those regurgitated findings from the pre-approval trials. "That makes no sense," said Gyawali. Yet only 5 percent of the approvals in the analysis had been withdrawn and, in most of the remaining cases, drugmakers hadn't completed confirmatory trials.
That lag isn't uncommon. Drugmakers that are already selling a product haven't had much incentive to submit the additional research needed for full approval. The 2022 OIG report found that drugmakers haven't completed follow-up studies for nearly 40 percent of accelerated approvals — and, in one-third of those instances, the company missed the agreed-upon deadline, in a few cases by more than five years.
At the time of the OIG study, the follow-up trial for mafenide acetate (Sulfamylon), a topical antimicrobial agent for burns approved in 1998, was nearly 12 years past its due date.
Meanwhile, those medications are still folded into medical practice guidelines and insurance company formularies. From 2018 to 2021, the OIG report found, Medicare and Medicaid spent more than $18 billion on unproven drugs with overdue confirmatory trials.
Post-approval studies are a challenge, said Joshua Sharfstein, a vice dean and professor at the Johns Hopkins University Bloomberg School of Public Health who served as the principal deputy commissioner of the FDA from 2009 to 2011. Once a drug is available, he said, patients with a serious or deadly disease may be reluctant to enroll in a clinical trial when they might not get the study drug.
One of Gyawali's big concerns is about so-called "dangling accelerated approvals," drugs that maintain their approval for a specific use even after failing in confirmatory trials. In 2021, the FDA re-evaluated accelerated approvals for immunotherapies and identified 10 cases where drugs had proven ineffective against certain cancers. Since then, drugmakers have withdrawn seven indications for those drugs. But three uses for pembrolizumab (Keytruda) remain.
An FDA advisory committee voted to let those accelerated approvals dangle out of hope that with further study, some benefit would emerge. But it's not fair to subject patients to the costs and possible side effects of a worthless drug, said Gyawali. There's also the issue of what he termed "time toxicity" for patients at the end of their life. "Instead of spending time with their loved ones and doing things that they like, that is spending time coming to the cancer center and getting treated, doing lab work every week in the hope that it is benefiting them," he said. "But if it is not, then what's the point?"
Given that the purpose of accelerated approval is to lean in and take calculated risks, a few failed products are not a sign of a failed system, said Sharfstein: "Just because there will always be some variability doesn't mean you can't learn over time and get better."
For Sharfstein, the FDA's controversial approval of the Alzheimer's drug aducanumab spotlighted the main problem with the drug approval process: lack of transparency. The FDA greenlighted the monoclonal antibody based on its ability to breakdown clumps of protein in the brain associated with Alzheimer's disease called amyloid plaques. That move shocked many in the medical community. Previously, the agency refused to accept treatments that clear these proteins, because there's little evidence that it actually helps patients. After the decision, three members of the FDA's advisory committee resigned in protest.
It was the moment when the FDA realized that its word alone is not enough, said Sharfstein: "Just because the FDA says something doesn't mean everyone's going to believe it." The agency must provide a strong basis for its decisions, he said. With aducanumab, he added, "it was widely perceived that it did not."
In fact, once on the market, aducanumab tanked. Medicare strictly limited coverage and Biogen withdrew drug applications in Canada and the European Union. In May 2022, Biogen announced that it was "substantially eliminating" spending on the drug.
An emphasis on stronger evidence, as well as new regulations governing accelerated approval could help restore faith in the process.
Last month, the FDA issued new draft guidance recommending that cancer drug makers support their applications for accelerated approval with randomized controlled clinical trials that compare the study drug to another treatment.
And thanks to new reforms, the FDA now has the authority to set the conditions for confirmatory trials and to require drug companies to start those studies trials before approval or shortly thereafter — although there is no requirement for the agency to take such actions. The Food and Drug Omnibus Reform Act establishes a formal process for withdrawing a failed drug. And it requires the FDA to post rationales for its decisions as well as twice-annual updates on confirmatory trials in progress.
Health researcher Ramachandran notes that the regulations still give the FDA "a lot of wiggle room." Still, she'll take the win. "It's a step in the right direction," she said.
Both Ramachandran and Gyawali would like to see the law strengthened through provisions similar to those in Australia, the United Kingdom, and European Union, where approvals expire and require renewal on a regular basis.
Mainly, public health researchers like Ramachandran and Gyawali worry that the FDA's increasing reliance on industry funding could still discourage it from holding drug companies accountable. To pay for the resources needed to review drug faster, in 1992 Congress mandated that drug companies pay the FDA a fee when filing an application for a new drug. Revenues from those user fees increased from an average of $66 million annually from 1993 to 1997 to $820 million in 2013 to 2017, according to a January 2020 overview published in JAMA. And those fees pay the salaries of 80 percent of the FDA employees responsible for approving new drugs.
That bigger financial stake has bought industry a stronger say in the user fee agreements governing how the FDA will use the funds in reviewing drugs. In written testimony to the House committee Ramachandran pointed out that the FDA crafts those agreements with industry behind closed doors, largely ignoring input from independent patient and consumer advocacy organizations.
One of the first drugs to gain accelerated approval after the new law went into effect is the Alzheimer's drug lecanemab (Leqembi), which, like aducanumab, was greenlighted based on a study showing that it reduces amyloid plaques in the brain. Although, lecanemab is supported by evidence from a follow-up trial showing that it modestly slowed patient's cognitive decline, Ramachandran said she still has serious reservations about the drug's safety and effectiveness. The magazine Science and other outlets have reported that three people taking lecanemab during ongoing study died, some scientists think due to side effects of the drug.
Given concerns over safety and lack of evidence for a real-world benefit for Alzheimer's patients, Doctors for America issued a statement in January asking the FDA to convene an advisory panel before granting the drug full approval. On April 12, the FDA announced that such a panel would take place on June 9, 2023.
Ramachandran concedes the agency is likely to grant full approval to the drug this summer. Despite the lingering dispute over aducanumab, the FDA repeatedly cites its approval of that drug as precedent for approving lecanemab. "I feel like that message of 'What did we learn from aducanumab?'" Ramachandran said, "seems to be lost."
This article was originally published on Undark. Read the original article.
Enjoy reading ASBMB Today?
Become a member to receive the print edition monthly and the digital edition weekly.
Learn more
Get the latest from ASBMB Today
Enter your email address, and we'll send you a weekly email with recent articles, interviews and more.
Latest in Policy
Policy highlights or most popular articles