Member News
Collins, Kim and Qian receive Pioneer grants; McKnight wins Welch award; remembering Donald Comb
Collins, Kim and Qian receive Pioneer Awards
The National Institutes of Health has announced the 2020 recipients of its Pioneer Awards, a funding opportunity designed "for exceptionally creative scientists pursuing pioneering approaches." The award, which enables a principal investigator to pursue a new research direction (the application does not require any preliminary data), consists of $700,000 in direct costs for up to 5 years. Three of this year's 10 recipients, Kathleen Collins, Peter Kim and Shu-Bing Qian, are ASBMB members.
Kathleen Collins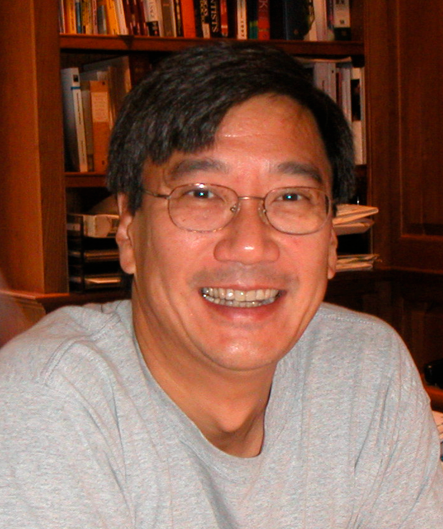 Peter Kim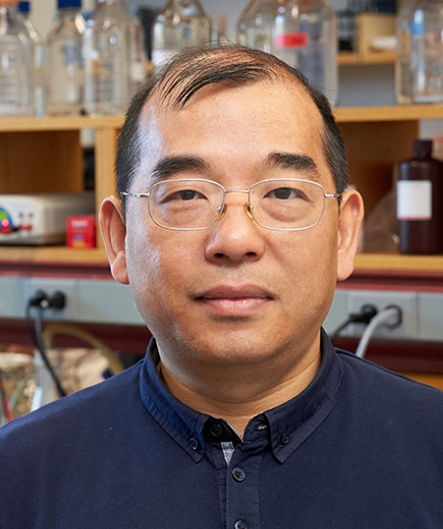 Shu-Bing Qian
Kathleen Collins is head of the University of California, Berkeley's division of biochemistry, biophysics and structural biology in the molecular and cellular biology department. Collins studies non-coding RNA processing, ribonucleoprotein biogenesis, and the biochemistry of polymerases that use an RNA template.
She will use the Pioneer Award funding to support a project titled "Human genetic supplementation without donor DNA or a DNA break," seeking to overcome challenges that limit the possible usefulness of genetic engineering as a therapy. The research will seek to develop a method based on retroelements, elements of the human genome that copy themselves into new loci from RNA templates, to introduce new transgenes into non-proliferating cells, such as adult tissue. The lab hopes that this approach will avoid some of the challenges of homologous recombination at double-stranded breaks (which CRISPR-based genome editing technologies rely on) and of using viral vectors to introduce transgenes.
Peter Kim is a biochemistry professor at Stanford University School of Medicine, a scholar at Stanford ChEM-H, and lead investigator in infectious diseases at the Chan Zuckerberg Biohub. Prior to becoming a professor at Stanford, Kim spent 10 years as the president of Merck Research Laboratories. His early research at MIT's Whitehead Institute focused on the structures of proteins that mediate viral membrane fusion; since returning to academia in 2013 he has studied potential inhibitors of that fusion, focusing on HIV, and on finding ways to target protein surfaces that are difficult to target with traditional small molecules.
Using the Pioneer Award grant, Kim seeks to create "high-resolution, epitope-focused vaccines" that raise immunity against smaller regions on the target protein. In the application, he writes that this could eventually enable vaccine developers to come up with formulations that elicit broadly neutralizing antibodies, which are a tiny portion of the current antibody response to vaccines.
Shu-Bing Qian is a professor of molecular nutrition at Cornell University and a faculty scholar at the Howard Hughes Medical Institute. Qian's research focuses on translational control in gene expression and physiological stress conditions, as well as the effects of RNA modifications such as adenosine methylation on cellular physiology. His lab also uses ribosome footprinting and related sequencing methods to understand how protein synthesis responds to stress.
The lab recently found that ribosome pausing in response to amino acid starvation can cause transcriptional upregulation of the same genes on which translation had stalled out. The project supported by the Pioneer Grant, "A genetic circuit formed by ribosomes," will focus on this and other mechanisms by which translation in the cytoplasm can regulate transcription in the nucleus. Qian was previously awarded the New Innovator Award from NIH, a program similar to the Pioneer Award, but for earlier-stage investigators.
McKnight wins Welch award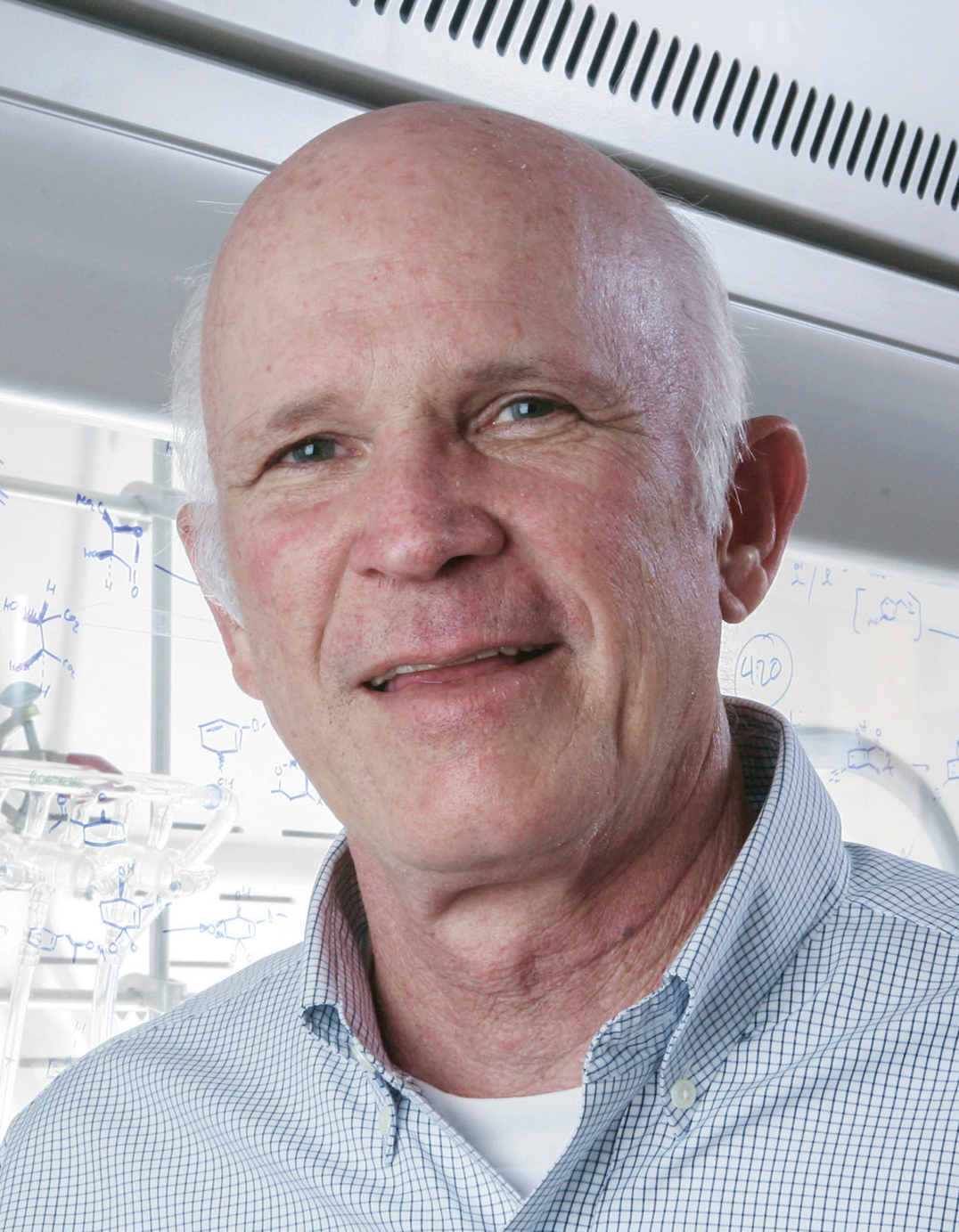 Steve McKnight
Steve McKnight, a professor and former chair of the biochemistry department at the University of Texas Southwestern Medical Center, has received the 2020 Robert Welch Award in Chemistry.
McKnight served as president of the American Society for Biochemistry and Molecular Biology from 2014 to 2016. His career has spanned a number of biochemical research areas; he has researched gene regulation in eukaryotic cells and phase separation in proteins with low-complexity regions.
Based on his gene regulation work, McKnight founded a biotechnology company, Peloton Therapeutics. Last year the pharmaceutical company Merck acquired the company and its library of compounds that inhibit hypoxia-inducible factor 2 alpha, which are being studied as possible cancer therapies.
The award, named for 20th-century Texas oil magnate Robert A. Welch, recognizes "basic chemical research that benefits humankind," and consists of $500,000 along with a gold medallion. In a statement to Chemistry & Engineering News, McKnight expressed gratitude to the Welch Foundation for its long-term support of the UTSW biochemistry department.
In memoriam: Donald Comb
Donald G. Comb, an environmentalist, biochemist and founder of New England Biolabs, Inc., died Oct. 4 at his home in Gloucester, Massachusetts. He was 93.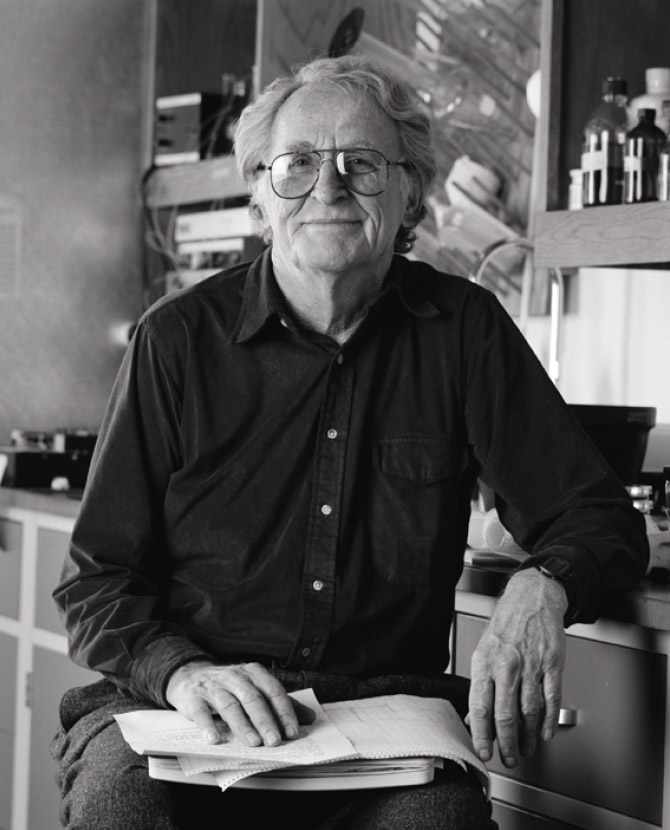 Donald Comb
Born in 1927, he grew up in Detroit, the second of three boys. As a child, he spent his summers in northern Michigan. He loved to fish and became interested in the life cycles of insects. He earned a Ph.D. in biochemistry from the University of Michigan, where he spent time at the university's biological station learning entomology and collecting insects.
Comb took a faculty position in the biochemistry department at Harvard Medical School, where he worked on the function of sugars and small RNAs. In the summers, he collected sea urchins and studied their early development at the Bermuda Biological Station.
After leaving Harvard, he founded New England Biolabs in 1974 as a science cooperative that provided research tools for molecular biologists. NEB was among the first companies to commercialize restriction enzymes, which cleave DNA at specific sequences and are essential tools for recombinant DNA technology. Comb established a research group at NEB to study and find cures for parasitic diseases found in developing countries.
Combs supported environmental education and was an early member of the Sierra Club. He founded a marine sanctuary in the Caribbean, worked on protecting the West Branch of Maine's Penobscot River, and helped establish the Ocean Genome Legacy, a research facility dedicated to preserving the sea's biological diversity. He supported the Union of Concerned Scientists and the Conservation Law Foundation.
A lifelong outdoorsman and fisherman, Comb also loved to sail and enjoyed identifying and collecting mushrooms. In addition to environmental groups, he supported the arts, especially local artists in Massachusetts.
He is survived by his wife, Linda Comb; three children, Michael, Dave (Coleen) and Janis Comb; twelve grandchildren; four great-grandchildren; and his former wife, Marilyn Comb.
Enjoy reading ASBMB Today?
Become a member to receive the print edition monthly and the digital edition weekly.
Learn more
Get the latest from ASBMB Today
Enter your email address, and we'll send you a weekly email with recent articles, interviews and more.
Latest in People
People highlights or most popular articles