Member News
Celebrating Fischer's 100th; remembering Elie Shneour
Virtual seminar honors 100-year-old Eddy Fischer
Nobel laureate Eddy (Edmond) Fischer, an emeritus professor at the University of Washington and a member of the American Society for Biochemistry and Molecular Biology since 1955, recently celebrated his 100th birthday.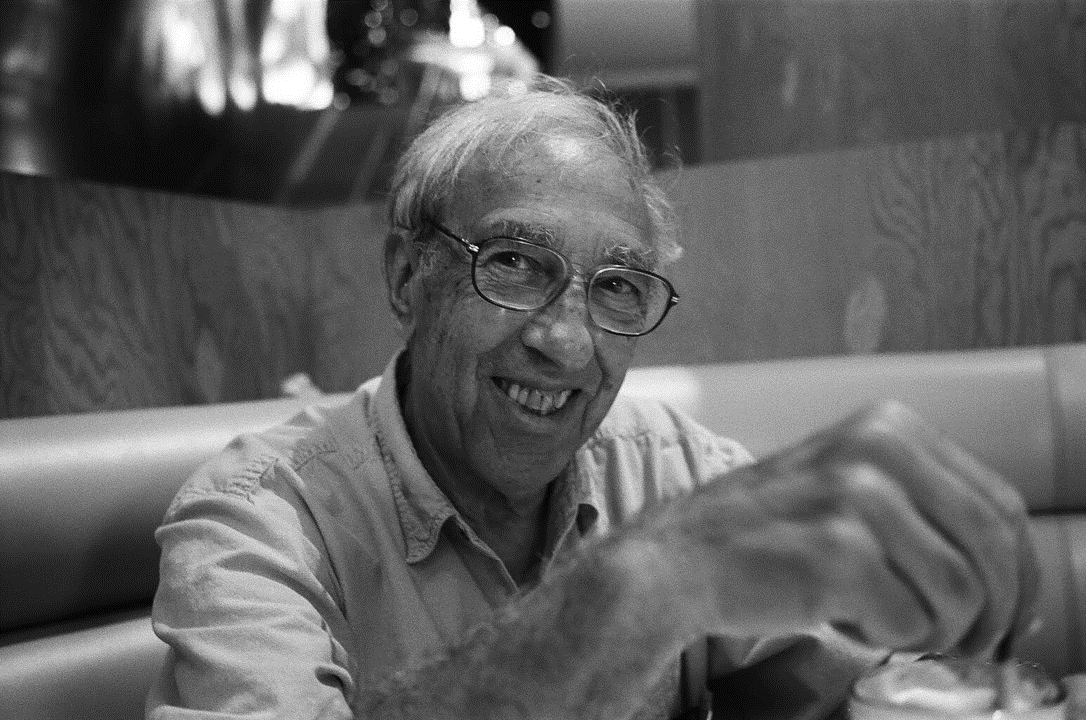 Peter Badge
Eddy Fischer, who won the 1992 Nobel Prize in Physiology or Medicine with Edwin G. Krebs, is the oldest living Nobel laureate.
The university couldn't throw the party it had planned for Fischer in April, but Trisha Davis, chair of the UW department of biochemistry, organized a two-day virtual seminar on Oct. 29 and 30, featuring 12 speakers from throughout Fischer's scientific life. Among them was his granddaughter Elyse Fischer, a graduate student at Cambridge University, who spoke about her research on how phosphorylation affects the structure of a protein involved in the mitotic spindle checkpoint, as well as a number of ASBMB members including Tony Hunter, Rachel Klevit, Alexandra Newton, Nicholas Tonks, Susan Taylor and John Scott.
Eddy Fischer was born in Shanghai to European expatriates in 1920, then attended school and university in Switzerland. He came to the U.S. in 1950 to work at the California Institute of Technology. When he was offered a position at the University of Washington, Fischer and his wife found that Seattle reminded them of Switzerland, so he moved to UW and remained there for the rest of his career.
Fischer shared the 1992 Nobel Prize in Physiology or Medicine with colleague Edwin Krebs for their joint description of the importance of protein phosphorylation in regulating protein activity, signaling and cellular processes.
Linda Buck, a fellow Nobel laureate from the Fred Hutchinson Cancer Research Center, who has known Fischer for decades, said during the seminar, "In addition to being brilliant, Eddy is one of the most exuberant people I've ever met."
In memoriam: Elie Shneour
The American Society for Biochemistry and Molecular Biology recently learned that emeritus member Elie Alexis Shneour, a neurochemist and biophysicist who joined the society 50 years ago, died March 14, 2015 in San Diego.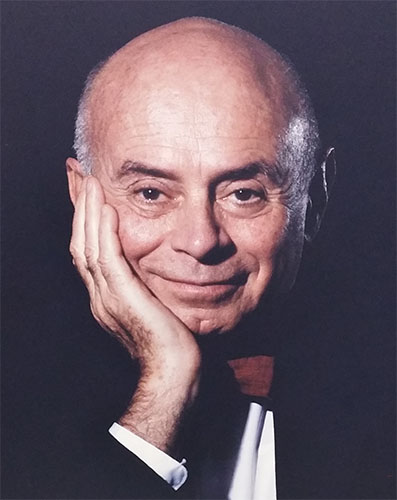 Elie Shneour
Born in France on Dec. 11, 1925, Shneour was raised in a Paris suburb. His father was a noted Yiddish poet and writer, Zalman Shneur. When Nazi Germany occupied France in 1940, the family escaped to Spain and then landed at Ellis Island in 1941.
After graduating from high school in New York, Shneour joined the Army and attained the rank of captain. He earned a bachelor's degree in biology from Bard College, a master's in biochemistry from the University of California, Berkeley and a Ph.D. in biochemistry at UCLA.
Shneour began his career as a researcher and lecturer at Stanford University, then as an assistant professor at the University of Utah. He continued his research at the City of Hope National Medical Center in Los Angeles and then moved to La Jolla in 1971 to serve as director of research for Calbiochem. In 1975, he formed Biosystems Associates (later Biosystems Research Institutes), a scientific consulting company, which he ran until his retirement in 2014.
A prolific writer and a fellow of the Committee for Skeptical Inquiry, Shneour authored many articles on science and politics. His published books included "Life Beyond the Earth" and "The Malnourished Mind," and he completed a manuscript on 20th-century history, tentatively titled "Margins of Error."
Shneour was a gourmet cook and a serious photographer. He once owned a Hasselblad camera used on the moon by NASA. He was survived by his two children, Mark and Alan; and his three grandchildren, Collin, Luke and Trey.
Enjoy reading ASBMB Today?
Become a member to receive the print edition monthly and the digital edition weekly.
Learn more
Get the latest from ASBMB Today
Enter your email address, and we'll send you a weekly email with recent articles, interviews and more.
Latest in People
People highlights or most popular articles