Member News
Zuk named deputy director; Coorssen is co-editor-in-chief
Zuk named deputy director of NIGMS
Dorit Zuk was promoted to deputy director of the National Institute of General Medical Sciences in October.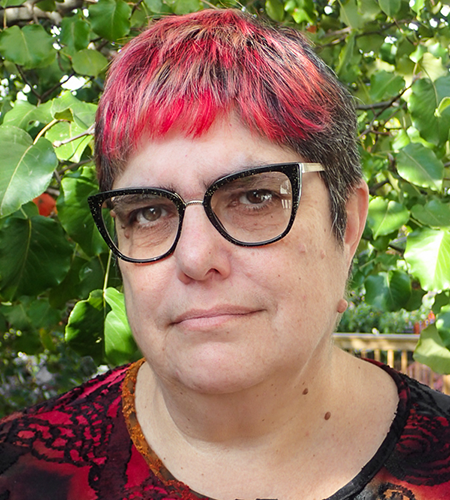 Dorit Zuk
Zuk had been serving as acting deputy director of the institute for almost a year while also serving as director of its Division of Genetics and Molecular, Cellular and Developmental Biology.
In a blog post, NIGMS Director Jon Lorsch said of Zuk, "During her tenure at NIGMS, she's made valuable contributions to our 2021–2025 strategic plan and reorganization of the institute's divisions in 2018, and has led efforts to build a stronger, more diverse, and collaborative workforce — both within NIGMS and beyond."
Zuk earned her undergraduate degree in biology at Tel Aviv University and both a master's and Ph.D. in cell biology at the Weizmann Institute of Science, also in Israel. She completed postdoctoral training at the University of Massachusetts Medical School in Allan Jacobson's lab.
She began her career in scientific publishing. She was first deputy editor of the journal Cell and then editor of Molecular Cell in the early 2000s.
She first joined the National Institutes of Health in 2007 while participating in the American Association for the Advancement of Science's Science & Technology Policy Fellowship program. She then spent a year as a program officer at the American Academy of Arts and Sciences. She then spent five years as a science policy adviser at NIH before being selected to direct what was at the time called the Office of Policy, Communications and Strategic Alliances at the NIH's National Center for Advancing Translational Sciences. She joined NIGMS in 2016.
In a press release, Zuk said, "I am excited to work with Dr. Lorsch and all of NIGMS to achieve the institute's goals of funding the highest quality science; developing research capacity around the nation; and supporting an innovative, sustainable, and diverse biomedical research workforce."
Zuk has been a member of the ASBMB since 2004. She served on the society's Education and Professional Development Committee from 2005 to 2014.
Coorssen named co-editor-in-chief of Proteomes
Jens Coorssen, a professor of health sciences and biology at Brock University in St. Catharines, Ontario, is one of two scientists elected to serve jointly as editor-in-chief of the journal Proteomes. Coorssen and his co-editor Matthew Padula, a senior lecturer and head of the proteomics core at the University of Technology, Sydney, will serve for two years in the role.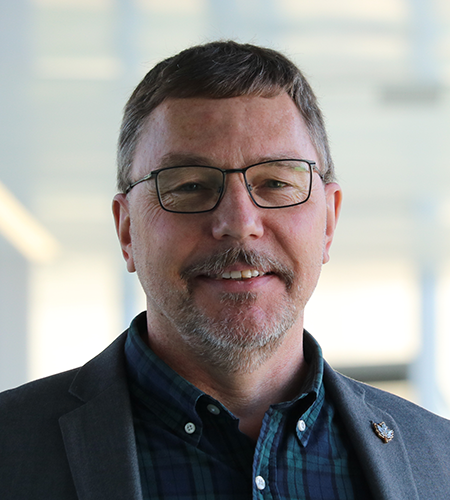 Jens Coorssen
"Our focus will be on all aspects of proteome analysis with a special focus on the quantification and characterization of the proteome at the level of proteoforms," Coorssen wrote to ASBMB Today, adding that the editors plan to focus on rigorous scientific approaches, with complementarity of methodologies being of particular interest.
Coorssen's research involves both proteomic and lipidomic analyses of samples, seeking to understand underlying molecular mechanism, including of different diseases. He has studied the role of lipids and phosphoproteins in calcium-triggered exocytosis, which is important for synaptic transmission; sought biomarkers for preterm labor in pregnant women's serum; and looked into demyelination in a mouse model of multiple sclerosis.
After earning his Ph.D. at McMaster University in Hamilton, Ontario, Coorssen did postdoctoral research at the Max Planck Institute for Medical Research, in Heidelberg, Germany. He was a fellow and then visiting professor at the National Institutes of Health before returning to Canada as a research scholar of the Alberta Heritage Foundation for Medical Research while at the University of Calgary. In 2008 he moved to Australia to establish the Molecular Physiology Unit and head the Molecular Medicine Research Group at Western Sydney University.

Coorssen's return to Canada in 2016 to join the Brock University faculty was something of a homecoming; he earned his bachelor's and master's degrees at Brock. He also serves on the university's board of trustees and as chair of the Senate Governance Committee.
Enjoy reading ASBMB Today?
Become a member to receive the print edition monthly and the digital edition weekly.
Learn more
Get the latest from ASBMB Today
Enter your email address, and we'll send you a weekly email with recent articles, interviews and more.
Latest in People
People highlights or most popular articles