Member News
Hargrove named chair; Sigma Xi elects Fuanta; Bui lands poster prize
Hargrove named chair at Iowa State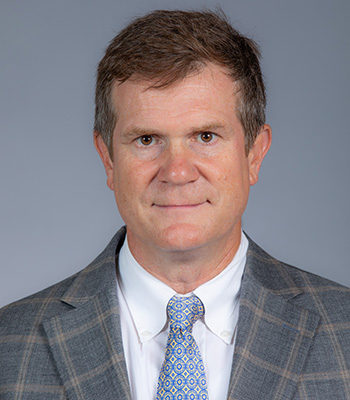 Mark Hargrove
Mark Hargrove, a professor of biochemistry, biophysics and molecular biology at Iowa State University, is the new chair of his department. His appointment started July 1 and is set to last five years.
Hargrove studies the structure, function and folding of heme proteins, with an interest in the differences between their interaction diatomic gases including oxygen, carbon monoxide and nitric oxide. His lab also investigates the importance of inorganic nitrogen compounds in respiration and fermentation by anaerobic bacteria, which relies on heme proteins.
Hargrove had previously served as the associate chair of his department and chair of a college-wide curriculum committee. He has received several teaching awards since starting at Iowa State University. He studied chemistry and biology at the University of Nebraska–Lincoln and earned his PhD in biochemistry and cell biology at Rice University in Houston.
Fuanta elected regional associate director of Sigma Xi
René Fuanta, an assistant professor of chemistry and biochemistry at East Stroudsburg University in Pennsylvania, has been elected associate director of the Mid-Atlantic chapter of Sigma Xi. His term began July 1.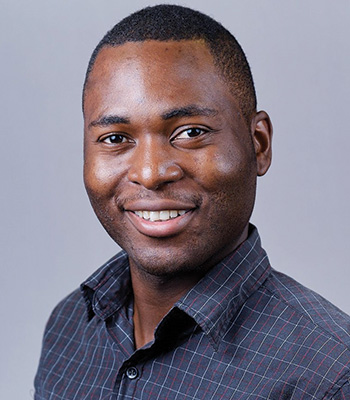 René Fuanta
Fuanta studies shikimate kinase, an enzyme found in plants and microbes that acts in the biosynthesis of aromatic amino acids. His lab is interested in using shikimate kinase inhibitors to block growth of Mycobacterium tuberculosis, and has published on several possible shikimate kinase inhibitors. Some of the most interesting candidates were identified in a high-throughput screen of marine sponge metabolites. Fuanta's lab also targets other key bacterial enzymes in M. tuberculosis and Pseudomonas aeroginosa using QTOF-MS and other biophysical methods.
Fuanta earned his bachelor's degree at the University of Buea in Cameroon and his PhD in biochemistry from Auburn University. He is a member of the ASBMB Today editorial advisory board and a contributor to the magazine.
Sigma Xi is a scientific honor society of scientists and engineers. Fuanta will serve as the chapter's associate director for three years and is simultaneously serving on the editorial advisory board of the society's magazine, American Scientist.
Bui lands poster prize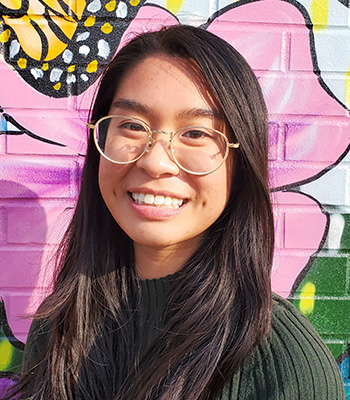 Arden Bui
Arden Bui, a member of the ASBMB student chapter at St. Bonaventure University, won an undergraduate poster presentation award at a research symposium sponsored by the Mid-Atlantic section of the American Society of Plant Biologists and the University of Maryland, College Park in May.
Bui, a senior majoring in biochemistry, studied how the splicing regulator called serine/arginine-rich 45, or SR45, affects the sperm transcriptome in Arabidopsis. Her coauthors in the project included Leigha Haberly, a classmate, and Christopher Chin, a recent graduate of St. Bonaventure.
The team conducted the research in the lab of Xiao-Ning Zhang, a St. Bonaventure professor and director of the school's biochemistry program and ASBMB Student Chapter. Zhang has studied Arabidopsis pre-mRNA splicing with a focus on SR45 for some years, finding roles for the protein in plant growth, heat and cold stress responses, and reproduction.
Enjoy reading ASBMB Today?
Become a member to receive the print edition monthly and the digital edition weekly.
Learn more
Get the latest from ASBMB Today
Enter your email address, and we'll send you a weekly email with recent articles, interviews and more.
Latest in People
People highlights or most popular articles