Member News
Member update: October 2019
Awards, promotions and more. Find out what's going on in the lives of ASBMB members. Have you recently been promoted or honored? Do you have good news to share with your fellow ASBMB members? Email it to us and don't forget to include a photo!
Pew award for Zhang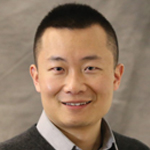 Xin Zhang
Xin Zhang, an assistant professor of chemistry and of biochemistry and molecular biology at Pennsylvania State University, has been chosen to join this year's class of Pew Biomedical Scholars.
The program, run by the Pew Charitable Trust, provides four years of funding for exploratory research by assistant professors. The aim is to support risky but potentially high-reward research inquiries.
Zhang's lab studies protein misfolding and aggregation during cellular stress, with special attention to intrinsically disordered proteins that contain prionlike domains. His team visualizes these proteins using tags whose fluorescence indicates aggregation. The work could help in understanding of neurodegenerative disorders driven by proteopathy, such as Huntington's or Alzheimer's disease.
Zhang, a chemical biologist, earned a Ph.D. in chemistry at the California Institute of Technology and pursued postdoctoral research at Scripps Research. He has been on the faculty at Penn State since 2015.
Sumter named dean at Winthrop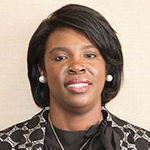 Takita Felder Sumter
Takita Felder Sumter, a professor of chemistry at Winthrop University in South Carolina, assumed the role of dean of the College of Arts and Sciences in July. Sumter has taught at the university since 2004; in 2017 she served as interim dean.
Sumter studies the chromatin binding high-mobility group A1, or HmgA1, proteins, which are overexpressed in cancer.
Sumter serves on the ASBMB's governing council and the National Science Foundation's advisory committee for biology. Deeply committed to education and mentorship, she co-founded the ASBMB's annual Interactive Mentoring Activities for Grantsmanship Enhancement, or IMAGE, grant writing workshop. She also contributes to biochemistry textbooks and has published on best practices in teaching chemistry and biochemistry.
"Takita is well respected by all who know and work with her," Winthrop University President Dan Mahony said. "She clearly made a positive impression on her colleagues during her time as interim dean."
Diamandis wins Canadian service award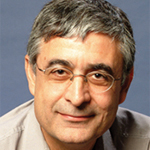 Eleftherios P. Diamandis
Eleftherios P. Diamandis, head of clinical biochemistry at the Mount Sinai Hospital and University Health Network, has won the 2019 Canadian Academy of Clinical Biochemistry Award for Outstanding Service to the Profession of Clinical Biochemistry.
The award was established in 1993 to recognize those who have made "unique contributions in laboratory medicine and had a worldwide impact in clinical medicine." Diamandis, who also leads the clinical biochemistry division at the University of Toronto, conducts translational research on cancer biomarkers using proteomics and genomics.
Diamandis will be recognized in a citation read at the annual conference of the CACB. He also will receive a certificate and a $1,500 prize sponsored by Siemens Canada, the principal Canadian subsidiary of the multinational company Siemens.
Blanco concludes media fellowship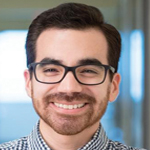 Daniel Bastardo Blanco
Daniel Bastardo Blanco spent the summer as an intern at Discover Magazine through the American Association for the Advancement of Sciences' mass media fellowship.
The program allows undergraduate and graduate students in science, engineering, technology and math fields to spend 10 weeks learning the ropes of scientific communication in newsrooms around the country.
Blanco is a Ph.D. candidate in immunology at St. Jude's Children's Research Hospital/University of Tennessee Health Science Center. He was a 2019 ASBMB Hill Day advocacy trainee.
While interning at Discover, Blanco wrote about probiotics, 3D printing spacecraft, climate change, the microbiome and other topics.
Join the ASBMB Today mailing list
Sign up to get updates on articles, interviews and events.
Latest in People
People highlights or most popular articles