Defying Stereotypes
Major league biochemist
Craig Breslow shows athletics, science aren't mutually exclusive pursuits
There's a scene in the 1989 comedy "Major League" where Tom Berenger's character, a baseball player attempting to impress and woo back his former flame, is seen reading "Moby Dick." Except what he is actually reading is a comic-book version of Herman Melville's lengthy classic. The message is clear: Athletes and intelligence don't mix.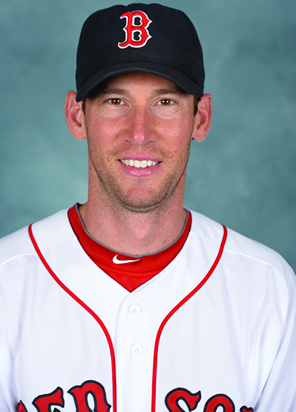 So how would Hollywood cast Craig Breslow? A 10-year veteran of Major League Baseball, Breslow majored in molecular biophysics and biochemistry at Yale University, showing that it is possible to excel in both athletics and academics. A "cursory conversation (with me) would dispel both the dumb jock and science geek stereotypes," Breslow says. "I like to think that I am a well-rounded person with diverse interests." It just happens that one of those interests involves throwing a baseball 90 mph.
As far as professional baseball careers go, that of a middle reliever is one of the most challenging. Underappreciation and uncertainty are themes, featuring infrequent playing opportunities and constant career turnover. Here, Breslow does fit the mold, having played for six major league teams, including two stops in Boston with the Red Sox, for whom he currently plays. Breslow's most successful season arguably came in 2013, when he posted some of his best stats and helped pitch the Red Sox to their third World Series championship since 2004. The lessons Breslow learned in the lab actually have carried over to his game. "Scientists have a particular way of thinking and approach to problem solving," explains Breslow. With pitching problems, for instance, "I attempt to use data to discern whether or not there is an underlying cause to my struggles or if the sample size is simply not great enough for trends to play out." It's something most major league players would be unlikely to admit.
As an undergraduate, Breslow worked with Joan Steitz with an eye toward a future in medicine. "For a long time I had envisioned leaving my mark on the medical community as a physician," remembers Breslow. He even took the MCAT and applied to medical school after graduating from Yale. But Breslow was also a standout on the Yale baseball team and was named a 2002 College Baseball All-American by the Jewish Sports Review. Torn between his two passions, Breslow chose to pursue his dream of playing professional baseball. His decision paid off when he was drafted in 2002 by the Milwaukee Brewers and then made his major league debut in 2005 pitching for the San Diego Padres.
Sports writers have called Breslow "The Smartest Man in Baseball," a mantle he reluctantly accepts. "Having gone to Yale, and having majored in a complex science curriculum, I am often asked questions about everything ranging from the weather to the collective bargaining agreement," he says. Breslow takes his revered status in stride, especially when the conversation with his teammates turns to more appropriate topics for a locker room, such as performance-enhancing substances. "It is quite ironic for me to think about metabolic intermediaries and pathways as they relate to (nutritional) supplements," he explains. "I feel uniquely qualified to explain the role of branched-chain amino acids, creatine and nitric oxide!"
Science is never too far from Breslow's mind thanks to his role running the Strike 3 Foundation, which he founded in 2008 to "raise funding and awareness for pediatric cancer research and treatment." Breslow was inspired to establish the charity after watching his older sister, Lesley, successfully undergo treatment for pediatric thyroid cancer. The charity has distributed more than $1 million in research grants to scientific labs since its inception and is currently supporting work at University of California-San Francisco, the Dana Farber Cancer Institute and the Yale New Haven Children's Hospital. In addition, the foundation supports young investigator awards through the Conquer Cancer Foundation of the American Society for Clinical Oncology.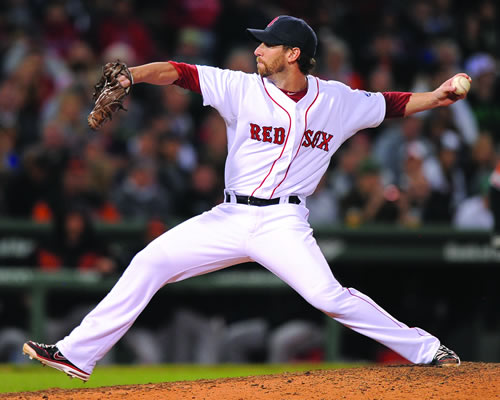 Photo courtesy of Billie Weiss
Breslow sees an increasingly prominent role for science in baseball. "Baseball has tended to resist change quite stubbornly over the years," he explains. "However, over the last two decades, baseball has begun to embrace data." He notes that he sees baseball management personnel "making data-driven decisions in contrast to reacting to gut feelings and hunches." But among players, Breslow appears to be the exception rather than the rule. A 2008 study from USA Today of athletic programs at 118 universities found science majors to be the least popular with college athletes. A 2014 report from the Pittsburgh Post Gazette confirmed these findings
Breslow is uncertain if he will ever get another chance to pursue his dream of having an impact in science. "As I get older and start a family, it is becoming more difficult to see myself in a medical-school classroom," he says. For now, Breslow will have to content himself with being a successful athlete, albeit one who is known for his intelligence as much as his accomplishments on the baseball diamond. He's OK with that. "We all face stereotypes in our lives," says Breslow. He will keep on battling those that he has faced, one pitch at a time.
Enjoy reading ASBMB Today?
Become a member to receive the print edition monthly and the digital edition weekly.
Learn more
Get the latest from ASBMB Today
Enter your email address, and we'll send you a weekly email with recent articles, interviews and more.
Latest in People
People highlights or most popular articles