In Rememberance
Remembering Berl and Scheraga
In memoriam: Soll Berl
Soll Berl, a neurochemist, psychiatrist and professor emeritus of neurology at Mount Sinai Medical Center, died June 7 at his home in Pittsboro, N.C., five days before his 102nd birthday.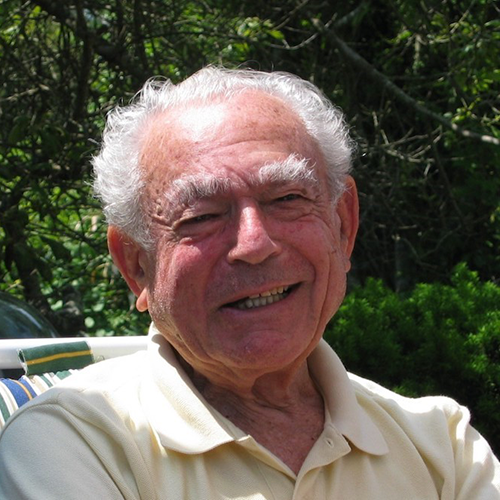 Soll Berl
Born in Brooklyn in 1918, Berl earned degrees from St. John's University School of Pharmacy and the University of Wisconsin before World War II. During the war, he served as an Army medical technician and was part of a research effort to mass-produce penicillin for Allied troops. He attended medical school at Case Western Reserve University after his discharge, then did a residency at New York University Bellevue Medical Center, and a National Institutes of Health postdoctoral fellowship at the New York State Psychiatric Institute.
Berl began his career as an assistant professor and later associate professor of neurology and neurosurgery at Columbia University's College of Physicians and Surgeons. He also maintained a private part-time practice as a psychiatrist. He joined the department of neurology at Mount Sinai in 1974 and retired in 1989 as professor emeritus. He co-authored more than 100 papers with a research focus on brain amino acid and protein metabolism.
In retirement, Berl and his wife ran a bed and breakfast for 20 years in the Hudson Valley of New York. They later traveled extensively, spending time in Amagansett, N.Y., Vermont and North Carolina. An amateur artist, Berl also loved tennis, literature and the theater. He was admired for his cooking and was known to enjoy a very dry martini, especially on the beach at sunset, according to an obituary.
He is survived by his wife, Terry, four children and one granddaughter.
In memoriam: Harold Scheraga
Cornell University professor emeritus of chemistry Harold A. Scheraga died Aug. 1 in Ithaca, New York. He was 98.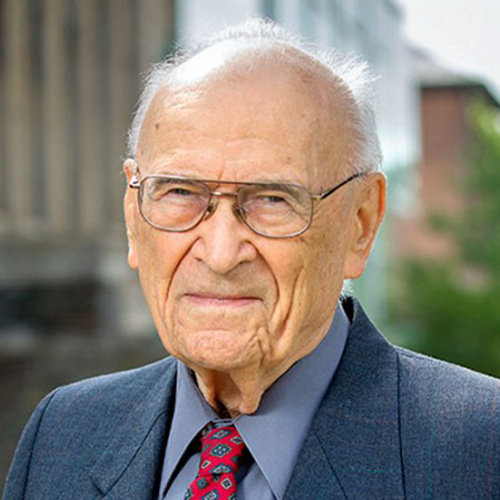 Harold Scheraga
Over his seven-decade career, Scheraga pioneered the application of physical chemistry to protein science — what is now known as protein biophysics — to decipher how amino acid sequences influence the three-dimensional folding pathway, thermodynamics and biological activity of proteins. He published more than 1,300 papers about protein chemistry, the most recent of which appeared in June.
Scheraga was born Oct. 18, 1921, in Brooklyn to Samuel and Etta Scheraga. He grew up in Monticello, New York, but the family moved back to Brooklyn after his father lost his radio and musical instrument store to the 1929 economic crash. Scheraga later credited the Great Depression and the severe financial strain it put on his family with shaping his outlook and career aspirations.
After earning a bachelor's of science from City College of New York in 1941 and a Ph.D. from Duke University in 1946, Sheraga was awarded a one-year postdoctoral fellowship at Harvard Medical School. The following year, he was hired as an instructor teaching quantitative analysis at Cornell. He became an assistant professor in 1950, an associate professor in 1953 and a full professor in 1958. In 1965, he was named the Todd professor of chemistry. He served as chair of the chemistry department from 1960 to 1967, during which time he led the department's expansion into materials science and molecular biology, as well as initiated construction of the S.T. Olin Chemistry Research Laboratory.
Scheraga's wife of 76 years, Miriam, who died in January, worked for the Cornell University Library for 30 years. Scheraga is survived by his brother, David, three children; five grandchildren and four great-grandchildren.
Join the ASBMB Today mailing list
Sign up to get updates on articles, interviews and events.
Latest in People
People highlights or most popular articles