Pleased to Meet Me: Genes, Germs, and the
Curious Forces That Make Us Who We Are
By Bill Sullivan, Showalter professor of pharmacology and toxicology, microbiology and immunology, Indiana University School of Medicine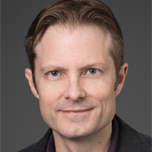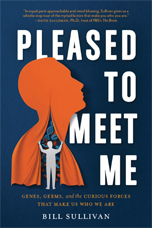 Why are you attracted to a certain "type"? Why are you a morning person? Why do you vote the way you do? What makes you you. " Pleased to Meet Me" describes in everyday language how genetics, epigenetics, microbiology and psychology work together to influence personality and behavior. Mixing cutting-edge research with pop culture and humor, "Pleased to Meet Me" is filled with insights that shine a light on who we really are — and how we might become our best selves.
A Practical Guide to Writing a Ruth L. Kirschstein NRSA Grant
By Andrew D. Hollenbach, co-director of basic science curriculum, school of medicine, andprofessor, department of genetics, Louisiana State University Health Sciences Center New Orleans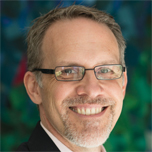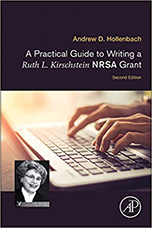 This second edition includes changes to the application since the first edition and continues to provide F-series grant applicants and mentors insider knowledge on the process by which these grants are reviewed, biases that contribute to reviews, the extent of information required in the application, a deeper understanding of the exact purpose of each section of the application, and key suggestions and recommendations on how to best construct every section of the application. This book is a solid resource for trainees and their mentors to use as a guide when constructing F30, F31, and F32 grant applications.
The Paracellular Channel: Biology, Physiology and Disease
By Jianghui Hou, associate professor of medicine, Washington University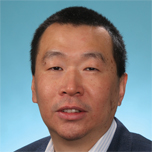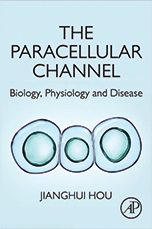 The Paracellular Channel: Biology, Physiology and Disease offers a cohesive and unifying picture of the critical functions of paracellular channels (tight junctions) in different tissues. This new class of ion channel utilizes a completely different mechanism to create ion passage pathways across the cell membrane. This volume outlines common principles that govern the organization and regulation of these diverse cellular structures, describes the methodology of study and highlights the pathophysiologic consequence of abnormal structures and functions of the paracellular channels in human diseases.
Are you an ASBMB member who has published a book in the past year?
If so, we'd like to feature your work in an upcoming issue fo ASBMB Today. Please email a synopsis (<100 words), an image fo the book's cover and your headshot.
Join the ASBMB Today mailing list
Sign up to get updates on articles, interviews and events.
Latest in People
People highlights or most popular articles