Annual Meeting
A dozen moments in the spotlight
More than 200 scientists — from undergraduates to senior investigators — presented their research during Spotlight Sessions at the 2018 American Society for Biochemistry and Molecular Biology Annual Meeting. These talks were selected from abstracts submitted by attendees who opted to be considered. The criterion for selection was simple: Is the science exciting?
Spotlight Sessions, which were introduced at the 2017 meeting, took place this year during the prime afternoon hours with no competing seminars scheduled. Each session consisted of five 15-minute talks on related topics, with each talk including three minutes for Q&A.
The ASBMB is planning a third year of Spotlight Sessions at the 2019 annual meeting in Orlando. The abstract submission deadline is Nov. 14. To inspire you to get started on your abstract, we offer the words of a dozen 2018 spotlight presenters reflecting on their experiences.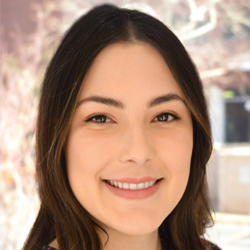 Maria Newhardt
Maria Newhardt, Ph.D. candidate
Oklahoma Medical Research Foundation
Session: Advances in mitochondrial biochemistry
Title: Cytoplasmic PFK-2 activity affects mitochondrial PDK4 levels in the heart
As a second-year graduate student attending my first conference, I was shocked that my abstract had been chosen for a talk. I was worried my inexperience would negatively affect how my work was received, and I did not want to squander this great opportunity. I was blown away by the feedback I received after my talk. Scientists from all career levels found me at a poster session and talked with me for hours about my presentation and how excited they were about my work. I will fondly remember my first scientific talk. An amazing welcome into the ASBMB community.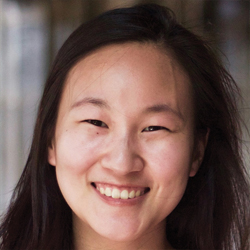 Haneul Yoo
Haneul Yoo, graduate student
University of Chicago
Session: Molecular chaperones and protease systems
Title: Molecular chaperones disperse Pab1 hydrogel more quickly than misfolded aggregates
I was about to give my first talk at a big national conference. I strode to the podium, looked up to see my audience, and started talking. One lady who sat toward the front was smiling. And she kept her smiling face throughout the talk. I don't know what that smile meant, but it gave me courage. I don't know who you are, but thank you. Thank you for giving me courage. I gave my first talk at a big national conference.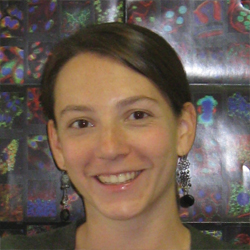 Karen Resendes
Karen Resendes, associate professor
Westminster College
Session: MB professional development: advancing successful careers
Title: Effects of a data analysis intensive course on student critical thinking skills, confidence and post-graduation success
The research I presented on student success in my advanced cell and molecular biology course was a completely new avenue of study for me. The opportunity to present this work to a wider audience via the Spotlight Session validated for me the relevance and importance of the project. Furthermore, it sparked great conversations with my fellow scientists and helped increase traffic at my poster presentation the next day. Perhaps most important is that selection for a talk at the ASBMB annual meeting is highly influential in the promotion process at my small, primarily undergraduate institution and highlights the importance of pedagogical research alongside bench science in career development.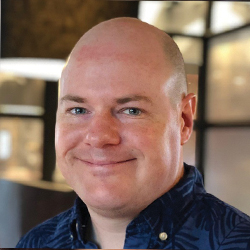 Gerry Hammond
Gerry Hammond, assistant professor
University of Pittsburgh School of Medicine
Session: Molecular basis of signaling
Title: SAC1 degrades its lipid substrate PtdIns4P in the ER to maintain a steep electrochemical gradient on donor membranes
One of the most rewarding experiences as a young PI is seeing and hearing your trainees present. In San Diego, I watched a young research assistant from my lab, Brady Goulden, present our lab's work on PI 3-kinase signaling like a pro in his talk, "Novel biosensors for an enigmatic phosphoinositide." Seeing so many young scientists given a chance to present in the Spotlight Sessions — including those like Brady who are not even at grad school yet — really makes me feel the ASBMB is ushering in the next generation of researchers.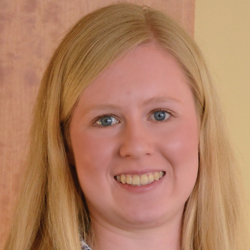 Anne Robinson
Anne Robinson, graduate student
Washington University in St. Louis
Session: Emerging antibiotics from nature
Title: Ni(II) uptake by yersiniabactin, a metallophore produced by uropathogenic E. coli
While wrapping up conversations at my poster, I anxiously considered how quickly I could get to my immediately following Spotlight Session. Ten long minutes of speed walking later, I burst into the room — a touch out of breath — uploaded my slides and started presenting. Little did I know what I was in for — an afternoon of inspirational science, new friends, great food and local beer. Colleagues from various backgrounds shared outstanding ideas. Afterward, our eager conversations spilled into the hallway, where we watched a Dole container ship in the San Diego bay. Beers sustained our discussions further, and we continue to converse today via email.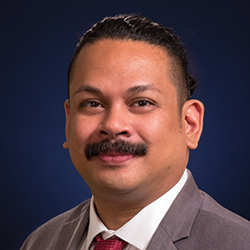 Steven Damo
Steven Damo, assistant professor
Fisk University
Session: Metals in biology
Title: Zinc-mediated oligomerization of S100A12
I was delighted to have my abstract selected for a Spotlight Session talk. As a junior faculty member at a primarily undergraduate minority institution, I am limited in the number of conferences I can attend each year. The Spotlight Session was an excellent venue to present my lab's work and facilitated expanding my network with other faculty in my research field. Additionally, several students in attendance at my talk expressed interest in my research and choice of profession. This was both flattering and an important reminder of our responsibility as faculty to prepare the next generation of scientists.
Champak Chatterjee
Champak Chatterjee, associate professor
University of Washington
Session: Reading, writing and erasing epigenetic marks
Title: Chemical tools to investigate gene regulation by histone sumoylation
My Spotlight Session was a great opportunity to meet scientists from several continents who share a passion for epigenetics research. Invited speakers came from as far away as Switzerland and South Korea! While the science presented truly rocked, even more awesome was the informal discussion that lasted late into the night over several rounds of beverages. Spotlight Sessions are a great opportunity to bring together talented early-career scientists who share similar interests and to foster a spirit of international cooperation (over a few spirits).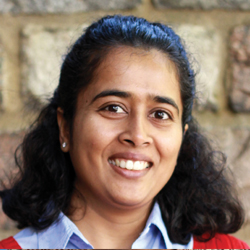 Arti Dumbepatil
Arti Dumbrepatil, postdoctoral fellow
University of Michigan
Session: Redox enzymes
Title: A novel radical SAM mechanism mediated by the interferon-inducible protein viperin
As a postdoc, the thought of presenting your data at ASBMB is nerve-racking enough; having only 12 minutes to present added a whole extra level of stress. I was extremely glad to have my adviser, Neil Marsh, to help me organize all my data into just eight slides. Presenting a spotlight talk helped me learn how important it is to design simple, clean figures and that putting together a set of well-organized slides makes the task of reaching out to the audience extremely easy.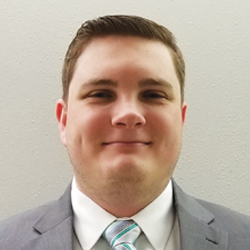 Zachary Connelly
Zachary Connelly, graduate student
Louisiana State University Health Science Center Shreveport
Session: Physiological regulation by cell signaling
Title: Foxa2 promotes prostate cancer bone colonization
This experience was an incredible one. Here, I got to present my work to people across all types of science disciplines. It allowed for stimulating questions, but even more exciting was forming potential collaborations after my talk was over. It was a cool experience to see everybody engaged in my topic and be supportive toward a student. This is something I hope every student could get the chance to do.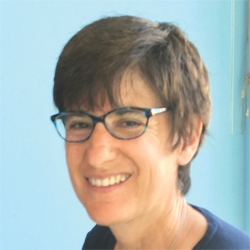 Melissa Rowland-Goldsmith
Melissa Rowland−Goldsmith, associate professor
Chapman University
Session: BMB education: active learning
Title: NUsing an innovative approach to teach students how to communicate about scientific topics to nonscientists
Student feedback about my upper division cancer biology class was so positive I wanted to share my unique science communication approach with science educators. It's been many years since I've presented at a national meeting, so I was nervous about doing so. At the meeting, instead of being nervous, I was excited to share my story. Early during my presentation, I found a friendly face in the crowd. During the 12 minutes, I watched his face to ensure he stayed engaged. Thanks to that stranger I had no fear and enjoyed sharing my project with other scientists.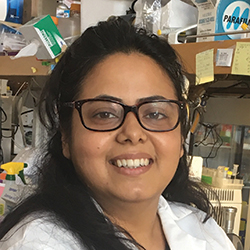 Naazenne Khan
Naazneen Khan, postdoctoral fellow
University of California, San Diego
Session: Glycoimmunity
Title: Rapid evolution of bacterial exotoxin B subunits independent of A subunits: Sialic acid binding preferences correlate with host range and intrinsic toxicity
Initially, when I was selected for a Spotlight Session, I was very excited, but at the same time I was thinking about stage fright. I started practicing a week before the meeting, but I still was not happy about the way I delivered the presentation. When I heard many of the presentations at the meeting — including the ASBMB awardees' lectures — I understood how to give a good presentation, especially how to answer the questions. This is not limited to the ASBMB meeting; I have applied what I learned to my monthly lab presentations. Presentation is all about how well you tell the story to make it understandable to a lay person.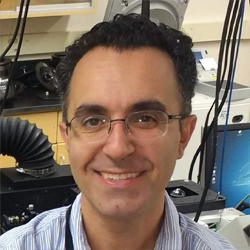 Kambiz Hamadani
Kambiz Hamadani, assistant professor
California State University San Marcos
Session: Ribosomes and translational regulation
Title: Novel in vitro tag-and-modify protein sample generation methods for multiplexed single-molecule FRET screening
I got to meet and chat with a long-time scientific hero of mine and get direct feedback from them on my recent paper — which they disagreed with ... D'oh!
Join the ASBMB Today mailing list
Sign up to get updates on articles, interviews and events.
Latest in People
People highlights or most popular articles