Member News
AACR honors Kadoch, inducts Langer and O'Malley; Ramachandran named Pew–Stewart Scholar
Kadoch receives AACR award; Langer, O'Malley inducted as fellows
Cigall Kadoch
Cigall Kadoch, an assistant professor at the Dana-Farber Cancer Institute and at Harvard Medical School and a member of the Broad Institute, has received the 2020 American Association for Cancer Research Award for Outstanding Achievement in Basic Cancer Research, which recognizes achievements in basic research into cancer by faculty 45 years old or younger.
Kadoch studies ATP-dependent chromatin remodeling complexes known as SWI/SNF complexes. Named for the phenotypes they contribute to in yeast, where they were first discovered, these multiprotein complexes alter gene expression by modifying the position of nucleosomes along a strand of DNA. As a graduate student, Kadoch discovered that a specific SWI/SNF protein mutation found in a subtype of sarcoma can change the composition and genomic targeting properties of the complex, ultimately upregulating oncogenic gene expression to support tumor development. As a professor, she has led further investigation into the mechanisms by which disruption of SWI/SNF complexes contributes to the development of various types of cancer and neurodevelopmental disorders.
Robert Langer and Bert O'Malley
During its annual meeting, the AACR also announced the election of a new class of fellows of the AACR Academy, a group that recognizes and honors distinguished cancer researchers. Among this year's fellows are two ASBMB members:
Robert Langer, a professor at the Massachusetts Institute of Technology, for developing synthetic polymer systems that can be used both for controlled drug delivery and as substrates for tissue engineering for regenerative medicine;

Bert O'Malley, chancellor and chair of the molecular and cellular biology department at Baylor College of Medicine and associate director of basic research at that college's comprehensive cancer center, for basic research into the role of intracellular hormones and cofactors in cancer cell metastasis.
Ramachandran named Pew–Stewart Scholar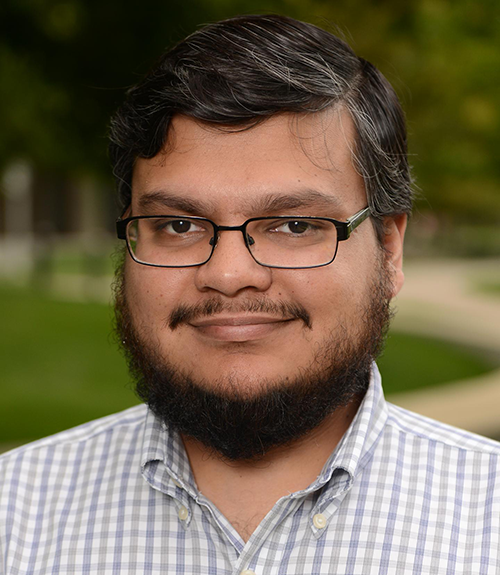 Srinivas Ramachandran
University of Colorado cancer biologist Srinivas Ramachandran has been named one of five 2020 Pew–Stewart Scholars.
Ramachandran, an assistant professor in CU's department of biochemistry and molecular genetics, is working to develop liquid biopsies for early detection of cancer by examining unique signatures from cell-free DNA shed by tumors.
"Our long-term goal is to use knowledge from the basic biology of how our genomes are packaged to understand the tumor processes without having to do a biopsy," Ramachandran said, "then use that information to identify cancer biomarkers."
For more than 15 years, the Pew–Stewart Scholars Program for Cancer Research has supported promising early-career scientists whose research will drive discovery and accelerate progress to a cure for cancer. As a Pew–Stewart Scholar, Ramachandran will receive a four-year grant to further his research.
Join the ASBMB Today mailing list
Sign up to get updates on articles, interviews and events.
Latest in People
People highlights or most popular articles