Professional Development
A network helps launch a career
Gustavo Silva is an assistant professor of biology at Duke University, where he runs a research laboratory focused on understanding how cells cope with stress, which is the underlying cause of many human diseases. His team combines molecular biology, biochemistry, proteomics and computational approaches to investigate how ubiquitin, a highly conserved eukaryotic protein, modifies ribosomes, controls protein synthesis and increases cell tolerance to oxidative stress.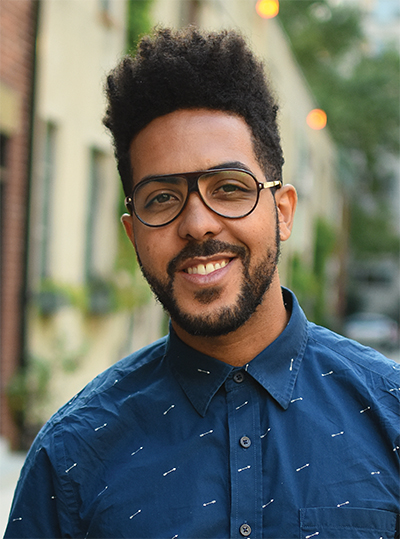 Gustavo Silva, of Duke University, says he learned to treat networking like exercise.courtesy of Gustavo silva
In this month's Research Spotlight, Silva discusses how he navigated his scientific career and the challenges of building a supportive professional network. The text has been edited for length, style and clarity.
What experiences enabled you to reach your position?
Any success I have had can be traced back to the foundation laid by my mother. She has always been my strongest supporter and has believed in and encouraged me every step of the way. My mother overcame numerous challenges to provide me with a good education and the opportunity to go to college and graduate school.
Also essential to my scientific trajectory was Jamaine Davis, an assistant professor at Meharry Medical College, who mentored me during my transition to a postdoc position. Under his guidance, I learned what was necessary to become a successful and independent scientist. I began to understand my value as a scientist and as an individual, I started building up my support community, and I made use of many opportunities to advance my science and my career (including participation in the American Society for Biochemistry and Molecular Biology Interactive Mentoring Activities for Grantsmanship Enhancement workshop). After years of preparation, I felt motivated to apply for an independent position. As a new faculty member at Duke University, I am still learning how to navigate this new environment, but I have already identified colleagues and administrators who are invested in my success and are providing the resources, mentorship and support to make it happen.
How did you first become interested in science?
Growing up, I was very curious — one of those kids who was always asking, "But why?" I enjoyed learning and understanding everything about the world and about life in general. Unfortunately, biology was taught as a rote subject, requiring heavy memorization, instead of offering the opportunity to understand principles and ways of thinking. My high school teacher told me I would find answers to my questions when I went to college, and that is what I did. As a freshman, I took a genetics class that covered scientific methodology and the history of modern genetics. I was fascinated by how knowledge evolved and was generated through hypothesis testing and the collective work of the scientific community. At that time, I did not know much about a career in sciences, so I decided to intern in the research laboratory of Luis Netto. There I discovered that the career appealed to me because of its intellectual challenges and creative freedom.
Did you ever fail at something? How did you get back on track?
By the end of my Ph.D., I realized that I had not networked nearly enough to establish meaningful connections, to have people vouch for me as sponsors or even to submit strong reference letters on my behalf. I was very shy when I attended conferences and did not interact with people outside my lab or my department. I always thought I was disturbing people; therefore, I lost numerous chances to develop my network.
Looking back, I understand that networking is not easy if you do not have the right supporting community in place. It becomes even harder when you feel that you do not belong in a certain environment as a minority, because of your race, gender, socioeconomic status, sexual orientation or an intersection of these.
After I landed my postdoctoral position, I swore to myself that I would not make the same mistakes again and I would start preparing as soon as possible for my next appointment. I made plans, actively sought mentors, asked for feedback and took incremental steps to overcome my challenges. I am still working at my networking skills, and I stress their importance to my students and postdocs because I understand the power of professional connections to provide access to opportunities. I now treat networking like exercise: The more you do, the easier it gets and the stronger you feel.
What advice would you give to young persons from underrepresented backgrounds?
First: Build a supportive network. People will likely teach you how to do science, but a career in science requires far more than that. You need to find mentors (plural) who have your best interest at heart, who can guide you on your career path, and who can help you navigate the challenges of being from an underrepresented group in a mostly white and male environment. There is a huge hidden curriculum — a group of unwritten rules — and if you are not part of the internal circle or did not gain this cultural capital from family or your institution, it makes everything harder. The earlier we learn the rules and expectations of the career, the smoother our progress will be.
Second: Learn how to develop strategic plans and maintain balance. A career in science is multifaceted and requires a lot of organization. There is science to do, projects to manage, skills to learn, classes to teach, people to mentor, etc. The earlier we learn how to balance our time, assess the risks and rewards of each activity, build up our portfolio and organize our lives, again, the smoother our progress will be.
Third: Find your voice. After my Ph.D., I decided not to allow fear to prevent me from doing what I thought was right. After that, opportunities started to open up and my career started to take off. We need to ask for what we want and need, we need to reach out to people, we need to ask for feedback, we need to watch and learn from people who inspire us, we need to network, and we need to be brave. But first, we need to feel comfortable doing that. This is a big challenge when you are not used to doing it, but it is something to try a bit every day. No one will advocate better for yourself than you.
What are your hobbies?
All my hobbies have a learning component. I love playing soccer (and sports in general) but also learning about the tactics, history and evolution of the game. The same applies to combat sports and learning about all the different martial arts. I love listening to and learning about music, and I am developing a taste for experimental cooking and mixology. I also like to read biographies and books on social sciences and race relations.
What was the last book you read?
"Coal to Cream: A Black Man's Journey Beyond Color to an Affirmation of Race" by Eugene Robinson. The book highlights the experiences of a black American journalist, his perception of racism, his discovery of colorism and his new understanding of his own racial identity. All of that was revealed during his journey as a media correspondent in Brazil.
I also just read "You're Hired! Now What? A Guide for New Science Faculty" by Mohamed Noor, and I am going through "At the Helm: Leading Your Laboratory" by Kathy Barker. Both provide incredible guidelines for establishing your own research laboratory and further developing your mentoring and organizational skills.
About the Research Spotlight
This feature high­lights biomolecular and biomedical scientists from diverse backgrounds to inspire up-and-coming scientists to pursue careers in the molecu­lar life sciences. Eligible candidates include Ph.D. students, postdoctoral fellows, faculty and research­ers. To nominate a colleague for this feature, contact the education department.
Do you have any heroes, heroines or role models?
The women in my family, particularly my mom and my grandmother, were more than heroines. With superhuman strength, resilience and drive, they overcame countless challenges when all the odds were stacked against them to give me the opportunity to choose my own path. The freedom to work in what you love is a privilege that I do not take for granted, given the struggle that was necessary to get me where I am.
Another role model I have is the civil rights leader Stokely Carmichael (Kwame Ture). He dedicated his life to the liberation and empowerment of black people in the U.S. and abroad, contributing to the organization of grass-roots movements through community engagement. His lessons and methodological approaches resonate deeply with me and serve as inspiration for political engagement and lifelong dedication to causes.
What keeps you working hard?
I have two important motivators. The first is excitement for the unknown and discovery. Every day is different from the day before and will be different from the day after. There is always room to grow, to be creative, to learn. The second is the possibility of making structural changes in education as I advance in my career. As academics, we are in a unique position to promote and champion change. I hope to contribute by inspiring and providing mentoring opportunities for the next generation of diverse scientists who will change the face of the field. Science should be inclusive, transformative and serve all members of our community. To do that, we must break the vicious cycle that maintains science as a privilege of the few and provide high-quality education, access to opportunity and fair treatment to all.
Enjoy reading ASBMB Today?
Become a member to receive the print edition monthly and the digital edition weekly.
Learn more
Get the latest from ASBMB Today
Enter your email address, and we'll send you a weekly email with recent articles, interviews and more.
Latest in People
People highlights or most popular articles